>

>

>

10 Reasons Why HPE MyRoom Is the Premier Remote Tr...
The Cloud Experience Everywhere
Forums

Blogs

Information

English

Re: 10 Reasons Why HPE MyRoom Is the Premier Remote Training Solution
HPE MyRoom offers a unique alternative to other conferencing and collaboration platforms. Discover the top 10 features and benefits that provide students with a rich, interactive experience – here's an inside look from expert HPE instructors.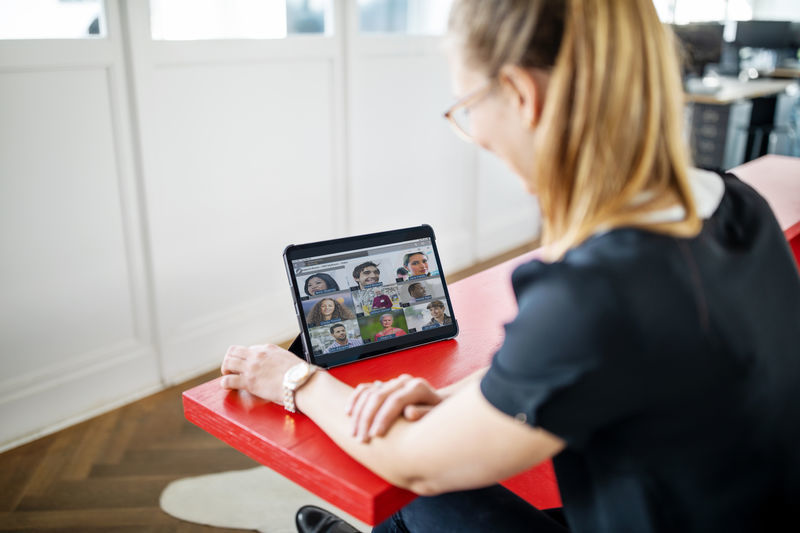 by Drew Westra and Evelyn Ha, HPE Education Services Marketing Specialist
Does your organization need training—especially in these days of remote work environments? Large or small, new or established, technical or non-technical, the answer is yes (read this IDC brief on the benefits of continuous training to find out why). In the past, high-quality, in-depth training was primarily live, interactive, and classroom-based. However, as people increasingly work from home (both by choice and mandate), organizations are relying more on conferencing and collaboration tools to get needed instruction and make training live, interactive, and online.
Enhancing live collaboration between instructors and peers, HPE MyRoom, our innovative web conferencing and collaboration solution, offers the highest-quality training experience…while saving customers the time and expense of travel. Among the many tools in the space, what differentiates HPE MyRoom and makes it exceptionally well-suited for remote, virtual training? We asked HPE instructors Darlana Lee and Debbie Cacchione to provide us with an inside look at their favorite MyRoom features and benefits that lead to a well-rounded and robust learning experience.
HPE Global Delivery Leader Darlana Lee facilitates online virtual sessions with individuals, teams, and leaders on a variety of professional and leadership skills.
Debbie Cacchione, an HPE MyRoom and Visual Remote Guidance (VRG) instructor, delivers training and demonstrations and supports instructors who use HPE MyRoom to deliver their own courses.
Top 10 HPE MyRoom Features and Benefits
1. Breakout rooms for engagement and instructor-student communication. You can voice your opinions or questions, interact with peers, and solve practice problems in HPE MyRoom's virtual breakout rooms.
"Absolutely love breakout rooms and everything that they offer. They are really easy to create and manipulate, and they give learners the ability to get into small groups and have conversations. Everyone gets a chance to speak up in smaller groups to dig into the content or activities. When it's time to close the breakout rooms, facilitators can bring content back into the main room as well." (Lee)
Instructors also use breakout rooms to provide personalized instructions and feedback to prevent confusion and wasted time. Unlike other collaboration platforms, MyRoom does not limit instructors to sending one mass message to all breakout rooms; instructors can send notes to all rooms, specific rooms, or individual students. MyRoom instructors can also be in multiple breakout rooms at the same time to ensure each group is moving in the right direction.
"As a presenter, if you have all the breakout rooms open with the audio turned off in them, you can keep an eye on groups. If one of the groups still has nothing on the whiteboard and ten minutes have passed, maybe they need some help and it's time to ask them what assistance they need to get moving." (Cacchione)
2. Convenient access to a variety of tools. Say goodbye to the panic that comes with searching for navigation tools and other features—HPE MyRoom instructors can set up their rooms to provide students with easy and convenient access to 17 features as they are needed.
"With the click of a button, I can make a feature available that was not available when they started the class. This way they are not distracted by more tools than they will need throughout the class. They have what they need when they need it." (Cacchione)
3. Designated section to easily find all essential materials. HPE MyRoom makes it unnecessary to download and organize all class materials on your desktop to have them readily available. No more digging in the chat for links, either. Course materials and other resources are stored in the Handouts section of MyRoom so you conveniently access, export, and save them.
"With the handouts, I can provide student guides, PDFs, Word documents, and Excel files in one section, and users can export them onto their desktops and start using them immediately. This is very handy, especially if a file is too large and can't be emailed." (Lee)
4. Organized question and answer list. Avoid the awkwardness of having to repeat a question or to interrupt the instructor because something gets buried in the chat section. HPE MyRoom's Question Manager allows you to enter your questions as soon as they occur and find the answer right beneath the question.
"In the Question Manager, the questions about your content and any responses to that question are organized all in one place. The chat can be used for random comments like 'Oh, I've never thought of that!' If you are getting your questions in the chat instead, a question might come in and four or five more comments or questions might come in between, so it's hard to match the actual answer to the question to the question itself. Also, if you have a lot of chat activity, you might easily miss a pertinent question." (Cacchione)
5. Easy-to-view tables of student activity. Tables are not used strictly for mathematical purposes in HPE MyRoom—they are another way for you to share your knowledge and points of view. Keep track of your responses in different columns while seeing comments from your peers.
"I like using the table for data entry because it's an engagement driver. If everyone is putting something into the chat, it's hard to track who's engaging and who's not. On the table, you can visually see what everybody is doing—it drives conversations by encouraging people to interact in the MyRoom environment. Oftentimes, when I share URLs or videos, I will have people respond to the learnings in a table. I often use the table for introductions too. I put their names in ahead of time, and they can enter if they go by a different name and fill out other information about themselves." (Lee)
6. One-click Yes/No Polls. Our instructors are aware of all the temptations around you (especially when working from home) and are equipped with tools to keep classes interesting. Engage with your instructor and the course content by answering quick Yes/No polls. Then, see how your peers have responded.
7. Flexible, multifunctional surveys. When your instructor launches a survey, you can respond to multiple-choice questions anonymously to provide more information about yourself, check your learning, and keep up your level of engagement in the class.
8. Saveable, annotated video screenshots. Don't worry about missing key scenes when you're watching a video. Instructors can take screenshots of the video and annotate them, so you know where to focus. Plus, these screenshots can be loaded into the content panel and made available for reference and export.
One particularly interesting use case (available for some HPE courses), is to watch live demonstrations of work—in a remote location—with state-of-the-art technology through HPE Visual Remote Guidance (VRG).
9. Collaborative, shareable whiteboards. Easily create a whiteboard that can be annotated, highlighted, and typed on. When used in breakout rooms, whiteboards can be conveniently brought back into the main room for discussion so your instructor can see what you've been working on.
10. Instantaneously translated chats. Prefer to read in another language? Translate chats and platform communications into 18 different languages immediately as they are received with the translation service add-on.
Additional HPE MyRoom Capabilities
In addition to the MyRoom features and benefits outlined above, you can send chats, get your instructor's attention with the 'raise hand' tool, and use the applaud button. To see a full list of HPE MyRoom features, click here.
All of these features work together to dissolve the barriers created when communicating through a screen, allowing students to establish connections with their instructors and peers, and to feel like they are in a physical classroom with them.
Remote Training Courses from HPE
HPE Virtual Instructor-Led Training (VILT) uses the HPE MyRoom platform to provide students with an enriching, interactive session—a top-notch learning experience that delivers greater competence and confidence with newly acquired skills. Training is available on an array of subjects—including HPE solutions, ITIL and IT service management, cloud, DevOps, artificial intelligence and machine learning, security, and popular industry technologies (such as VMware, Linux, and Microsoft). Check out the full course listing and register online through the HPE Global Course Schedule.

Drew Westra
Hewlett Packard Enterprise
twitter.com/HPE_Pointnext
linkedin.com/showcase/hpe-pointnext-services/
hpe.com/pointnext
Starting June 22

THE FUTURE IS EDGE TO CLOUD Prepare for the next wave of digital transformation. Join our global virtual event. June 22 – 24
Read more

Find out about the latest live broadcasts and on-demand webinars
Read more
View all
© Copyright 2021 Hewlett Packard Enterprise Development LP