>

>

>

Agile Coach Futurespective: Making Agile a Realit...
The Cloud Experience Everywhere
Forums

Blogs

Information

English
Agile Coach Futurespective: Making Agile a Reality in the New Normal
Simplicity is the ultimate sophistication - attributed by some to
Leonardo da Vinci
Introduction
The new normal, an overly-used phrase that is being stated as a consequence of the dreadful Covid19 crisis that has jerked the world out of its comfort zone and consequently means that we all have to adapt, flex and change our behaviour's, life-style and business life to in order minimize the transmission of the virus.
This is particular true of our business leaders who we look to for guidance, structure and the need for certainty within the existing ever-shifting quick sand we are all walking upon.
This crisis can be the making of real leaders that can shine brightly through courage, humility and honesty in their coaching approach to their coachees and providing a true vision of the future that safeguards them. Therefore, going forward a leader needs be a coach that trusts their staff in seeing new perspectives and possibilities by themselves. Leaders need to create the environment that enables staff to determine how best to work in an extended virtual team environment.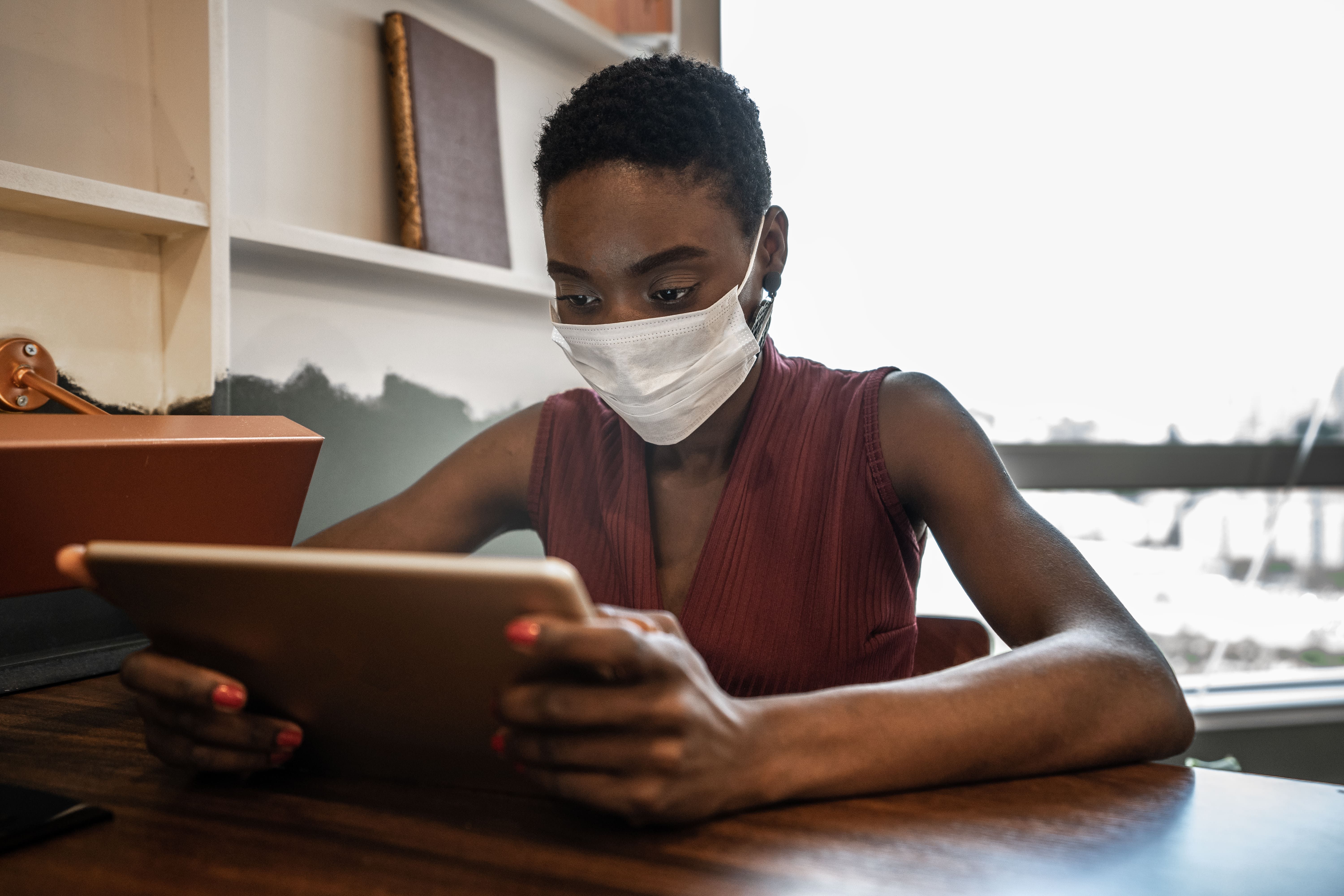 The new normal way of working
The "new working style" of virtual working will direct coaching practices towards the agile world including when we go back to working "normally", the virtual world will not go away with a predicted new Pareto working style of 80-20 home to office (physical face-to-face presence) will evolve.
The Agile Coach (both physically and virtually) comes of age and is broaden in scope from simply helping teams and individuals adopt agile practices and methods within a transparent and cohesive methodology that enables efficient outcomes towards a dual-sense of coaching and mentoring in a continuous end-to-end non-stop world. Coaching and mentoring are intertwined through helping staff meet the next performance goal and sharing agile experiences and ideas as a mentor. Guiding them to use agile well, creating "agilists champions" that promote the use of agile for better business outcome through agile.
Agile methodology has its root in the efficiency of software development, skirting the edges of business cooperation and product delivery. However, it is clear that its methods and practices are fundamental to the end to end operating environment of all organisations – simply defined as from customer need to customer support to sales/marketing to research/development to production (whatever the product or service is being produced) to customer support and ultimately back the customer. Agile practices will improve efficiency, quality and ultimately better value in terms of investment and returns in all business areas.
What is Agile in the new normal?
For many of us working remotely isn't something new but for many this is an aspect of the new normal. It requires self-discipline to stay high performing. Adding to this the existing volatile, uncertain and complex world we live and work in, means that Agile practices become ever-more important in enabling organisations of the future by facilitating a continuous change mind-set as the norm. For a second time in this blog I am using the Pareto model of 80-20, being agile is 80% Mind-set/Values and 20% tools + procedures + practices + principles and methodologies. This means that only 20% can be adopted in the traditional command & control management practice, the rest requires structural and cultural change.
When we understand that Agile actually is mainly a way of thinking, a mind-set, and not a methodology or process or tools, is when we really start benefiting from agility in the workplace. An organisation's cultural shift to a "people first culture" entrust in its people's competencies instead of controlling processes. Performance management therefore needs to shift left from managing against a set of specific criteria to managing performance through defined delivery of outputs.
Ultimately, the Agile mind-set enables people in an organisation to continue to improve and delivery customer satisfaction.
What is an Agile Coach in the new normal?
Agile coaches in this virtual world evolves from the hands-on, face-to-face consultants to an "Agile-Coach Avatar" – a three dimensional graphical representation of the agile coach's alter ego practicing both simultaneously in the real and virtual world. It is pseudo-avatar because the 80-20 rule applies here again, with 80% virtually delivered and 20% on a hands-on, face-to-face mode. For both the avatar and the real Agile-Coach they mentor, train, counsel and facilitate implementation of agile frameworks through influencing approach.
What competencies must an Agile Coach have in the new normal?
There are various frameworks that define the scope of an Agile Coach, they all have the following basis:
Facilitator; as the Agile Coach, in this role you use a neutral standpoint in conflict resolution, meeting facilitation, group dynamics, empathy etc to guide groups through processes and provide experienced viewpoints to help them come to a decision/outcome. To be effective in this role, the agile-coach uses their experience in helping teams in similar situations as example of good practices. Ultimately, the aim of the agile-facilitator is to help teams become effective performing teams.
Mentor; Mentoring on a 1-1 and 1-team level is essential in this arena. The agile mentor develops a close and trusting relationship with the individuals they are looking to help. In this role the agile coach uses their experience and expertise to help explain not only the how but the principles behind the how. He shares knowledge, skills and perspectives based on experience in other to foster genuine agile growth.
Practitioner; Beginning the agile journey is daunting for many organisations, they often do not know where to start, how much it will cost and how long it will take. The investment in time and resources is not a standard figure. It will need to be aligned to the historical structure of the organisation and the practioner must work with the organisation within its processes to align the agile business case to how the organisation thinks and works FIRST. In time this business case will need to be aligned to agile principles and performance indicators.
At the same time the agile practitioner can also provide the "how-to-start-for-dummies" structure for differing roles in an agile framework, for example for the Scrum Master, where the agile-coach not only facilitates events but also work with the teams to help with product backlogs, etc. The agile coach as a practitioner applies agile practices, lives agile values, takes on new challenges within an agile mind-set.
Coaching; As an agile coach your focus changes from knowing to unlocking just like a sports coach. The agile coach operates in the belief that the individuals they are helping already have the knowledge and more importantly the ability to solve their own problems. The key as an agile coach is to help them unlock their potential and inspire personal and professional growth through powerful questions, supportive practices and holding them to account for commitments made. An agile coach pulls from their broad experience and knowledge across the business to validate or challenge existing practices in an evolving manner towards agility across the board.
Teaching; As an agile coach you are often called upon to call time-out on a situation because of the lack of understanding, skill or basic knowledge. In these situations the agile coach must become the teacher by creating the learning environment that is most appropriate to the situation. Teaching can take many forms through presentations, virtual learning, workshops or classroom-like activities or simply demonstrating the skill. To be an effective teacher you must create the trusted environment to be able to instruct others in specific knowledge, skills and perspectives
Reflective Observer; The Agile coach must at all time be "independent" to the situation in order to be able to provide unbiased, balanced and neutral advice. As a reflective observer the agile coach will notice situations, interactions and reactions that others may not see – by letting his Coachees do it, watching them do it and then telling them what they have seen and heard in a dispassionate impartial way works wonders for improving performance.
Advisor or Counsellor; Normal working environments irrespective of whether they are physical or virtual can create friction, tension and stress at the most inconvenient times. As an agile coach your counselling skills as an active listener and creator of a space where problems can be discussed with honesty and safety will be essential. By creating a safe environment, the agile coach uses advisory skills to help come to a clearer understanding of a problem leading to exploring possible solutions and options.
Partner; As the agile coach it is essential that one of your key roles in creating the long-term coaching competencies of an organisation. It is therefore imperative that the agile coach is fully on-board with the company's ethics and values in order to align their coaching activities. Partnership is an overly used term that can mean many different things, here it is simply the ability to co-create with the organisation in terms of engendering organisational cultural change within its specific agile journey that keeps moving forward and accelerating business goals. As the American baseball player Babe Ruth said - "You May Have The Greatest Bunch Of Individual Stars In The World, But If They Don't Play Together, The Club Won't Be Worth A Dime."
Visionary / Transformation; the agile coach must promote transformational leadership within a complex world. They must motivate organisational leaders to become "servant leaders" so that they can build confidence and trust. They do this by building psychological safety, flexibility, transparency, collaboration, autonomous well-functioning teams and individual skills in order to continuously learn and evolve to stay relevant in the future. The agile coach as a change catalyst must inspire leaders by sharing ideas and stories of a better tomorrow.
So how do I get started on my agile journey?
The journey to agile is unique to everyone and every organisation, there is no definitive agile stencil that you can overlay over an organisation operating environment and draft exactly where the gaps are and what needs to be done. This uniqueness makes the agile journey interesting but there are barriers and roadblocks that have to be navigated. Therefore, these simple top-level steps can only act as a guide and note they are not in any priority sequence order – remember everyone will be in a different place when they start. My route-map to agility consists of (not totally exhaustive):
Understand where you are today? Are you already doing some type of agile or being agile? What is your future expectations? Organisational analysis of the differing operating models within the same organisation is essential as different parts of the organisation might have different ways of working from command and control to matrix delivery. Who is focusing on optimising their own part of the process or focusing on the end-to-end continuous environment? Are the management models providing effective and efficient outputs? And don't "throw out the baby with the bath water", many processes will be effective even if not agile – live with them, use them and create the right hybrid environment where agile comfortably lives with other methods.
Decision to do Agile – is it real? Oftentimes the decision to do agile flourishes from discreet groups, perhaps from the IT department or Sales. Interest in agile ways of working are becoming deceptively implanted in every day work without perhaps even calling it agile. This obviously leads to a positive effect for the people involved, but is sub-optimal as it is a subset of an overall enterprise agile process. As such it rarely delivers any real business or customer value and it can lead to disengagement of teams. Also the disconnection between teams as some may be using, say Scrum, while others may be still on traditional waterfall processes, will cause frustrations, delays and non-delivery. Overall the organisation still suffers from lack of enterprise agility, getting bogged down in deficient decisions and waste.
Hence to transform to enterprise agile it is essential to change the overall agile management structure to enable agility at scale. Top-down and bottom-up agile championing will accomplish a merging of agile practices as you scale to an agile way of working as the norm and thereby reducing top-down management directives as you align around what to do and why.
Are Silos stifling Collaboration? It is widely recognised that business silos stifles innovation and stops real collaboration between teams as such it is critical that leaders first-and-foremost give up their silos and perception of power to embody true agility. Ending silos is not an easy endeavour due to the power-politics that take place in an organisation however, by establishing cross-functional leadership teams with a shared vision that practice agile leadership, understand and use agile principles and flex the overall management structure will enable end-to-end continuous flow agility. The death of the Victorian bureaucratic leader finally.
Do you understand your systems, really? As an organisation grows in time, many (many) systems are engendered, these systems become interrelated processes and people producing an output. The success of people within systems is therefore dependent on management's ability to coordinate each component effectively. System rigidity sets in and often becomes "that's the way we have always done here" symptom.
Systems thinking that explodes the systems and dynamically aligns agility within is vital. Change the system(s) not the people principle is fundamental in shifting towards a collaborative mindset so that teams can work together, sharing competencies, building trust, and continuous feedback ultimately providing business value.
Which comes first the organisation or its culture? As Mahatma Gandhi said but adapted to an organisation – "An organisations culture resides in the hearts and in the souls of its people". To start to change the culture you must first look at changing the organisation, its values, behaviour and systems. Cultural shift to a "people first culture" transforms leaders from controlling to servant which promotes the trusting of its people instead of controlling processes. The Agile mindset enables the people to continue to improve by reflecting on agile values and principles and choose when to use what for best results. The Shu-Ha-Ri Lean-Agile maturity principle working to align agile practitioners to the HA-level – bending the rules holds true here.
Summary
It still seems unthinkable that workforces will work from home for a large amount of time for years to come and my pareto prediction of 80% at home and 20% in the office will I believe inevitably come to pass. This new normal business world will accelerate many organisations digital transformation strategies with virtual replacing the physical wherever possible through automation, AI and augmented reality. Agile and continuous collaboration will flourish in this new normal but needs enhancing by the preservation of corporate culture which may become difficult to maintain.
That said, ultimately flexible organisations will always be evolving and adapting itself to take advantage of opportunities and safeguarding against future challenges. Business agility is truly enabled when the organisation's culture and systems are agile by definition. A question that needs to be answered is how to maintain organisational culture in the new normal? I don't have the answer yet to this, it is an evolving situation for now.
If you ask anyone what is agile they often reply by "agile is common sense", although not wrong in principle, but is neither common nor sense. Being Agile is a philosophy that lives in the hearts and minds of its employees. For this to progress in a fruitful way it requires a dynamic, inspiring and people leader, an Agile Coach – whether that be as an Agile-Coach Avatar or on-site agile coach.
I have written a lot about being agile, agility and the competencies of an agile coach in my discussion but let's not forget the agile coach altered ego. It is equally important that the agile coach works on themselves by checking their ego into a closet and locking it away. Being an agile coach is not about the agile coach, it is about the organisation, people, and teams and how the agile coach engages with them on their joint agenda not the agile coach alone.
The agile coach inspire Agile as a mindset by living and breathing agile themselves.
Learn from yesterday, live for today, hope for tomorrow.
The important thing is not to stop questioning - Albert Einstein
Get started with Agile and your transformation today by visiting our HPE Pointnext Website.
Featured articles from the author:

Mario Devargas
WW Strategic Transformation
Hewlett Packard Enterprise
twitter.com/MarioDevargas2
linkedin.com/in/mario-devargas
hpe.com/pointnext
About the Author
MarioDevargas
CIO Advisor, World Wide Strategic Transformation, Governance & Operations CoE -- Mario is sixty+ year-old Spaniard with English undertones – living in Preston, North West England.  He has worked in the Information Technology field for over 35 years, most recently in the Public Sector as IT Director for a Northern UK Metropolitan Council and as CIO for the second largest Police Force in the UK.  As a Senior Executive he majors on advising organisations on Corporate IS Strategy, Enterprise Agile, DevOps, Collaborative Shared IS services and building and leading high-performing IS teams.

Find out about the latest live broadcasts and on-demand webinars
Read more

Visit this forum and get the schedules for online Expert Days where you can talk to HPE product experts, R&D and support team members and get answers...
Read more
View all
© Copyright 2022 Hewlett Packard Enterprise Development LP