>

>

>

Easy Steps to Your Next Big Thing: Simplifying Dig...
The Cloud Experience Everywhere
Forums

Blogs

Information

English

Easy Steps to Your Next Big Thing: Simplifying Digital Innovation
By Christian Reichenbach
Digital Advisor, Worldwide, HPE Pointnext Advisory & Transformation Practice
Can something as seemingly abstract as a shift in viewpoint unlock enormous value for your customers – value that you can easily monetize?
It can – and much more easily than you may think. I can say that categorically because I've seen it happen many times, I've worked on projects that made it happen, and I can point you to a great example that I've been involved with recently. At Mobile World Congress this week, you can see a demo of a solution, a blockchain-based data sharing and monetization platform, that HPE has developed in partnership with automotive giant Continental. I'll give just a brief description of the solution in a moment; if you want to dig deeper all the details are available in our press release.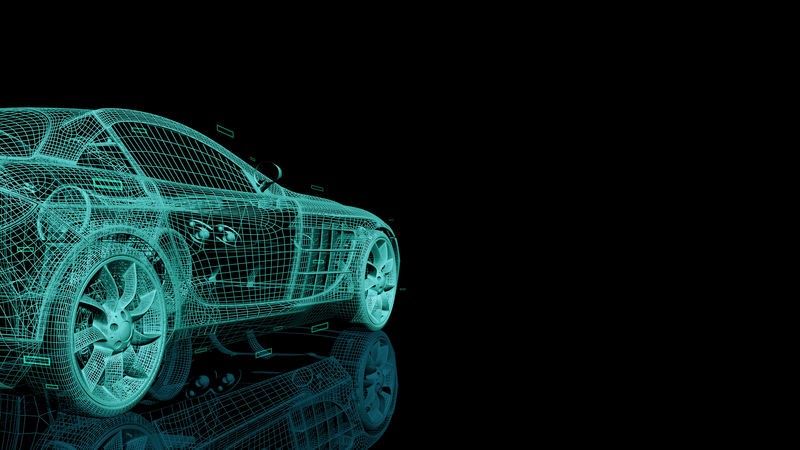 But before I do that, there's a crucial point that I want to emphasize. With all the talk today about industry disruptors, data as the "new gold" and so on, it's easy enough to feel overwhelmed, and to dismiss the kind of innovation I'll describe here as too industry-specific, overly sophisticated, or impractical. It can all sound so daunting: "Too much rocket science; we could never do that!" I want to assure you straight away that the reality is very different, and very exciting. The fruits of our collaboration with Continental will have a profound impact on the automotive industry, we believe. But it's not any particular innovation that's so exciting, and it's not about a particular industry. The real story, and what I want to focus on here, is HPE Pointnext's approach to innovation itself, which can work for practically any organization in any vertical.
Thinking outside of the brands
So here, in a very tight nutshell, is my description of the HPE-Continental project. As the world's second largest auto industry supplier, Continental markets a huge range of product lines including tires and other auto components, interior devices like touch screens, and technologies for autonomous vehicles. Like other automotive OEMs, the company is increasingly in the business of data. Drivers are demanding more and more mobile and in-car services, from traffic guidance, to enhanced connectivity, to remote operation services that can turn on the heating from 500 meters away. Developing those services depends on data – high quality, highly secure data – and lots of it.
The problem is, the data that could be used to create exceptional customer experiences for drivers is highly fragmented and guarded by the brands. The OEMs don't share data with each other today. They have sophisticated capabilities to capture the data that cars generate and perform some analytics on it. But even if they wanted to exchange that data with third parties they would need explicit permission from the car owner.
Permissions, security, and value exchange are very much the province of blockchain, and that's where the partnership turned to create the new data-sharing platform. How do you get the permission from the driver to use the data? By offering something of value, in this case a free subscription to a road weather service that alerts you via the in-car display if there are dangerous conditions ahead – black ice, slippery roads, harsh weather conditions. The blockchain technology creates a secure data marketplace, enabling the match between data providers and buyers. Data is transferred from one OEM to another off-chain; as soon as it's received, the payment is made via blockchain, and the buyer receives an encrypted key giving access to the data.
It's an elegant and effective solution that enables OEMs – even if they're competitors – to harvest, exchange, and monetize data on a transaction-by-transaction basis. It has the potential to transform the industry.
And the partnership created it in less than seven months.
How did we do it?
We did it by finding the right idea.
From the start, we knew we wanted to choose a project that would have significant impact not only for Continental but for the industry at large. We put a lot of effort into our brainstorming and ideation sessions as we worked to generate options.
Incubating a groundbreaking idea is hard work, and the process can sometimes take you down some blind alleys. At one point we were thinking in terms of: How can we create a service that will lead drivers to spend $5 more every month? It took us a while to realize we were thinking in the wrong direction. That starting question was too narrow, too restricting. We needed to flip things around, restart ideation and develop a truly digital point of view for the partnership.
The breakthrough came when we put the customer at the center of our thinking. The question then became: How can we make drivers' lives easier and safer? How can we gather the data to do that, while rewarding drivers for sharing their information? This was the "aha moment" for us, the crucial shift that pivoted the thinking process 180 degrees. From there it was a short step to understanding that sharing data with other industry players was another crucial part of the puzzle. After all, why stop at company borders? The data by itself is only a part of the puzzle; correlating it with other sources from other OEMs is what turns it into value – it's what you make of it for your customers that counts.
Mapping the value stream
And in fact, if you think about it, this particular value stream didn't exist until we came up with the blockchain-based solution. The data existed, but the value did not.
We started mapping the value stream that the car owner creates as she drives around generating data. The value might flow through an ecosystem of OEMs exchanging data, each looking to improve its own products and services, and through a network of mobility service providers seeking to make their coverage broader and more precise. From there it could flow back to the driver in the form of enhanced mobility services which would continue to improve over time as the data accumulated. It all starts and ends with the driver.
None of it would have been possible without our initial ideation process. This kind of breakthrough calls for an open, exploratory approach that's very different from the way companies usually plan digital initiatives. It's a kind of thinking that will become increasingly important with the rise of the connected economy and the shift from thinking about how to run an optimization project, to how to develop a digital product. That's a big, important topic, and I'll tackle it in my next blog.
A guide for the road to "aha!"
Everybody's looking for groundbreaking ideas, but companies are often hesitant to create a new kind of business within their organization to make money from a different process that they're not familiar with. That reluctance is understandable, but it's really misplaced. With the right approach – a minimum viable product method, for example – you won't have to put hundreds of thousands or millions of dollars into one big project, as you often have to do when you're optimizing IT systems. Instead, you can test and prove your idea quickly, and you may well find that the path to value is relatively short – maybe as short as six months or so. And in the longer term it reduces risk, because it ensures that you're not so dependent on your existing business model.
The solution I've described here was developed in a partnership, but I want to emphasize that the HPE Pointnext Transformation & Advisory Practice can help you get similar great results through a consulting relationship, no matter what sector or business you're in. Creating something incredible and groundbreaking does take a concerted effort, as I said, but it's entirely achievable if you work with advisers who have done it before, many times, and understand the dynamics of innovation.
You won't have all the answers, or even the right questions, from the beginning. It's a process of discovery – a methodology, if you like, but I prefer to think of it as a series of connected customer moments that lead you to your goal. HPE Pointnext can walk with you along that path and help you spark the "aha! moments" that can reshape your business, or, who knows, an entire industry.
If you're at Mobile World Congress this week, please visit us to see a live demo of this solution in Hall 3, Booth 3E11.
Learn more about HPE Pointnext Blockchain Services here, and read about HPE Blockchain Solutions here.
Related Resources:
About the Author: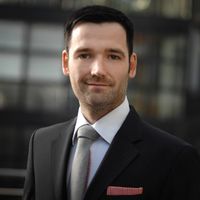 Christian Reichenbach is Digital Advisor, Worldwide, for HPE Pointnext's Advisory & Transformation Practice. He advises customers on how to establish connected-economy business models; designs and builds minimum viable products; and drives operating model changes towards a more innovative, efficient, and productive way of doing business. Currently, Christian is focusing on innovative projects within the automotive industry and developing new services for the hyperconnected car.

Find out about the latest live broadcasts and on-demand webinars
Read more

Visit this forum and get the schedules for online Expert Days where you can talk to HPE product experts, R&D and support team members and get answers...
Read more
View all
© Copyright 2022 Hewlett Packard Enterprise Development LP