>

>

>

HPE is here to help: Business continuity in our ne...
The Cloud Experience Everywhere
Forums

Blogs

Information

English

HPE is here to help: Business continuity in our new normal
COVID-19 is creating unprecedented circumstances for businesses around the world. Organizations large and small are being challenged to move quickly to adapt to the new realities we are all facing. Businesses need to quickly enable remote workforces. Students are learning virtually. Medical professionals are finding it more difficult than ever to ensure continuity of care in the absence of in-person interactions. Research organizations need to collaborate in real time.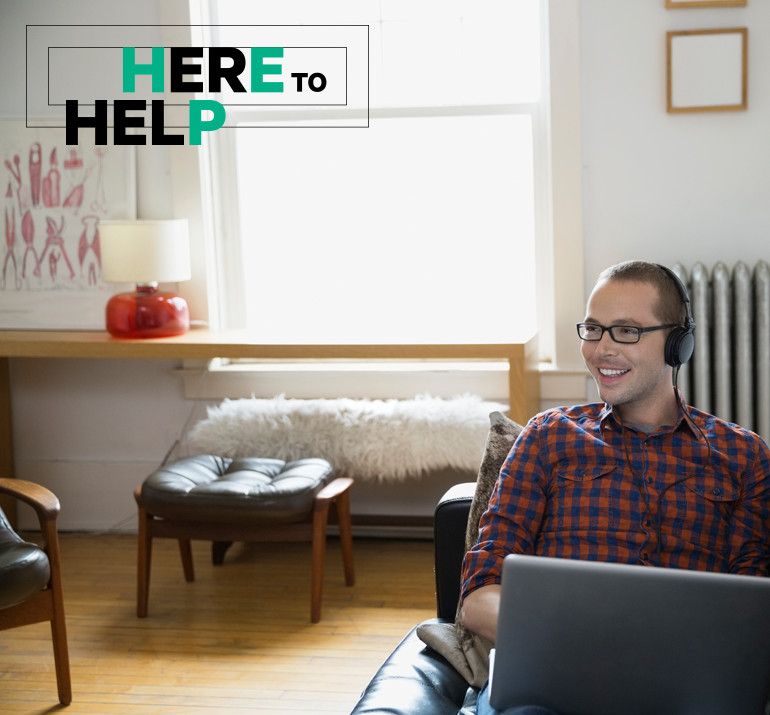 In response to this change and uncertainty, HPE is making available a set of tools and products to enable customers to easily and rapidly deploy secure virtual desktop infrastructure (VDI) to ensure the continuity of day-to-day operations.
Preserving capital
First, HPE Financial Services (HPEFS) is offering new, innovative financial and asset lifecycle options* to accelerate your VDI roll out. HPEFS has the ability to help address some of your most pressing issues quickly, from delivering VDI as-a-Service in partnership with HPE GreenLake to releasing capital from existing infrastructure, Here's a breakdown of the financial tools available for you:
VDI as-a-Service—Conserve capital, and align your IT spend to business outcomes. With HPE GreenLake, your spending goes down if usage is down, and increases if you use more. And you eliminate costly overprovisioning. HPE GreenLake VDI provides you with a fully managed and supported VDI environment and supports both Citrix and VMware environments. Take routine IT tasks like capacity management, environment support, infrastructure and hybrid cloud management off your plate, by putting our expertise and automation to work for you to increase reliability and resiliency for your IT operations.
Payment deferral—Acquire now and pay later. Take advantage of our 90-day delayed payment structure to help ease tight budgets. Available on new technology purchases as low as USD $5000. Eligible on HPE hardware and select software, software appliances, services, and installation packages.
2020 Payment Relief Program—Acquire the IT your business needs today with reduced payment for the remainder of 2020 to help navigate temporary cash flow challenges. Pay 1% of total contract value each month for the first eight months. This defers over 90% of the cost until 2021. Beginning in 2021, each monthly payment would equal ~3.3% of total contract value.
Extended deployment—Need technology today, but budget cycles or implementation timelines are a challenge? This phased deployment program allows you to acquire compute and storage capacity now with the flexibility to configure, test, and stand up systems before paying. Deployment schedule can extend out 12 months.
Short-term rentals—Looking for a short-term solution to bridge the gaps between IT projects at a fraction of the cost of buying new equipment? Rent-certified pre-owned HPE technology from 3-to-12 months. Equipment is factory-configured to your specifications and available with warranty and eligible for support from HPE Pointnext Services. HPEFS also has a 12 month new PC rental program.
HPE Pointnext Services—at your service
The first step to quickly adapt to remote working practices is establishing secure, reliable connectivity for remote workers, and helping them adjust to new ways of working to get the most out of the technology. HPE Pointnext Services offers advisory and professional services to help customers quickly adapt to remote work practices. Recognized as a leader in IDC's first Worldwide Digital Workspace Services Marketscape in March 2020, we have hundreds of digital workplace experts delivering over 500 projects per year globally. We are experienced with helping enterprises and institutions establish secure, reliable connectivity for remote workers, quickly implement remote workplace options with partners such as Microsoft and Citrix, and enable their employees to rapidly adapt to the change with education and change management expertise.
As a Citrix Cloud CSP and Microsoft Azure CSP, HPE Pointnext Services can provision, manage and host new Citrix Cloud environments and/or host new Azure workloads quickly and easily. Intended for situations where an emergency remote work option is needed, this service delivers a fast and secure VDI environment enabling access to on-premises applications from any device.
For those that require a long-term solution that sets you up for the future, HPE Pointnext Services offers a range of advisory and professional services to help you design, deploy and manage your remote work force initiatives. Whether you require a large and complex hybrid cloud or on-premises VDI Delivery, an Office 365 Transformation or a Windows 10 client migration, we can help you prepare for the rapid adoption of remote workplace practices and training required for a successful implementation.
Remote, secure access
For work-from-home initiatives, pop-up locations, and temporary facilities, HPE can also provide seamless and secure access to corporate resources at scale with Aruba Remote Access Points (RAP's) or Aruba VIA VPN access for single client solutions or IAP-VPN for multiple clients.
Aruba also offers an extensive portfolio of outdoor Access Points (Aps) to be used in outdoor pop-up locations extending the corporate network. With these solutions, organizations can quickly deliver secure network connectivity and the office experience to mobile workers and remote offices with plug-and-play access points, zero-touch provisioning, multi-level security, and remote management with robust, highly scalable Aruba VPN, on premises or cloud-based platforms. We have designed the experience to be simple, with Zero Touch Set Up in three easy steps.
Secure VDI solutions to meet any challenge
HPE has a comprehensive portfolio of VDI solutions to help you meet the immediate demand of enabling a remote workforce. Designed for VMware and Citrix environments, HPE VDI solutions are built to deliver secure, efficient access to applications and data and support a wide range of user requirements across healthcare, government, financial services, education, manufacturing and retail industries. To get you started quickly, HPE has assembled preconfigured packages or can tailor the right solution to meet your specifications.
Ready-to-deploy VDI Solutions on HPE ProLiant Servers
To meet the most urgent of needs, HPE has preconfigured, ready to go VDI solutions built on HPE ProLiant servers in stock and available immediately in North America. These solutions are ideal to rapidly support small teams but scale out to support hundreds of knowledge workers, scaling one server at a time to exactly match to your needs. Pre-built configurations are designed to support variety of workloads and use cases—from basic database entry to collaboration applications and graphics intensive workloads such as CAD.
Existing HPE ProLiant customers can easily convert their investment into disaggregated hyperconverged infrastructure with HPE Nimble Storage dHCI. Available immediately in North America, HPE Nimble Storage dHCI provides the flexibility to scale compute and capacity independently to support demanding VDI deployments.
VDI Scalable solutions on HPE Synergy
For businesses starting at 600 workers or more, HPE Synergy is the best fit. Architected to accommodate dynamic resource loads, HPE Synergy quickly and easily composes compute, storage and fabric resources through a single user interface to optimize configurations for vital workloads on VDI. HPE Synergy VDI solutions are offered in three starter kits that easily scale to support remote work staff of 600, 1,200, and 2,000 employees. Each kit includes all the necessary infrastructure components with the HPE Synergy frames, composer, fabric interconnects, installation services and training.
HPE SimpliVity making it simple and easy
HPE SimpliVity is well suited for VDI deployments, particularly midsize and SMB customers, who want a simplified hyperconverged infrastructure (HCI) experience to rapidly deploy all-in-one appliances that start small and scale in small increments. Unique capabilities include built-in data protection, guaranteed data efficiency, and VM-centric management while providing peak and predictable performance for desktop users.
When user experience is paramount
When knowledge workers such as financial traders, medical staff or software developers demand an exceptional user workspace experience, HPE Moonshot is the right choice. As just announced, HPE Moonshot now ships with the new HPE ProLiant m750 server blade. When deployed as bare-metal VDI, HPE Moonshot delivers more than a 70% performance advantage and consumes 25% less power than the previous generation. In virtualized desktops and applications where density and efficiency are paramount, the new HPE ProLiant m750 Server Blade can support nearly 33% percent more remote workers on 25% less datacenter power. This solution prioritizes the user experience, empowering workers' productivity.
After you've selected the right solution for your needs, here's what makes HPE VDI solutions stand out amongst the rest to ensure your VDI program is secure, easy to manage and ready to go.
Remote management from anywhere in the world
Work remotely with HPE iLO5 and manage your servers as if you were at the console. HPE is offering a trial license of iLO Advanced which provides free use of features such as the Integrated Remote Console to help you securely configure, optimize, and support the servers that keep your organization running.
Enhanced 360-degree security
The HPE-exclusive silicon root of trust protects, detects and automatically recovers from malicious firmware attacks, shielding sensitive data and protecting other network-connected devices.
Automatically predict and prevent problems with AI-driven capability
HPE InfoSight for Servers, a cloud-based AI management tool, monitors the health of servers, leveraging predictive analytics to prevent server issues before operations are impacted.
Our commitment to you
At HPE, our commitment to you is to do everything we can to keep your business up and running. We're side by side with you as we navigate these uncharted waters. As the days unfold, we'll continue to work with you to understand what you need and how we can help. You can count on that. Stay safe.
Contact us for more information.
*Financing available through Hewlett-Packard Financial Services Company and its subsidiaries (HPFSC) to qualified customers and is subject to credit approval and execution of standard HPFSC documentation. Rates and terms are based on customer's credit rating, offering types, services and/or equipment type and options. Other charges, including without limitation, taxes, fees and shipping charges, may apply. Not all HP products are eligible. Not all customers may qualify. Other restrictions may apply. HPFSC reserves the right to change or cancel this program at any time without notice.
---
Fred Kohout
Vice President of Product Marketing
Hewlett Packard Enterprise

Find out about the latest live broadcasts and on-demand webinars
Read more

Visit this forum and get the schedules for online Expert Days where you can talk to HPE product experts, R&D and support team members and get answers...
Read more
View all
© Copyright 2021 Hewlett Packard Enterprise Development LP