>

>

>

Liberating IoT Innovation: How to Break Out of PoC...
The Cloud Experience Everywhere
Forums

Blogs

Information

English

Liberating IoT Innovation: How to Break Out of PoC Jail
By Yanick Pouffary, Chief Technologist, HPE Pointnext
Businesses are embracing the Internet of Things with increasing enthusiasm, and for good reason – they're learning more every day about the impressive results it can deliver. The tech media is full of stories about how organizations are redefining customer experiences and driving smarter operations with technologies ranging from video-based quality assurance to intelligent workspaces to smart cities.
The opportunities are very real, and it's easy enough to get swept up in the excitement of IoT. But not every project is an instant success, and – based on what I hear in my conversations with leaders – too many companies end up stuck in a vicious circle of constantly doing proofs of concept.
Why? For lots of reasons. The IoT efforts may not have the support of the rest of the business. Or the security aspect may be just too daunting. Or, as often happens, the IoT teams may be narrowly focused on the specific technology aspect of the problem space they want to address; with so many platforms and solutions available, the temptation is to keep testing with one proof of concept after another. The reality is, a lot of these tryouts will fail on scale, or on business outcome.
Even if a project takes off and fulfills its use case, organizations may still struggle to build on that success. If you focus on a restricted process or function and simply replace the legacy system with newer IoT technology, you run a good chance of creating a highly siloed solution that won't integrate easily, or at all, with future use cases. This is an important consideration in large environments with many needs, such as smart city initiatives. As soon as you deploy one use case, a bunch more spring up. It all happens a lot quicker than one would think, and you end up with a jumble of disparate, hard-to-manage systems.
All of these challenges have an important point in common: they all stem from haphazard or overly-focused planning. Designing a successful IoT move takes time and careful thought. I'm not saying you should delay your IoT drive; it's important to get started and explore the possibilities, sooner rather than later. But it's also important to have a map that helps you get to your end goal quickly, with minimum detours and backtracking, to ensure that your organization will thrive in this dynamic branch of the digital economy.
We at HPE have designed an overarching framework to help companies create this kind of plan for IoT adoption. We call it the IoT Digital Innovation and Security Framework, and I'll be talking about it at HPE Discover Madrid 2018, coming up November 27-29. In this blog, I'll offer a sneak preview of some of the key points of my session – what I consider the three most important steps for companies that want to realize IoT value quickly.
1. Survey the territory and map the journey.
First, it's a good idea to take a step back and get a broad view of your IoT transformation, because it may cover a lot more ground than you think, as the graphic below indicates. It's useful to think in terms of digital value streams that align the technology with the business goals. The idea is to look at the transformation in a holistic manner and choose wisely the areas you want to tackle first – the ones that will deliver the quickest value to your business.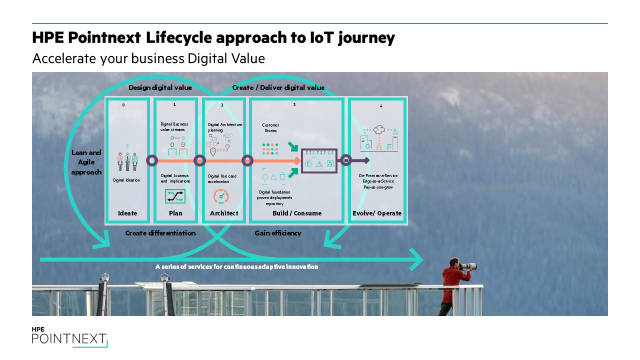 You can align closely to business strategy and avoid "eternal prototyping" by pulling together a cross-functional team from IT, operational technology and the lines of business. Remember that, in most cases, you will be architecting, building and operating a multi-partner ecosystem. Follow an Agile methodology and constantly validate against business objectives and operational realities. The digital value design and digital value creation cycles should constantly interact to deliver continuous innovation.
Proactive change management is critical for driving adoption and value. Keep the system users in the loop throughout the transition to avoid disruption. You might want to provide advanced notice of application upgrades, policy changes and service changes. Consider investing in the training and support resources needed to ensure a successful transition.
2. Weave in security and protection throughout.
IoT security is no different in principle from traditional approaches, but it operates on a bigger scale and in a more interconnected environment. Security can't be an afterthought, and it can't be isolated to one zone of the IoT project. It must be designed in from the start, and extended end-to-end, from the edge to the core.
In the past few years, we've seen compute resources moving from the core to the edge, closer to where data is generated. But perhaps at some point in the future that pendulum will start to swing back again. Compute is becoming more mobile, and when it moves, security must be flexible enough to move with it.
Again, it's important to remember that IoT is nearly always a partner play. While a partner may be able to secure an individual building block, that doesn't necessarily mean they can meet the security requirements of the solution as a whole. Look for broad security models that can easily expand to encompass new demands. HPE, for example, leverages the Enterprise Security Reference Model. We apply this tried-and-true reference model to IOT architectures and expand it as needed to include more elements.
3. Choose a partner with end-to-end service capabilities.
Let's take a closer look at the digital value stream and how HPE enables it. At the beginning of the value design cycle, we offer a number of resources to kick off your project, such as the HPE Digital Transformation Workshop. This leverages HPE's proven methodology to bring together customer stakeholders to create the vision for the solution, identify IoT use cases and establish the minimal viable products (MVP) functionality needed to realize the project.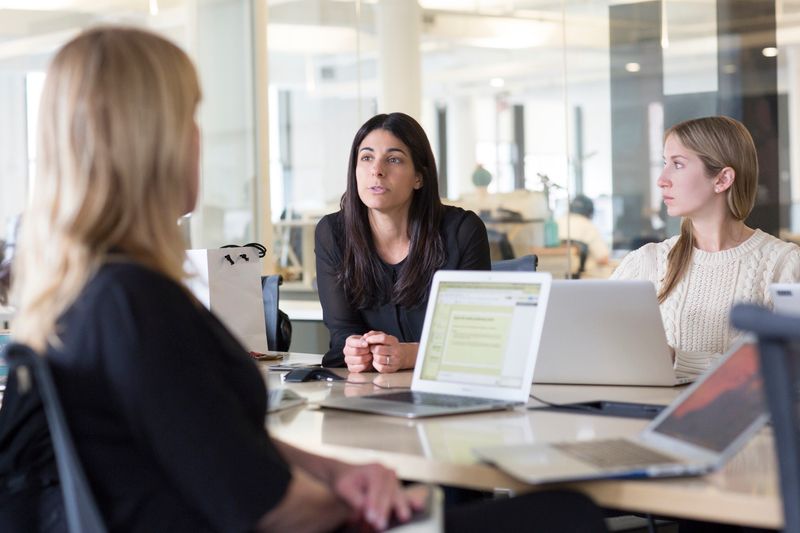 With that groundwork completed, you're now in a much stronger position to tackle proof of concept and find ways to accelerate your time to value. We offer IoT Value Accelerators to help you do that; these are short engagements in which HPE's experts work with you to build a prototype and demonstrate the value of your selected IoT use case.
Similarly, we can help you address your digital infrastructure, the foundation of the project. It's like building a house; you'll want to make sure that the sub-structure can sustain all the structures above it – the use cases you want to deploy. The HPE IoT Capability Analysis, for example, assesses the desired future capability state across a number of key dimensions and questions, and enables us to create the unique customer IoT Roadmap for IoT adoption.
HPE can also help you deploy and operate the solution. We recognize that many organizations that are leveraging IOT-enabled solutions traditionally have more expertise in OT than in IT, and may appreciate a little extra help with the technologies. And companies of all kinds are increasingly looking to offload some of the complexities of running edge-to-core solutions to expert service providers.
Freeing and feeding innovation
While infrastructure is typically an important part of the IoT picture initially, it doesn't always have to be that way in the long run. I've worked with forward-looking companies that see shared infrastructure as the key to unleashing innovation, empowering business units to do whatever is right for their business without having to worry about the foundations. Then the focus moves away from questions like: "Is my storage up to the job? How much cloud do I need?" Instead, it's "How do I capture my needs and my insights? How do I drive to better business outcomes?"
Meet us in Madrid
As I mentioned, I'll be speaking at HPE Discover Madrid 2018, coming up November 27-29. I would like to invite you to the following sessions and demos on hot IoT and edge topics:
Session B6878: "IoT Digital Innovation and Security Framework: Experts from HPE Pointnext help you create an IoT adoption plan successful" Every industry is being transformed with IoT solutions but selecting from an overwhelming pool is daunting. HPE Pointnext provides an overview of the HPE Digital Innovation framework built to help you develop the right IoT strategy and methodology for quick, iterative solution adoption which includes having the right security framework. We will provide insights using customer examples on how HPE Pointnext, with our partners, can help you increase operational efficiencies and explore new business opportunities through successful IoT adoption.
Demo 522: Edge and IoT experts center. Do you have questions about creating value at the Edge, amazing your customers with new experiences and perhaps even trying to understand how IoT will help your business? Visit this demo and speak with our experts from HPE Pointnext who help customers like yourself, day to day, redefine experiences at the Edge and create unique business opportunities and smarter operations with IoT
Session B7014: "Driving guest experiences to the next level: Innovative, technology-rich and customer-centric." Guest experiences are everything and companies look for ways to create intelligent venues with new technologies to drive customer engagement, loyalty and advocacy while also creating competitive differentiation. Join us to hear how HPE Pointnext, Aruba and partners can help you deliver that unique guest experience with intelligent venue solutions. Mr. Luca Pronzati, Chief Business Innovation Officer, MSC Cruises, will also describe how "MSC for Me," an industry-first innovation program, has transformed their guest cruising experience.
Relevant Resources
About Yanick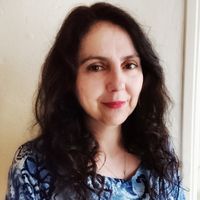 Chief Technologist and Strategist with HPE Pointnext, Yanick is responsible for driving technology transformation in areas such as the Internet of Things (IoT), software-defined networking (SDN), Network Functions Virtualization (NFV) and IPv6. Yanick is tasked with developing strategic vision and roadmaps with a focus on innovation and emerging trends. She is a strategic advisor to governments, enterprises and service providers. She helps organizations successfully adapt to, and take advantage of, the ever-changing world of Internet technologies.

Find out about the latest live broadcasts and on-demand webinars
Read more

Visit this forum and get the schedules for online Expert Days where you can talk to HPE product experts, R&D and support team members and get answers...
Read more
View all
© Copyright 2021 Hewlett Packard Enterprise Development LP