>

>

>

Reduce your environmental footprint with HPE Green...
The Cloud Experience Everywhere
Forums

Blogs

Information

English

Re: Reduce your environmental footprint with HPE GreenLake in colocation
Sustainability is an increasingly important enterprise mandate. The combination of a pay-per-use model and colocation services can help you deliver greener IT.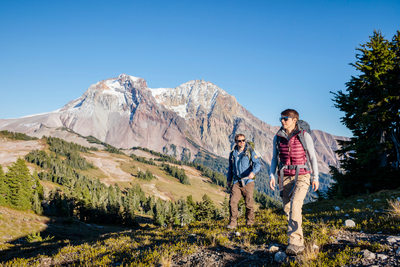 Environmental sustainability is an increasingly urgent enterprise mandate and one of the most important strategic initiatives that companies will undertake this decade. According to a survey by the United Nations Global Compact and Accenture Strategy, 75 percent of CEOs say that they are investing in digital to address environmental challenges.1 A report from ING finds that 87 percent of companies with strong sustainability practices have experienced revenue growth.2
An enterprise's IT estate is a strong contributor to its carbon footprint. Data centers use an estimated 200 TWh each year, or 1 percent of the global electricity demand, and contribute around 0.3 percent to overall carbon emissions, according to an International Energy Agency report.3 These figures are expected to increase in correlation to the massive growth of the datacenter market –17 percent CAGR by 2023.4
Strong IT efficiency and lifecycle management programs can overcome the negative implications of this growth, providing value from cost reductions, efficiency gains, and increased staff productivity. HPE has a proven IT efficiency strategy that offers these benefits, while helping enterprises take advantage of sustainable transformation opportunities.
HPE GreenLake—the foundation for an efficient technology solution
HPE GreenLake brings the cloud experience to apps and data everywhere—data centers, multi-cloud, and edge—with one unified operating model. Fully managed in a pay-per-use model, HPE GreenLake delivers cloud services and infrastructure for workloads on-premises or in colocation.
HPE GreenLake can help you realize energy-saving opportunities and reduce the environmental impact of IT. It enables you to reduce the amount of IT equipment you need and to operate your existing equipment at higher levels of utilization, reducing the waste from equipment over-allocation. With HPE GreenLake, we help you right-size and optimize your IT infrastructure. Additional capacity is made available when you need it, so you can eliminate over-provisioning and achieve economic and environmental savings.
HPE GreenLake cloud services provide an efficient hybrid multi-cloud delivery model that reduces the environmental footprint of your IT, while lowering the total cost of ownership (TCO). Forrester found that customers realize 30% TCO savings due to reduced need for overprovisioning. (See: The Total Economic Impact of HPE GreenLake). HPE modelling has found that enterprises can reduce their energy costs by more than 30%. Moreover, technology refreshes through HPE GreenLake enable you to take advantage of performance improvements and reduced footprint from newer technologies.
The energy-saving opportunities that this as-a-service approach delivers reflect best practices in IT efficiency:
Energy efficiency—delivering an optimum level of power, storage, and connectivity with the lowest input of energy possible, spearheaded by our Design for the Environment (DfE) program.
Equipment efficiency—maximizing IT processing power and storage capabilities with fewer IT assets.
Resource efficiency—engineering products to work efficiently within data centers, while requiring the least amount of support equipment and staff for power conversion, cooling, and resiliency.
Software efficiency – using AI and ML to simplify IT operations by predicting and preventing problems across the infrastructure stack and making decisions that optimize application performance and resource planning.
Unlocking trapped capital across the product lifecycle
HPE continually improves the energy effectiveness of its products and solutions, lowering operating costs, reducing water consumption associated with energy cooling, and limiting greenhouse gas emissions. We minimize environmental impact across the whole product lifecycle, including end-of-use. We lead by example, refurbishing both customers' and HPE's own retired IT equipment through HPE's state-of-the-art Technology Renewal Centers (TRC). Of the nearly 4 million assets returned to our TRCs in 2019, 88% were given new life, and only 12% were sent to recycling. HPE's circular approach enables organizations to unlock trapped capital in IT assets and find new use cases for older IT equipment, reducing environmental impact while offering financial savings. (Read more about sustainable IT solutions from HPE.)
When end-of-use refurbishing of hardware and components is not an option, HPE recycles customer equipment using a global recycling network of certified partners who meet the most stringent standards. To help enable the efficiency of recyclers, HPE products are at least 90% recyclable on average.
HPE GreenLake with colocation: simplifying sustainability
Data centers have a significant impact on global electricity demand and carbon emissions overall. Moreover, the increasing use of higher-power high performance computing (HPC) technologies could drive consumption even higher. The use of more efficient datacenter technologies can help enterprises improve performance, save space, and most importantly, reverse the trend of an ever-increasing IT carbon footprint. However, this requires investments to transform datacenters.
The adoption of colocation to house an enterprise's IT infrastructure can be a solution to the dilemma between the need to transform an existing data center with new technologies and the strategy of moving from owned datacenters.
This is the approach that HPE took a few years ago, when we decided to migrate our IT from own data centers to data center colocation facilities. The savings we achieved through the combination of new equipment adoption and the move to a colocation environment have been significant: a 71 percent space reduction, a 25 percent lower cost per square foot, and a 56 percent reduction in power consumption.
Major colocation providers invest in new, energy-efficient data centers with free-air cooling and ultra-efficient power utilization to constantly improve their power usage effectiveness (PUE) ratio5 and their carbon footprints. The average PUE for a data center in 2020 is 1.586 and has not improved much since 2013, but major colocation providers can operate at much better PUE levels.
Colocation with the cloud experience
HPE GreenLake with colocation provides a cloud experience in efficient and sustainable colocation facilities, under a single contract, a single invoice and a single point of contact. HPE also takes care of designing the colocation data center for environmental sustainability, by optimizing power draw, space and cooling needs, while managing the data center on the customer's behalf.
To make this possible, HPE has partnered with leading colocation providers—CyrusOne and Equinix—both of which have set ambitious goals for renewable energy:
CyrusOne took the strong commitment of reaching zero carbon emissions by 2040. All new data centers have 100 percent water-free cooling.7
Equinix has achieved over 90 percent renewable energy in 2019 (from 34 percent in 2015) and has announced its commitment to scale renewable energy purchasing globally to move from 90 to 100 percent.8
In a nutshell: HPE GreenLake enables you to reduce the environmental impact of IT by cutting the amount of IT equipment needed and by adopting up-to-date, energy-efficient infrastructure built with environmental impact reduction in mind. HPE GreenLake with colocation enables you to leverage energy-efficient, low-carbon-footprint data centers from selected colocation providers. We think these solutions are a big step forward on the path to environmentally sustainable IT.
View this infographic to learn how HPE GreenLake enables you to colocate flexibly in a secure environment.
Learn more about infrastructure as a service and how HPE GreenLake delivers speed and agility.
1. The Decade to Deliver, Accenture 2019
2. From Sustainability to Business Value, ING, 2018
3. Data Centres and Data Transmission Networks, IEA, 2020
4. Global Data Center IT Infrastructure Market 2019-2023, BusinessWire, 202
5. PUE is a widely accepted way of measuring the energy efficiency of a data center. It measures the ratio of a data center's total electricity usage to the electricity delivered to servers. This extra, non-server power is used to operate the cooling, lighting, and other mechanical systems necessary for server operation. PUE = 1.0 would be the ideal value.
6. Data Center PUEs Flat Since 2013, Uptime Institute, 2020
7. CyrusOne Pledges to Become Carbon Neutral by 2040, CyrusOne, 2020
8. Sustainability Report Highlights, Equinix, 2020

Angelo Tirri
Hewlett Packard Enterprise
twitter.com/HPE_Pointnext
linkedin.com/showcase/hpe-pointnext-services/
hpe.com/pointnext
Starting June 22

THE FUTURE IS EDGE TO CLOUD Prepare for the next wave of digital transformation. Join our global virtual event. June 22 – 24
Read more

Find out about the latest live broadcasts and on-demand webinars
Read more
View all
© Copyright 2021 Hewlett Packard Enterprise Development LP