>

>

>

Why IoT practitioners are going to lead the way to...
The Cloud Experience Everywhere
Forums

Blogs

Information

English

Why IoT practitioners are going to lead the way to the new normal
In many parts of the world, organizations are beginning the transition to a "new normal." Clearly, no one has a crystal ball to predict what this new normal really will look like - and it will look different to people visualizing it from a variety of perspectives. However, we may all agree that a massive effort will be invested in preparing people, developing processes and deploying technologies that will allow us to deal more effectively with globally disruptive events.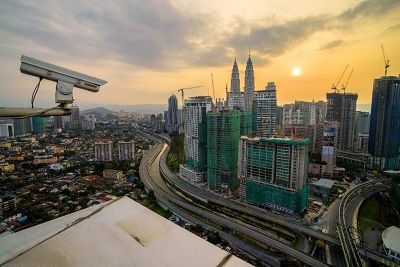 Building a world around this new normal will not be easy. Along with the will to make the changes required, we will need people who have expertise and experience in building such environments. These people will need to use technologies and methodologies that have been hardened from addressing similar needs, albeit often at relatively smaller scales.
IoT practitioners – people who have been at the forefront of deploying Internet of Things (IoT) solutions – have the skills needed to lead the charge in building this new world, leveraging IoT solutions meant to solve challenges such as large-scale social distance tracing and tracking, as well as fever and illness detection. These solutions are about to become the underlying fabric for how we bring our society and our economy back to life – and the IoT practitioners will be the ones who bring the solutions to life.
Cyber Physical Convergence
Overlaying information and computational power in the cyber world on top of the physical world will be central to how we build the new normal. For example, our ability to use video surveillance and analytics-based IoT solutions to monitor crowding in public places could be critical for us to manage social distance violation hotspots in the new normal.
Cyber physical convergence is what IoT is all about. IoT solutions gather information about the physical world and then leverage the computational power available to us to create a better version of the physical world for us. IoT practitioners have lived their professional lives helping organizations create value from solutions that are built around instrumentation such as sensors and cameras, all around us. Their understanding of the people, processes and technological challenges associated with this cyber physical convergence is what sets these IoT practitioners apart when it comes to building a new normal that revolves around IoT solutions.
Technology and Policy Convergence
As we move into the new normal, one of the big challenges we will face is how to bring matters such as privacy and local laws and regulations in line with the technology we have at our disposal to solve problems.
This challenge is by no means new for people implementing IoT solutions. In fact, one of the biggest impediments to any IoT deployment is often the challenge of bringing line-of-business owners and the technology owners to the same table, speaking the same language, and then building an organizational framework where the needs of both sides are met effectively. Practitioners implementing IoT solutions have become very good at this. I foresee this as a skill that will be in very high demand.
Massive Scale
The challenge we see with events such as the recent pandemic is one of scale and addressing it within the confines of our available resources. Indeed, to live in the new normal would also require us to operate technology solutions implementing policies at a massive scale – at the city level, the state level, the country level and hopefully, for some policies, at a global level. An example is collecting test results from country ports of entry and sharing those widely, even with other countries. Implementing piecemeal solutions, disconnected from each other, is shown to have nowhere near the impact a complete, fully-scaled solution.
Scale is where IoT shines. For those of us who have been working in the IT area for a while, IoT was the technology that about a decade ago truly started testing the limits of scale in IT. Lessons learned range from how to deal with large organizations and groups of stakeholders, to how to deal with conflicting policies and rules, all the way to how to create scale out of siloed pieces of technology. These are skills that seasoned IoT practitioners can offer as cities, countries and humanity at large deal with the post COVID-19 world.
Retrofitting New Outcomes into Old Solutions
The post-COVID-19 world is the same world we have lived in all our lives – just with different circumstances. Deploying solutions aimed at implementing social distancing, infection tracing, tracking and other outcomes means using the infrastructure and technologies we already have at our disposal, rather than building everything new from the ground-up. Pandemic use cases for the most part are new. Implementing them in environments that were not meant to meet their computational, connectivity and security needs is not easy. Anyone who has attempted to create outcomes in Industrial IoT deployments using decades-old equipment and software is well aware of this challenge.
This, again, is where the expertise and experience of IoT practitioners will shine through – skills acquired from their many years of figuring out how to make old technologies and solutions dance to the tune of new business outcomes.
Build to Last
One of the challenges we will face is the longevity of the technologies we place into the environment. Many of the cities and administrative bodies looking to deploy new solutions, such as video surveillance for tracing and tracking, will be doing so just as they come out of crisis mode. The novelty of the business outcomes that these technologies address will mean that many software and hardware developers will be pushing the envelope in terms of what their solutions can do. This will invariably lead to short refresh cycles as the scale increases and use cases evolve and grow.
This is not a new problem for IoT practitioners. When they arrived at the doors of the utility companies a few decades back with the promise of a smart grid, they were told in no uncertain terms that the 2-3 year refresh cycles the IT industry was used to simply would not cut it in environments used to 40-50 year refresh cycles. Eventually, lessons were learned, compromises made and grids made smarter. Those lessons will come in very handy now as IoT practitioners bring their knowledge of how to enhance technology lifecycles and showcase value to non-technical people so that solutions can be adopted that fit the long-term economics of the new normal.
Keeping Security Front and Center
Security and risk management can easily become the Achilles heel of the solutions we deploy in our new normal. We will repurpose solutions that were meant for completely different use cases (such as vehicle traffic monitoring) for use-cases that the new normal requires (for example, tracing and tracking people). Not only can the sensitivity and criticality of the data being gathered increase dramatically, but the attack surface can increase as well, raising the probability of a successful cyberattack.
This is again an area in which IoT practitioners have spent a lot of time. They are very well versed with taking a business-outcome-focused view of the security posture of an environment, as opposed to simply protecting technology and data. This view allows them to build a solution that balances effectively between functionality and security, with a well understood risk profile. This is another skill that will be in massive demand in the coming days as the general public interfaces with sophisticated technology solutions meant to guard public health.
Management of Change as a Science
As we move into the post COVID-19 world, we will likely face changes in how we live our day-to-day lives – some small and some fairly significant. While technology can help us reduce the need to make disruptive changes and help us recover when we miss a step, technology cannot itself be the change we are looking for. It is simply an enabler. What we need to do as communities around the globe is to understand the many technologies that are about to descend on us, and then leverage them to their fullest capacity. This, in its truest sense, is a management-of-change exercise at a level humanity has never seen before.
I hesitate to say that IoT practitioners know how to make this happen. It's true that IoT practitioners have lived management-of-change day-in and day-out as they brought technology out from the realm of imagination and put it into the hands of workers on the factory floor. But they are only one piece of the massive management-of-change exercise that all of us need to go through. Nevertheless, these practitioners have valuable lessons they have learned and can teach to public health officials, politicians, and administrators, as they figure out ways for all us to make the best use of the technologies we have at our disposal.
Forward-looking
All of us will be building the new normal using IoT solutions and technologies in different ways, at varying speeds and scales. If you think that the skills I have described above are important for any solutions you are about to deploy – whether it's to bring some of your employees safely back to work, for example, or to build a factory floor where social distancing is automatically implemented – please do reach out us. I am happy to share with you that HPE Pointnext Services has a world-class IoT practice. This practice has some of the most seasoned campaigners, who have implemented IoT solutions across the globe, learning some of the lessons I mentioned above. We have a strong ecosystem of IoT partners coupled with very strong networking, AI, compute and storage capabilities that these folks will bring to bear for you. We are ready to help you lead the charge as you build the new normal, where you can thrive in the years to come.
I am happy to announce that that HPE has been named a Leader in the IDC MarketScape for Worldwide Business and Industrial IoT Consulting and Systems Integration Services 2020. IDC developed this report after speaking to several of our customers and conducting an extensive assessment of our strategy and capabilities.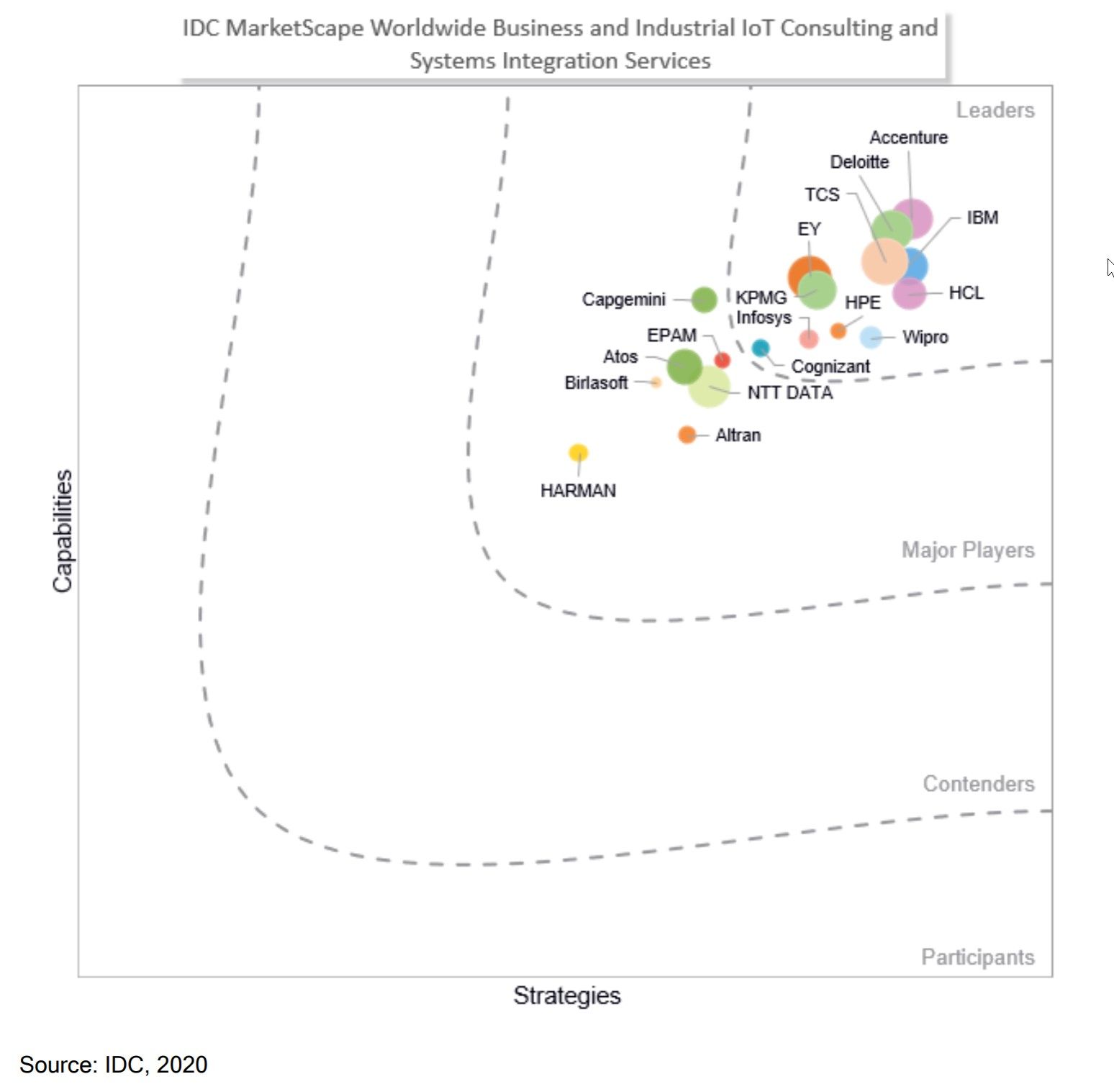 I am looking forward to partnering with you as we build the new normal in the coming days and months. Please be safe,
Saadat.

Saadat Malik
VP, IoT and Intelligent Edge Services
Hewlett Packard Enterprise
twitter.com/HPE_Pointnext
linkedin.com/showcase/hpe-technology-services/
hpe.com/pointnext

About the Author
SaadatMalik
As VP for IoT and Intelligent Edge Services for HPE Pointnext Services, Saadat Malik leads an organization focused on developing solutions and services for customers that are looking to transform their businesses by leveraging Networking, Digital Workplace and IoT capabilities.

Find out about the latest live broadcasts and on-demand webinars
Read more

Visit this forum and get the schedules for online Expert Days where you can talk to HPE product experts, R&D and support team members and get answers...
Read more
View all
© Copyright 2021 Hewlett Packard Enterprise Development LP