>

>

>

Your Best Hybrid Cloud Now: Find It Fast with HPE ...
The Cloud Experience Everywhere
Forums

Blogs

Information

English

Your Best Hybrid Cloud Now: Find It Fast with HPE Right Mix Advisor
By Erik Vogel
Vice President, Hybrid IT, for HPE Pointnext, North America
There's not much debate any more about the economic and competitive benefits of moving to a hybrid cloud model – they're very real. But at many companies the gains remain potential, rather than actual. Depending on which analyst firm's research you read, somewhere between 50 percent and 70 percent of organizations say they're not seeing the business outcomes from hybrid that they had expected. If you were to pin me down as to the single biggest reason why that's so, I'd point to the lack of an end-to-end, holistic plan for hybrid cloud.* That's why HPE Pointnext has just announced HPE Right Mix Advisor, a groundbreaking new service that enables businesses to build that plan and find the optimal balance of on-premises and public cloud infrastructure – in a matter of weeks, not months or years.
I'll describe what HPE Right Mix Advisor is and what it does in more depth in a moment, but first I want to unpack a bit this crucial concept of planning and systematizing the transition to hybrid cloud, and why it's such a strain for so many organizations. Here's the situation as I see it in many of the companies I've worked with:
Cloud adoption has been largely reactive. Given the incredible acceleration in IT that we've seen in recent years, it's understandable that initiatives to add public cloud to the infrastructure mix have been somewhat ad hoc. To accelerate new applications or explore new revenue models, some of your developers may have stood up an Amazon Web Services environment. Maybe you have some other dev teams using Microsoft Azure, and IT has responded by setting up Azure Stack. If you're like most enterprises, chances are you also have a tremendous amount of legacy software running on dedicated infrastructure, and you still have dev teams and support teams working on that. But at no point did anyone have the time to think it through strategically and decide what should go where across all the different areas of IT. There's no comprehensive view of where things stand now or how to move forward.
Hybrid service management is a different world. The traditional ITSM model works great when everything's within the data center and closely controlled by IT, but it's not really set up for today's software-defined, multi-cloud and hybrid infrastructures. Companies need to think differently about how they operate and manage these complex environments. If you're moving to a DevOps model, for example, you can't wait for a weekly change approval board to move forward.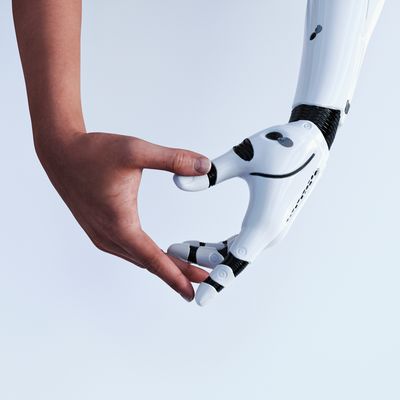 Planning the hybrid cloud journey means planning for its impact on your people, as well as your processes. We typically see organizations with a traditional siloed organizational layout – a server team, a network team, a storage team. That approach no longer works in a hybrid model.
IT teams are tapped out. Companies are often aware that their mix of infrastructure is suboptimal and won't deliver the results they're looking for. But finding the time and the team power to improve it, in these days of shrinking budgets, is tough. What I hear from IT leaders is things like "I'd love to do that, but I can't put anyone on it because we're fully engaged trying to get our digital business up and running." Or "we just can't get to that now; we have to get this application launched because we need it to hit our revenue numbers this quarter." As a result, opportunities go begging, and the next phase of the hybrid cloud journey becomes a fire-drill response to a top-down directive or a competitor's move, instead of a proactive step based on an end-to-end plan.
Put all three of those factors together, and it's not hard to see why companies are looking for a simplified approach that addresses the dependencies across people, processes and technologies. I've worked with companies that (before they turned to HPE) had spent a year, eighteen months, two years trying to build such a plan, without notable success. All of the stakeholders had their own preferences, approaches, and methodologies, but they never were able to pull it all together into a cohesive plan.
HPE Right Mix Advisor: For what's now and what's next
HPE Right Mix Advisor is a combination of our tried-and-true workload assessment and portability toolkit; our global experience, deep expertise and curated best practices in hybrid cloud; and integrated automation tools from our recent acquisitions and our partner ecosystem. It's a simplified, accelerated way to achieve the right mix of hybrid cloud for your business and maintain it once you're there. As such, we believe it's unique in the industry.
Our press release for HPE Right Mix Advisor gives an excellent quick overview of how it works – check it out to learn how HPE Right Mix Advisor enables you to:
chart your workload/app landscape and its people-and-process dependencies
develop your transition roadmap
decide on the best venue for your workloads
plan your cloud migration, and
improve your right mix over time.
Here I'll expand on that with some thoughts on how this solution can make a massive difference for your organization. With HPE Right Mix Advisor, you can:
Know what should move, what should stay, and what should go. As HPE Pointnext has worked with companies to help them optimize their hybrid clouds, a very powerful insight has emerged. If you look at a typical application portfolio, about 50 percent are suitable for migration to the cloud; their architecture is such that they can take advantage of the cloud's elasticity, and there's significant business value in moving them. For about 30 percent, migration is not a good choice. They may be technically too difficult to move, or more likely there's no business case, like when an app is running on a server you just bought – the change is not big enough to move the needle. And the remaining 20 percent should be retired; they may be duplicates or outdated, or they have very few users.
This is a kind of "hidden" benefit of the journey to hybrid; it exposes what's being used and what can safely be turned off. The 50/30/20 rule of thumb seems to hold consistently across many organizations. Yet what we find is that companies tend to focus very specifically on certain applications, whether or not those are the right ones to migrate. With HPE Right Mix Advisor, you can identify that 50 percent. You know what distinguishes the 50 from the 30 and the 20. If you have, say, a thousand apps that are candidates to migrate, we can give you a recommendation for 20 that you can move right now, this week. Once you've migrated those, we'll find the next best 20, then the next.
Rather than hand you a laundry list of 10,000 apps to start migrating, HPE Right Mix Advisor hones in on what's most impactful right now to meet your business goals – the 10 things you can do on Monday morning that you can be confident will really help your business.
Continuously optimize your hybrid cloud estate. Successive waves of migration can never, of course, result in a permanent ideal state – everything in hybrid is in constant, rapid flux. New service providers are popping up every day, and we see the big public cloud providers constantly producing new services and pricing models. As a result, the calculus for determining your right mix is constantly changing. If Azure, for example, offers a new service capability or a 10 percent pricing discount and it makes sense to leverage it, you want to be able to move an application seamlessly into that new environment.
As an expert decision-making system for hybrid cloud strategy, delivered as an ongoing service, HPE Right Mix Advisor enables you to identify and take advantage of this kind of opportunity. It continuously optimizes your blend of public and private cloud. We not only help you find your right mix; we help you maintain it. You can keep your hybrid cloud running at peak performance as market dynamics and your business needs evolve.
Move fast with minimal disruption. We've engineered this solution to be light-touch. We understand that companies today don't have the bandwidth to deal with months of questionnaires and surveys. We use automated data-gathering techniques and tools along with expert systems to make smart decisions about where to look for the best opportunities. When we've done migration analyses in the past, we've wanted to know everything we could about your applications so we could make the best recommendations. Now we can compile about 80 percent of the information we need in an automated fashion with very little impact to your IT organization. In our meetings with you, we'll be talking about a much smaller subset of applications, and we can easily laser in on the best workloads for migration.
Acceleration without the angst
Speed is the essence of hybrid cloud: speed to innovation and accelerated delivery of business outcomes. With HPE Right Mix Advisor, we're removing many of the slowdowns, headaches and roadblocks that have cluttered an important stretch of the journey to hybrid cloud: choosing the optimal placement for your workloads and applications.
Learn more about HPE Right Mix Advisor by visiting our Cloud Services website.
*See my post The No. 1 Challenge to Avoid When Moving to the Public Cloud , as well as my previous blog, Winning a Formula 1 Championship, Fueled by the Right Mix of Hybrid Cloud
About the Author: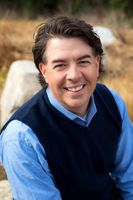 Erik Vogel is Vice President, Hybrid IT, for HPE Pointnext, North America. Erik has spent most of his career in the enterprise data center and cloud marketplaces in a number of professional services leadership positions. Over the last ten years he has focused primarily on working with clients to define and deliver cloud and hybrid IT strategies and services.
Erik currently leads the Global Hybrid IT Center of Excellence for HPE Pointnext. In this role, he is responsible for incubating, selling and delivering compelling, high-value hybrid IT services. Development areas include containerization services, public and private cloud services, next-generation SAP services, and new process and governance models and methods for hybrid IT.

Find out about the latest live broadcasts and on-demand webinars
Read more

Visit this forum and get the schedules for online Expert Days where you can talk to HPE product experts, R&D and support team members and get answers...
Read more
View all
© Copyright 2021 Hewlett Packard Enterprise Development LP