>

>

>

"According to World Economic Forum, it will take 2...
Forums

Blogs

Information

English

"According to World Economic Forum, it will take 217 years for women to achieve workplace parity."
"According to the World Economic Forum, it will take 217 years for women to achieve parity in the workplace. Yet study after study shows the performance benefits that gender diversity has on corporations" – Fairygodboss
Wow…just wow…think about that!? Not only will that not happen in my lifetime but it will most likely not be achieved during my daughter's lifetime either! I'd always like to believe that fair is fair and that change is possible. It will take more than a few loud voices to make the dream of parity in the workplace a reality. It will take action, strategy, data, policies, inspection, and accountability from all aspects of the organization with everyone playing a part.
Why does this all come to the top of mind? I'm glad you asked!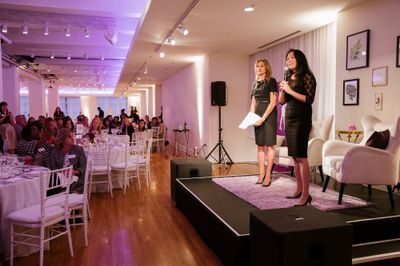 I was fortunate enough recently to attend Galvanize in NYC, hosted by Fairygodboss Co-founders, Georgene Haung & Romy Newman. I was honoured and humbled to be one of the panelists where we spent two inspirational days hearing from individuals and companies about ways to make the workplace better for women.
First, let me say…for a room full of powerful…successful…driven…individuals I could not have felt more welcome or at home. It gives me great hope that everyone there…no matter what their title…their background…their struggles…their achievements…they were all eager to not only share their stories but also to listen to others. Probably the greatest example of this was the ice-breaker the first night which asked….
"What are you most proud of in your personal life and what are you most proud of in your professional life?"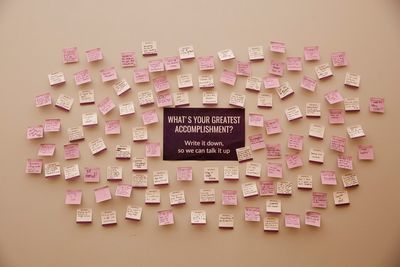 The premise in asking this question was that women don't spend enough time bragging about their accomplishments.
You should definitely take time to do this as well as asking this of others. I promise you will be inspired and in awe of what you learn.
So…as that as the backdrop…what can we learn from spending time talking about best practices in some of the top companies in the US about their Enterprise Resource Groups?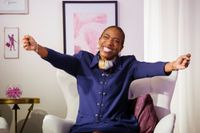 1. Mentorship & Sponsorship is Important…Find One…Be One. Carla Harris, Vice Chairman, Managing Director Morgan Stanley talked about "who carries your paper?" and "whose paper are you carrying?" The point being…you can work hard…be the best at what you do…but when you are not in the room who is advocating for you? If you are in a position of power…who have YOU invested in and paying it forward to?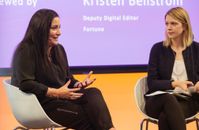 2. Data is YOUR Best Friend and the Key to Change. Cindy Robbins, President, and Chief People Officer, Salesforce talked about the moment when she hijacked her weekly 1:1 with Marc Benioff to convince him of implementing an annual pay equity audit within the company. She used data to not only show the gravity of the issue but also the benefits going forward.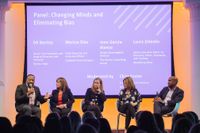 3. Recruiting is Where the Challenges Begin…Don't Forget About it. Numerous speakers and panelists talked about focusing on the recruiting processes and policies. If you don't fix it there then all the work you are doing within the organization could be lost. Set quotas or goals for diversity as well as inspecting key policies that could be impacting your pay equity program. For example; you may be asking candidates for their current salary to establish their starting pay. This is simply bringing the diversity bias and pay inequity back into the company as you are attempting to fix it.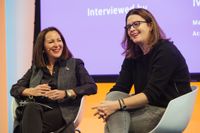 4. Enterprise Resource Groups (ERGs) Should Not Exist in Silos. Leanne Pittsford, Founder, and CEO of Lesbians Who Tech talked about how making small changes in the approach to our ERGs can have a big impact. For example; you may have a Women's ERG and an LBGTQ ERG in your organization. Based on the topics and how they are structured, Lesbians may not feel as welcome or as represented in the Women's group and the same goes for the LGBTQ group which may be run by mainly Gay Men. If we take a moment to combine efforts, more women can and will participate to make a difference.
5. Men as Allies. It takes a village to affect change and we shouldn't try to do it alone. Engaging men in our organizations and helping them understand how they can have a big impact is critical. From helping to understand potential unconscious biases…to become more comfortable being mentors and sponsors for women…to communicating and engaging with them to hold themselves… and others…accountable for their behavior. Everyone needs to pay attention…speak up or take action…not remain silent or complacent…and be purposeful in our roles towards change.
So…What May YOU Ask Would I Say?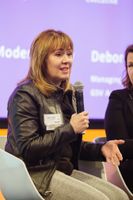 I am very fortunate to work at a company like Hewlett Packard Enterprise (HPE) and in particular with HPE Financial Services (HPEFS). I have found a home where diversity and inclusion is a part of the framework and not something just used for recruiting or listed on the website.
From having strong female HPEFS role models like our COO Gerri Gold, CIO Sumandeep Kaur Chhatwal, VP Marketing Jenny Marinaro or VP Business Transformation Arlene Sena to all of the rich history of diversity & inclusion that Bill & Dave wove into the very fabric of the company.
I am also fortunate enough to have some incredible male allies who support me…inspire me…give me challenging opportunities...and appreciate me. This starts at the top of the organization from our CEO Irv Rothman to my boss Managing Director (MD) of the AMS Brad Shapiro to folks like VP WW Operations Tom Adams as well as our Sponsor for HP & MD for EMEA Paul Sheeran.
A big part of the HPE Inclusion & Diversity Journey has been 3 things:
Compliance

Corporate Social Responsibility

Competitive Advantage
We also have over 130 ERG Chapters in 42 countries around the world. These groups are:
Voluntary, employee-led groups that foster an inclusive, diverse workplace aligned with organizational mission, values, goals, business practices, and objectives.
Chartered and funded by Global Inclusion, Diversity and Engagement and Human Resources with the intention to provide development opportunities of future leaders, increased employee engagement, and expanded marketplace reach.
My main messages to the group was as follows: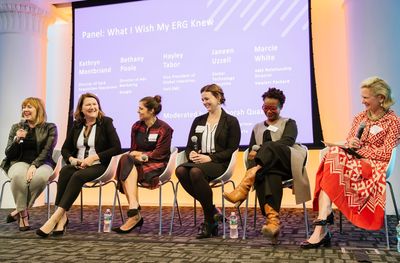 Find a home like HPE to grow…thrive and contribute. I have worked a lot of places and in some ways, you could say that I haven't been able to keep a job because I have been a restless spirit trying to find a place where I could feel truly appreciated and make a difference.

Find a Mentor/Sponsor but not just because of their Title or Position of Power

. Find a mentor/sponsor that aligns with your values and that you truly believe will be just as invested in you as you are in them. Too many times we are over-eager to spend time with someone in power for all the wrong reasons.
These folks meet a lot of people and are really busy. They will most likely see through the fact that you are using them for your own purposes and not because you are willing to put in time to get to know them and they you. Your ERG groups…networking within the organization…peers can often be untapped places to find people that will help you most.
I'll end where I began…according to World Economic Forum it will take 217 years for Women to achieve parity in the workplace. What will YOU do to shorten that time frame and make a difference?
Leadership Questions of the Week for YOU:
When was the last time YOU attended an event that inspired you and got you thinking differently about how YOU can make a difference?

What do YOU think of the 217-year time frame for pay equity for Women? Are you aware of what YOUR Company is doing to address it?

What did you think of the best practices we discussed at the event and what would you add to the list?

How effective are the Enterprise Resource Groups in YOUR company and what would YOU want them to know?
Thanks for reading….and remember…YOU make a difference!
Please continue the conversation by liking…commenting or sharing this article. You can also follow me on twitter @marciedwhite.
Featured articles:
About the writer: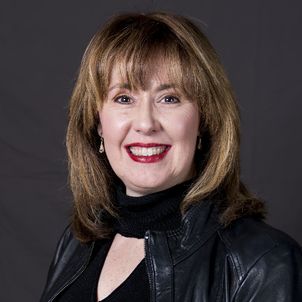 Marcia White; AMS Relationship Director, HPE
A lifelong learner with 25+ years experience in various industry verticals related to Information Technology and Consulting. Marcia applies her genuine desire to get to know others, her innovative marketing approaches as well as her technical, analytical and engineering qualifications. Most recently, after spending 7+ years in the reseller channel at Insight Enterprises as VP of Product Marketing, she turned her focus to Hewlett Packard Enterprise as the Americas Relationship Director for HPE Financial Services (HPEFS).
Her role includes all aspects of the relationship between HPEFS and HP Inc. including the channel. Marcie holds a BS degree and certificate of Applied Science from Acadia University, as well as Bachelor of Industrial Engineering degree from Dalhousie University in Nova Scotia, Canada.
Stay connected to Marcia via LinkedIn and if you are interested in exploring life at HPE, visit www.careers.hpe.com
Susan Graye

THE FUTURE IS EDGE TO CLOUD Prepare for the next wave of digital transformation. Join our global virtual event. June 22 – 24
Read more

Find out about the latest live broadcasts and on-demand webinars
Read more
View all
© Copyright 2021 Hewlett Packard Enterprise Development LP