>

>

>

Experience the future of AI innovation at the NVID...
Forums

Blogs

Information

English

Experience the future of AI innovation at the NVIDIA GPU Technology Conference
GTC returns March 26–29 in Silicon Valley. The event promises to be bigger than ever, with the chance to see the latest breakthroughs in self-driving cars, smart cities, big data, HPC, virtual reality, and much more.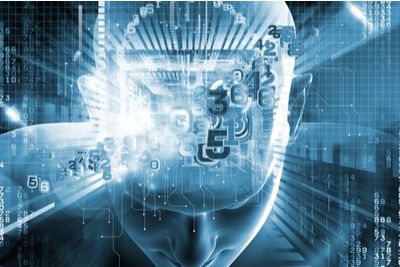 In a world where technology is becoming increasingly intelligent, data holds the key to solving the world's most daunting and complex challenges. Technological innovation is crucial to harness accurate, real-time insight, and developers are working to deliver new-age solutions and services to turbocharge data analytics and power future workloads.
The NVIDIA® GPU Technology Conference (GTC) is a flagship event for artificial intelligence (AI) and deep learning, bringing together IT developers and industry experts to connect, learn, discover, and innovate. GTC provides valuable training sessions, demos, as well as direct access to experts from NVIDIA, Hewlett Packard Enterprise (HPE), and other leading organizations to pioneer the next generation of intelligent solutions.
This year, GTC returns on March 26th–29th in Silicon Valley. The event promises to be bigger and more revolutionary than ever, offering attendees the chance to see the latest breakthroughs in smart cities, big data, high performance computing (HPC), self-driving cars, virtual reality, and much more. Come experience cutting-edge solutions that are disrupting markets and fueling innovation in organizations of all sizes—and see firsthand how GPU technologies are accelerating a new era of intelligence.
Experience the power of GTC
GTC is a unique opportunity to collaborate and learn with a community of thought leaders and digital disruptors. Featured industries include financial services, government, healthcare, automotive and transportation, manufacturing, media and entertainment, and telecommunications. GTC 2018 will host organizations from each of these sectors—and others—with the largest presence from IT hardware and software developers. GTC 2018 activities will dive into critical areas of accelerated computing, targeting data scientists, developers, and researchers who stand to gain incredible value from AI and deep learning. This year's topics will provide game-changing insight into transformative innovations:
AI/Deep Learning: Cognitive computing is enabling groundbreaking research to prevent disease, build smart cities, advance analytics, and more. NVIDIA GPU solutions provide the massively parallel processing power to make deep learning a reality for all organizations.
Accelerated Data Analytics: GTC will bring world-leading scientists, researchers, and business leader to discuss the benefits of AI-accelerated analytics. This track will explore how organizations can leverage NVIDIA GPUs to enhance data processing and interactive visualization for deeper, more accurate insights.
Virtual/Augmented Reality: Virtual and augmented reality are helping organizations to dramatically improve business results. From rapidly testing 3D models to rehearsing surgical procedures in a virtual environment, virtualization is revolutionizing operations.
Autonomous Machines: Robotics, UAVs, and drones are a few autonomous machines that are harnessing AI to learn, adapt, and evolve. Powered by NVIDIA® Jetson™, these advancements are impacting fields from agriculture to national security.
HPC and Supercomputing: Experience how GPU-accelerated computing is turbocharging HPC applications and workloads and paving the way to a new breed of supercomputer—next stop, exascale.
Developer Tools: Find out release details for the latest GPU development toolkit for high-performance GPU-accelerated applications. These solutions are empowering innovation across all sectors, from cars to computer vision.
GPU Virtualization: Deploying a virtualized environment requires high-performance virtualization solutions designed to increase security, execute demanding workloads, and reduce time to value, while reducing data center footprint and cost. NVIDIA Virtual GPU technology can help.
Intelligent Video Analytics (IVA): AI and deep learning are driving a new form of deep insight. IVA is making cities smarter and safer.
Autonomous Driving: GPUs enable deep learning, natural language processing, and gesture control innovations to not only transform how people drive, but they are empowering vehicles to drive themselves.
Data Center and Cloud: The digital universe is rapidly expanding, with undiscovered patterns and insights that can identify medical conditions or predict the next natural disaster. NVIDIA® Tesla® for AI and HPC in the cloud is boosting data center workloads to unlock actionable intelligence.
AI for Business: AI is revealing highly valuable intelligence to optimize operations, increase productive, enhance customer experiences, and enable better business results. Leading industry experts will explain how to create a personalized roadmap to AI integration.
Gaming: The gaming industry is striving to produce faster, more immersive, and more realistic content. Learn how AI is transforming digital content creation, enhancing image quality, and more.
Collaborate and learn with experts
GTC offers sessions and hands-on training to aid AI and deep learning implementation through hundreds of labs, experts, and informative talks. Among these sessions, on Thursday, March 29th from 9:00AM–10:00AM, learn how to "Unlock AI Business Value" with Greg Schmidt (HPE) in session S8969 as he discusses enterprise platforms for accelerated computing with NVIDIA® NVLink™. This session can help attendees advance their AI capabilities, extract key insights faster, and train deep learning models in minutes or hours—not days or weeks. Join us in Room 230C.
Session S8555 "HPE Deep Learning Cookbook: Recipes to Run Deep Learning Workloads" is geared toward the rapidly evolving ecosystem of software and hardware for deep learning. Lead by Natalia Vassilieva (HPE) and Sergey Serebryakov (Hewlett Packard Labs), attendees can explore the HPE Deep Learning Cookbook, a set of open source tools to demystify deep learning, research benchmarks, and build their ideal environment for deep insight. The session is scheduled for Thursday, March 29th from 11:00AM–12:00PM in room 211A.
Also, on Thursday, March 29th from 11:00AM–12:00PM in Room 210G, join Bill Dunmire (HPE) for session S8973 "Capitalize on Next Generation In-Memory HPC with HPE Superdome Flex." Learn how the breakthrough HPE Superdome Flex platform equips scientists, engineers, and business lines with in-memory computing at unparalleled scale. Coupled with NVIDIA GPU technology, this powerful solution can help organizations solve complex, data-intensive problems, accelerate analytics, and leverage large-scale data visualization for faster discovery.
For more information, be sure to visit HPE at booth #115. HPE Pointnext and deep learning experts will be available to help attendees explore their options and begin their journeys into deep insight. And check out several cutting-edge solutions at HPE's demo stations, including HPE Superdome Flex, HPE InfoSight, HPE Synergy, HPE Deep Learning Cookbook, IVA Smart Cities, HPE Apollo 2000 Gen10, and other groundbreaking platforms. Those who attend an HPE session will receive a raffle ticket to win an Amazon Echo Spot—listen for the winning ticket number after the session.
Join us this month to experience the power of GTC, and discover the path to the next generation of computing. For more information on this premiere event, I invite you to visit us on Twitter at @NVIDIADC and @HPE_HPC.

About the Author
PankajGoyal
Pankaj is building HPE's Artificial Intelligence business. He is excited by the potential of AI to improve our lives, and believes HPE has a huge role to play. In his past life, he has been a computer science engineer, an entrepreneur, and a strategy consultant. Reach out to him to discuss everything AI @HPE.

Find out about the latest live broadcasts and on-demand webinars
Read more

Visit this forum and get the schedules for online Expert Days where you can talk to HPE product experts, R&D and support team members and get answers...
Read more
View all
© Copyright 2022 Hewlett Packard Enterprise Development LP