>

>

>

Safeguard Your HPC Environment with the World's Mo...
Forums

Blogs

Information

English
Safeguard Your HPC Environment with the World's Most Secure Industry Standard Servers
The HPE Gen10 platform is helping businesses leverage unparalleled security and performance features to realize faster insights with maximum security.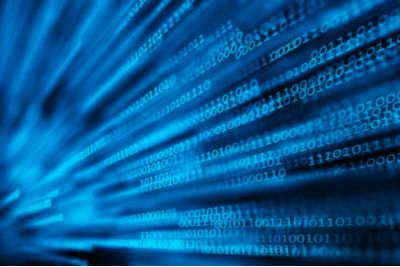 Today's organizations operate in an environment with ever-evolving threats, and in order to protect themselves they must continuously bolster their security strategy. Hewlett Packard Enterprise (HPE) and Intel® are addressing modern security challenges with the world's most secure industry standard servers powered by the latest generation of Intel® Xeon® Scalable processors. Designed to provide state-of-the-art protection as well as a bevy of new performance features, the HPE Gen10 server portfolio is the ideal option for safeguarding your HPC environment – from supply chain, system operations, and data flow, all the way to end-of-life safe disposal.
Speed, performance, reliability, and scalability are all high on the list of priorities for businesses procuring high performance computing (HPC) systems to support their most demanding applications. However, as cyberattacks increase in frequency and sophistication, it's critical for businesses to consider security a top priority as well. Cyber criminals are quickly learning that the insights generated by volumes of data are highly valuable, not to mention damaging to businesses if they can gain access. A recent report from Kaspersky Lab found that cyber criminals are increasingly interested in penetrating corporate networks, in part because many businesses are remarkably vulnerable, can be charged higher ransoms than individuals, and will often pay more in order to keep the business operating.
In the face of these constantly evolving threats, businesses rush to protect their applications, operating systems, and software, which leaves hardware and platform firmware as a critical area of weakness. This is becoming the ideal attack point for hackers because these attacks are generally more difficult to spot and remediate. A recent study by Isaca found that most businesses are vulnerable to cyber-attacks through firmware, and those that do not prioritize security in the hardware lifecycle process have a high rate of unknown malware occurrences (73 percent). In order to fully secure their IT infrastructure, today's businesses must consider their approach to firmware and hardware security equally important.
State-of-the-art security to protect your digital assets
To help address the security challenges that businesses encounter as they navigate digital transformation, HPE introduced their Gen10 server systems, a portfolio of HPC solutions that deliver faster business insights with maximum security. HPE Gen10 servers, specifically the HPE Apollo 6000 Gen10 and HPE Apollo 2000 Gen10 for HPC, include a number of state-of-the-art security features – that are not available in any other server platform – to help businesses safeguard their HPC environment:
Silicon Root of Trust

– Creates an unalterable fingerprint right in the silicon, which is scanned for authenticity each time the server is powered on. If the fingerprint is a match, the system boot will continue; however, if it doesn't match, the system enters a safe recovery mode which allows the administrator to either restore or reset the firmware.

UEFI Secure Boot –

Ensures that only verified firmware components and operating system bootloaders with the appropriate digital signatures can execute during the boot process.

Automated detection and recovery –

Proactive detection and recovery functions scan the server's code each day to detect potential malware. Advanced machine learning algorithms help identify malicious behavior, pinpoint system anomalies, and alert administers to potential threats in real-time.

Safe disposal –

When the server has reached end-of-life and is ready for disposal, the embedded data is permanently erased so it cannot be reconstructed or retrieved.
Proven to surpass competitive server solutions
It is a bold claim to assert that HPE Gen10 servers are the most secure industry standard servers on the market today. To back up this position, HPE asked an independent security firm to perform hardware and firmware security testing on the HPE Gen10 as well as three competitive servers. The test proved that the HPE Gen10 was able to completely recover from various firmware attacks, and included built-in security features that far out-performed competitive servers claiming similar features.
HPE and Intel have been working together for years to address a variety of challenges in the modern data center market, and the HPE Gen10 server is just the latest innovation to come out of this HPC alliance. In addition to a host of other features, HPE servers with Intel processors include support for Intel® Trusted Execution Technology (Intel ® TXT), which enhances platform security by measuring software and platform components to prevent malfunctioning or compromised components from running, and protects from software-based attacks that would modify the system's configuration.
The HPE Gen10 platform is helping today's businesses leverage unparalleled security features to realize faster business insights with maximum security. To learn more about the capabilities of these groundbreaking servers, I invite you to follow me on Twitter at @Bill_Mannel. You can also check out @HPE_HPC for additional HPC news and updates.
Bill Mannel
Vice President and GM HPE Servers

Find out about the latest live broadcasts and on-demand webinars
Read more

Visit this forum and get the schedules for online Expert Days where you can talk to HPE product experts, R&D and support team members and get answers...
Read more
View all
© Copyright 2022 Hewlett Packard Enterprise Development LP