>

>

>

Unlock the value of accelerated computing with gre...
Forums

Blogs

Information

English

Unlock the value of accelerated computing with greater choice and flexibility
HPE Apollo 6500 Gen10 Plus Systems are ideal for all kinds of HPC, AI, and data analytics workloads. Now they're even more flexible with 40 GB or 80 GB configurations of NVIDIA-based GPU memory.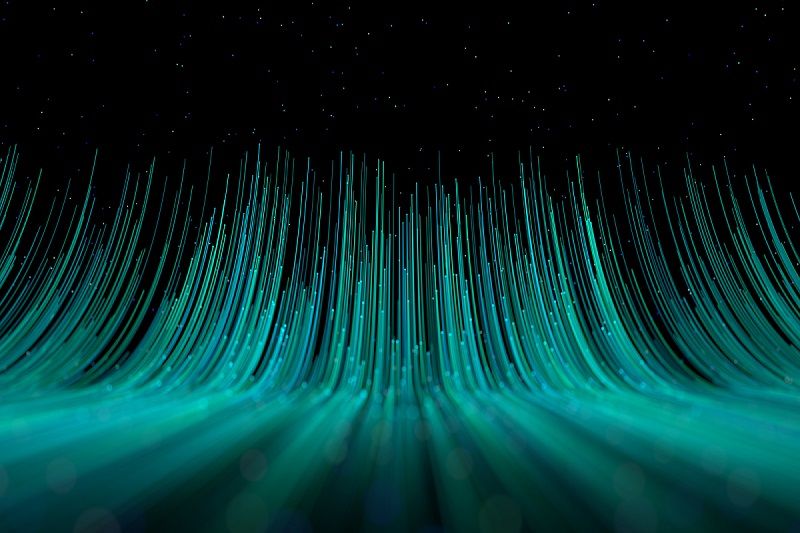 In an age where data is the driving force of innovation, businesses are racing to gain higher levels of intelligence. For a range of industries, this means finding new and strategic ways to quickly leverage data in order to improve performance and tackle their biggest challenges.
The need for intelligence has inspired a new generation of tools and capabilities using HPC and AI to uncover groundbreaking insights. Businesses are leveraging HPC and AI for a diversity of applications—such as advanced modeling and simulation, climate monitoring, drug discovery, fraud detection, and autonomous driving. These workloads require vast amounts of data to derive deep and immediate insights.
The rise of AI has led to a surge in neural networks, causing a 30,000x increase in complexity for deep learning models over the past five years. Today, these models are doubling in size every two months. As applications continue to evolve, traditional technologies will be put to the test. In order to succeed, businesses must transform their infrastructure with breakthrough computing capabilities that offer greater speed and configurability. However, many businesses question which solutions will meet their unique needs.
A new era of computing
Accelerated computing enables businesses to unlock the value of their data, establishing rapid communication between CPUs and GPUs to convert massive datasets into real-time insights. HPE is revolutionizing this space with the development of accelerated computing systems to drive scientific, industrial, and big data innovation.
Newly announced HPE Apollo 6500 Gen10 Plus Systems are the ideal foundation for a variety of HPC, AI, and data analytics workloads. Powered by NVIDIA® A100 Tensor Core GPUs, these groundbreaking systems deliver unprecedented acceleration at every scale. Now, HPE is expanding customer choice with HPE Apollo 6500 Gen10 Plus Systems utilizing 40 GB or 80 GB configurations of GPU memory.
Superior performance for your workloads
HPE Apollo 6500 Gen10 Plus Systems are designed to optimize diverse workloads. The newest additions to the impressive HPE Apollo portfolio feature AMD EPYC™ processors, which offer tremendous bandwidth and a high core count to continuously feed data-hungry NVIDIA GPUs. AMD high-frequency processors integrated with NVIDIA Mellanox HDR InfiniBand add up to 200 gigabits per second of bandwidth for every two GPUs, so businesses can communicate at twice the speed.
With new A100 GPUs featuring third-generation Tensor Cores, these robust platforms eliminate the strain of legacy infrastructure by ensuring low latency at high throughput. A100 GPUs support numerous math precisions, dedicating a single accelerator for every workload. This allows businesses to efficiently scale up GPUs or partition them into as many as seven isolated instances with Multi-Instance GPU (MIG) technology. MIG is a cutting-edge capability which helps create a unified platform enabling elastic data centers to dynamically adjust to changing demands.
Each A100 GPU is available in 40 GB or 80 GB configurations, so HPE customers can tailor deployments to fit their specific requirements. Businesses can achieve extraordinary performance with standard 40 GB—the original A100 GPU configuration—as well as 80 GB of memory. A100 40 GB (HBM) is a highly cost-efficient option for mainstream AI. Today, the launch of A100 80 GB (HBM2e) has doubled the high-bandwidth memory of these powerhouse accelerators while increasing GPU memory bandwidth by 30%, according to model projections calibrated with measured 40 GB performance. A100 80 GB delivers the world's fastest memory bandwidth at over 2 TB per second, making it the ideal choice for use cases that require intensive datasets or models.
Instead of deploying two 40 GB GPUs to complete a memory-limited complex job, businesses can implement a single larger GPU to drive critical efficiencies. Reducing the number of A100 GPUs in a system or cluster decreases latency and provides dramatic increases in performance. According to projections based on A100 40 GB measurements, HPE estimates that a single A100 80 GB node will speed up recommender training by 1.4x compared to two A100 40 GB nodes. Additionally, the A100 80 GB is expected to deliver the same level of performance to execute data analytics workloads with half the GPU.
The combination of enormous compute capacity coupled with high memory bandwidth allows more data—and larger neural networks—to be held in memory, minimizing inter-node communication and energy consumption. As a result, businesses can load data quickly to maximize GPU utilization, achieving higher throughput and even faster time-to-insight. In the future, HPE Apollo 6500 Gen10 Plus Systems with A100 80 GB will support both air cooling and liquid cooling options.
Harnessing the future of accelerated computing
HPE Apollo 6500 Gen10 Plus Systems are pioneering a new era of growth and innovation. With up to 16 GPUs per server and the choice of 40 GB and 80 GB configurations, HPE customers have the power to select the best solution for their HPC, AI, and data analytics workloads.
Some of the biggest players in refining, academic research, and smart manufacturing are already fueling major advancements with our cutting-edge solutions—and this is just the beginning. Don't miss the opportunity to transform your business. Greater intelligence is waiting, and HPE offers the industry-leading power and flexibility to help you reach it.
Visit us online to learn more about the HPE Apollo 6500 Gen10 Plus Systems, and how you can unleash business innovation.

Pankaj Goyal
Vice President, HPE AI Business
Hewlett Packard Enterprise

About the Author
PankajGoyal
Pankaj is building HPE's Artificial Intelligence business. He is excited by the potential of AI to improve our lives, and believes HPE has a huge role to play. In his past life, he has been a computer science engineer, an entrepreneur, and a strategy consultant. Reach out to him to discuss everything AI @HPE.

THE FUTURE IS EDGE TO CLOUD Prepare for the next wave of digital transformation. Join our global virtual event. June 22 – 24
Read more

Find out about the latest live broadcasts and on-demand webinars
Read more
View all
© Copyright 2021 Hewlett Packard Enterprise Development LP