>

>

>

HPE at Hannover Messe 2018: Power your data-driven...
Forums

Blogs

Information

English

HPE at Hannover Messe 2018: Power your data-driven enterprise

Matthias Roese
HPE Chief Technology Officer for Manufacturing, Automotive and IoT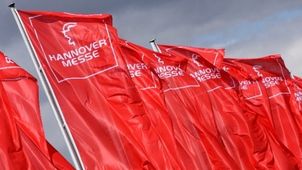 At Hannover Messe 2018, Hewlett Packard Enterprise (HPE) will show how industrial companies can unlock the economic potential of their data. Together with partners, HPE will demonstrate solutions and technologies that help customers capture and refine raw data to fuel the entire value chain – from product design to sales, from production to service. Examples of applications at the HPE booth in Hall 6 include:
How digital simulation and digital twins accelerate product development and improve production planning

How artificial intelligence enables self-healing assembly lines and secures digital production environments

How distributed ledger solutions with Blockchain technology provide supply chain transparency

How a digital battery production factory advances Industry 4.0
The center of HPE's booth A38 in Hall 6 of Hannover Messe features a multimedia Digital Experience Hall. Here, visitors can engage with HPE Pointnext consultants and explore the dimensions of data-driven manufacturing. Surrounding the Digital Experience Hall, visitors can see applications, solutions and technologies that align to the various stages of the product life cycle. HPE presents these solutions together with such partners as ABB, ACP, Bechtle, CANCOM, DXC Technology, OSIsoft, PlusServer, PTC, Schneider Electric, Techsoft und The unbelievable Machine Company.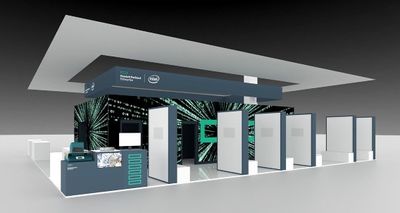 Manufacturing companies are not exploiting the potential of their data
McKinsey Global Institute says that by consistently exploiting their data, manufacturing companies can reduce product development costs by up to 50 percent, operating costs by up to 25 percent, and increase their gross margins by a third – but have achieved only 20 to 30 percent of that potential. A basic problem is the heterogeneity of systems and data in manufacturing. HPE brings together solutions from a large industrial and IT ecosystem to help eliminate data silos and harness the value of data across the value chain. This enables customers to transform data into actionable insights at the right time in the right place: in the factory or plant, in the corporate data center, and in the cloud.
Topics at HPE booth A38 in Hall 6 include:
Digital simulation, digital twins and digital factories: According to market research firm Business Advantage, the use of 3D models (Computer Aided Design, CAD) is now standard equipment in the product development process with a 78 percent usage rate. But only 42 percent of companies extend this approach to "virtual prototyping" by simulating 3D models (Computer Aided Engineering, CAE). Not only can CAE dramatically accelerate the product development and testing process, but it can also streamline production planning by simulating the entire factory. At Hannover Messe, experts will show how HPE, together with partners such as ANSYS, X-ISS and TotalCAE, provides turnkey CAE solutions based on CAE-optimized systems such as the HPE Apollo 2000 Gen10 high-performance computer.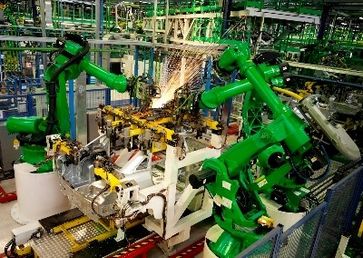 Artificial intelligence enables safe and self-healing production: Artificial intelligence (AI) is a prerequisite to realize Industry 4.0 goals such as the convertible factory. However, only 4 percent of CIOs worldwide have introduced AI to their business. At Hannover Messe, HPE shows solutions, services and systems that help customers realize the potential of AI. These include HPE Digital Prescriptive Maintenance Services from HPE Pointnext. While predictive maintenance recognizes when a device might fail, prescriptive maintenance goes one step further with AI: it recommends and automates actions to fix the problem before it causes harm. Another AI application at the HPE stand is security of networked production. Using advanced AI-based machine learning, Aruba IntroSpect detects attacks by spotting small changes in behavior that often indicate cyber attacks that have gone undetected by traditional security defenses. Aruba IntroSpect finds and remediates attacks before they damage the operations and reputation of the organization. In addition, HPE partner The unbelievable Machine Company will present an AI solution for predictive maintenance through noise detection and an optical device detection application using pre-trained deep neural networks.
Distributed ledger and video analytics provide supply chain transparency: According to the Blockchain Research Institute, optimizing the supply chain is one of the greatest potentials of Blockchain technology. At Hannover Messe, HPE will show how manufacturing companies can use distributed-ledger solutions based on Blockchain technology to provide transparency, traceability and compliance in their supply chains. Take the airline industry as an example. With a distributed ledger solution, the state of each of the millions of parts that make up an aircraft can be documented in an undisputable manner. This creates an extremely detailed and reliable digital thread of an aircraft's components and maintenance records that can be used to optimize maintenance procedures, among others. Another example is audit-proof quality control evidence. For example, HPE, together with Relimetrics, has implemented an optical quality assessment for high-tech production, which uses an innovative image recognition process to check the configuration and material properties of manufactured components. Using distributed ledger solutions, the result of this quality inspection can be verified in an auditable way.
Digital model factory for battery production: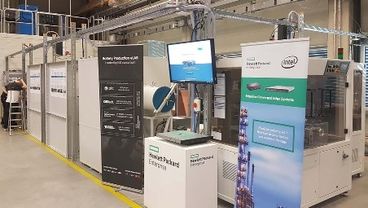 The production of car batteries is a process that is as complex as it is strategic for many industrial locations. Production stages include chemical, mechanical and electronic processes. In order to digitize production, machine data from numerous manufacturers must be collected, aggregated and analyzed. In order to master this challenge, German RWTH Aachen University and numerous partners operate the eLAB (Electromobility Laboratory). HPE is responsible for the integration and operating concepts of the eLab's IoT environment. Visitors to HPE's booth at Hannover Messe will see how HPE collaborates with partners such as National Instruments (NI), OSIsoft and PTC to aggregate and uniformly process data from multiple operational technologies and systems, fueling applications such as augmented reality, condition monitoring and quality assurance. This blog article explores why battery production is a great test bed for digital manufacturing and how HPE is helping to make it happen in Aachen.
Hybrid IT architectures and IoT – a digital foundation for vertical and horizontal integration: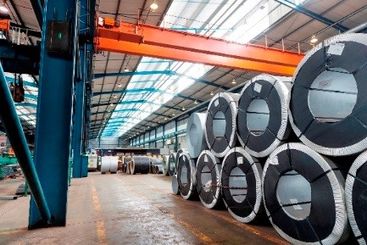 The digitalization of manufacturing requires a flexible infrastructure that allows data to move freely and seamlessly across factories or facilities, in corporate data centers, and in the cloud. This requires systems that are optimized to run in close proximity to machinery and equipment to provide the speed, safety and reliability that production environments require. At the same time, selected data needs to be transferred to the data center or the cloud to enable intelligent multi-site visibility and control. At Hannover Messe, HPE and its partners are presenting solutions and services that enable such hybrid architectures. The building blocks include:
HPE GreenLake Edge Compute and HPE GreenLake Big Data – comprehensive HPE Pointnext solutions that include consulting, design, configuration, installation, operation, and consumption-based billing.
To see all of this in person, stop by the HPE booth at Hannover Messe, April 23-27. If you will not be attending Hannover Messe, you can still follow the updates from the show floor in a convenient way:
To find out how HPE can help your company collect and analyze data from connected assets, locations, and people to deliver actionable insights at the industrial edge, visit our Industrial IoT page.
To learn more about HPE's manufacturing solutions visit www.hpe.com/info/manufacturing
Empowering the Digital Enterprise to be more efficient and innovative through data-driven insights from the Internet of Things (IoT)
Starting June 22

THE FUTURE IS EDGE TO CLOUD Prepare for the next wave of digital transformation. Join our global virtual event. June 22 – 24
Read more

Find out about the latest live broadcasts and on-demand webinars
Read more
View all
© Copyright 2021 Hewlett Packard Enterprise Development LP