>

>

>

New kind of convenient solution
Forums

Blogs

Information

English

New kind of convenient solution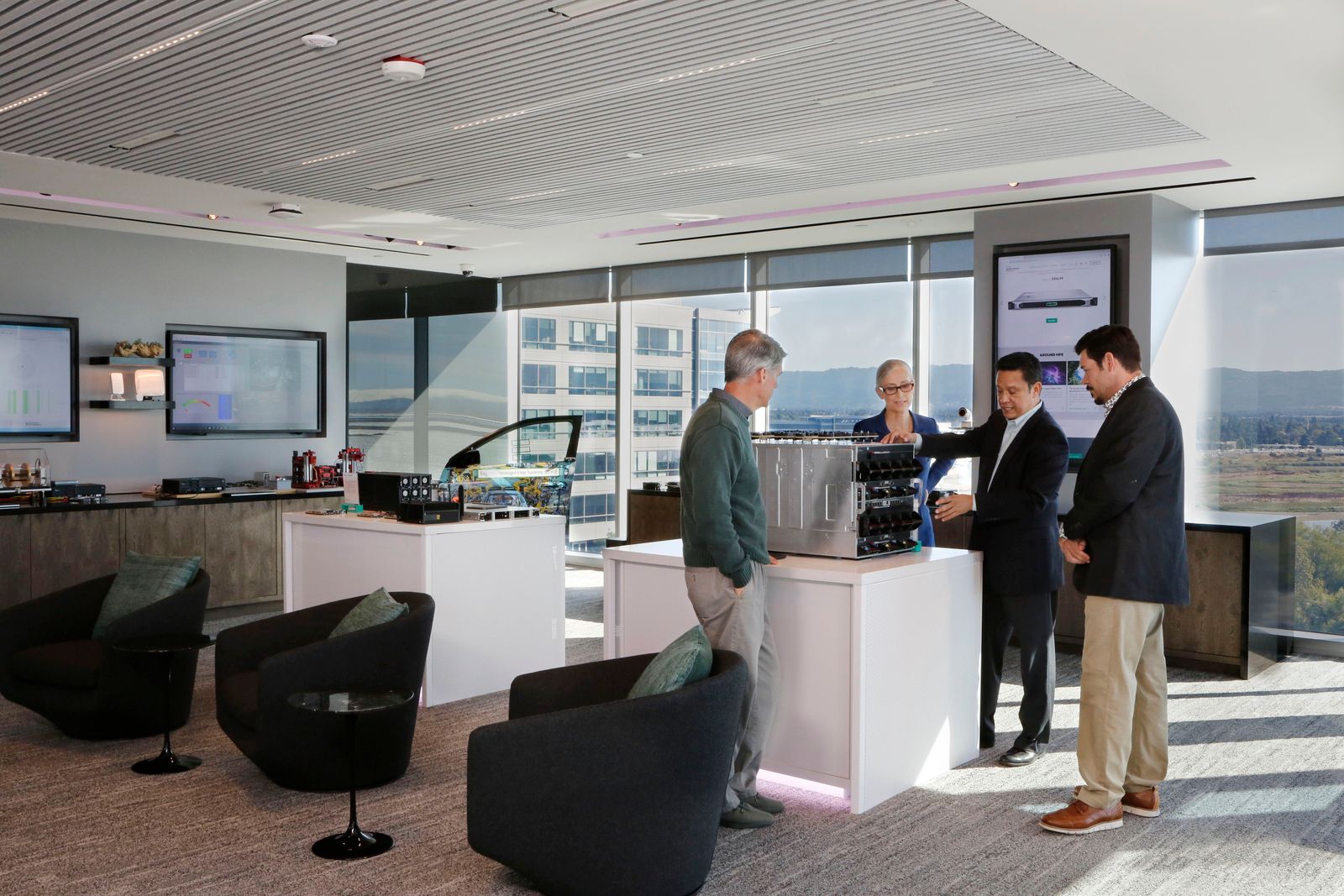 The demand on digital services Globally and in GCC is growing and generating new microeconomics trends that effects every area of our way we live and work. Public and private sectors are working very hard to advance themselves in a race with growing demand from the new generation of consumers. The challenge of becoming the next disruptor internally or externally is on every organization agenda with affordable cost. The Kingdome of Saudi Arabia and the GCC countries are pushing beyond the boundaries not only with the unique advancement on government e-services but also the giga projects. All that is driving a massive growth in demand and high need for constant supply of digital assets to align with the pressure, which increase the possible opportunities on IT and digitalization resources to more than 250$ Bn. However due of the Covid 19 effect and the uncertainty of some business aspects companies and entities are working hard to find a balance between keeping their assets or investing toward new digital tools and equipment to allow them stay course of their plans and continue being relevant to the market and to the customers is putting them in a tough situation. Yet with every problem there is a solution. for years companies and organizations started to investigate optimizing their IT assets and operations in many ways starting with outsourcing the commodity services, the operations and even moving to the internet computing model that is known today as the public cloud computing. These moves where relevant in many ways at certain point of time and with a very specific business case as it introduces new challenges related to ownership, security, regulations, and the application requirement and goals might not be fulfilled with the offered public cloud services and with the increased price on the proposed services from resources point of view and from professional services perspective.
Although cloud computing can help IT organisations in GCC countries to deploy faster and reduce data centre infrastructure, there are factors like performance, security and data jurisdictional to reconcile. One of the main factors limiting cloud uptake are applications deemed too critical to go into the cloud and a location beyond direct control, because the impact of data compromise is too high. The question right now is how much can IT organisations put into cloud? To answer, consider an organisation's tolerance to change. Infrastructure-as-a-Service is more invasive than Software-as-a-Service and requires a more complex hybrid cloud architecture, and more collaboration between the service provider and the in-house IT organisation. With cloud computing IT organisation also need to be prepared to have a shared security model and additional network bandwidth to reduce latency and maximize performance.
Being a leader on many areas HPE is known also with its innovation and creativity when it come to find the right answer for implementing a Hybrid cloud Strategy. This is because Not everything belongs in a public cloud, which is why so many forward-thinking companies are choosing a hybrid mixture of cloud services. Hybrid clouds offer the benefits of both public and private clouds and take advantage of existing architecture in a data centre. The hybrid approach allows applications and components to interoperate across boundaries (e.g. cloud versus on‐premises), between cloud instances, and even between architectures (e.g. traditional versus modern digital).
In 2006 HPE/HP was ahead of everyone projecting a Hybrid Cloud solution for a problem that expected to come it was called - Pay-As-You-Go- Utility Ready Storage, Utility Ready Computing, and Infrastructure as a Service (IaaS) programs to align costs to compute utilization. Since then, HPE invests millions of dollars in this model to fulfill as much as customer needs and expectations from such model which is known today as GreenLake a true cloud that can set on a customer preferred location or HPE service provider partner ecosystem.
GreenLake consumption-based model enables enterprises to get state-of-the-art data centre products without the costs and complexities that come with a traditional approach to deploying infrastructure. At the same time, IT maintains control over the systems and environment, while benefitting from HPE's ongoing monitoring, maintenance, and support. Scaling systems is also easier and faster, leading to greater agility. Not only do these features help simplify IT operations, but they free up IT personnel for other endeavours as well.
More recently, HPE launched GreenLake Central, an integrated management control plane that offers customers a unified view across IT operations, including private and public clouds and edge environments. GreenLake Central provides a self-service portal for monitoring usage, cost, security, compliance, performance and other metrics. The portal also enables developers and business units to find and use the services they need when they need them. GreenLake and the consumption-based model
With GreenLake, HPE offers a number of infrastructure packages to support different types of workloads. For example, the virtualization package provides options for implementing a GreenLake solution that runs virtualized applications, and the composable package offers options for implementing a software-driven composable infrastructure. HPE also provides packages for several other types of workloads, including storage, backup, database management, big data, private cloud and high-performance computing. In addition to the hardware and software, GreenLake solutions come with professional and operational services from HPE Pointnext, a team of experts who help implement, manage and support each GreenLake offering. Pointnext provides an end-to-end portfolio of services that includes monitoring, administering and optimizing each system. These services represent an important differentiator between GreenLake and a basic leasing program, which simply rents out hardware equipment
When taken together, these benefits can potentially reduce the costs associated with deploying and maintaining IT infrastructure. There are no capital expenditures, IT has fewer operations to carry out, customers pay for only the services they use and systems are easier to scale -- without having to overprovision them. As good as all this sounds, however, you can't assume that a consumption-based program will result in a lower TCO. Even under the best circumstances, those subscription fees add up, and paying them long-term can get quite pricey.
With GreenLake, unlike traditional infrastructure, users don't have anything to show for their investment when you no longer need the equipment. HPE still owns all the hardware. Organizations can't sell the servers or use them for trade-in. In addition, they're still reliant on HPE to deliver the services it promises. Not only does this mean abiding by its schedule, it means they can also access your systems, which might not be optimal in a highly secure environment.
That's not to say organizations should avoid the consumption-based model. It does mean they need to carefully analyse a program like GreenLake to get a true TCO and ensure it will accommodate their requirements over the long term.
GreenLake is now HPS's fastest-growing business, with over $2.8 billion in total contract value and over 600 customers. As demand for service-based IT products continues to increase, so, too, will consumption-based options, which could revolutionize the datacentre as we know it. Although as-a-service infrastructure still represents only a small portion of the overall market, the benefits of a consumption-based model are too great to ignore, especially when applied to consolidated platforms such as HPE's SimpliVity hyper-converged infrastructure or Synergy composable infrastructure, both offered through the GreenLake program as fully managed solutions.
IT teams are turning to hyper-converged and composable infrastructures to meet the demands of their modern and complex workloads, for the same reason they often turn to the cloud. For many, the ability to acquire these types of IT infrastructure products through consumption-based programs might be just the incentive they need to modernize their data centres -- without the capital outlays they've had to face in the past.
Smaller businesses can also benefit from the consumption-based model, as they often don't have the resources to do it all themselves. Regardless of an organization's size, however, infrastructure as a service has the potential to help move just about any organization into the future.
Visit HPE GreenLake site for information
---

Saleh Al-Nemer
Distinguished technologist and CTO
HPE UKIMESA OFFICE of the CTOs
Hewlett Packard Enterprise
twitter.com/hpe
linkedin.com/company/hewlett-packard-enterprise
hpe.com/sa

Find out about the latest live broadcasts and on-demand webinars
Read more

Visit this forum and get the schedules for online Expert Days where you can talk to HPE product experts, R&D and support team members and get answers...
Read more
View all
© Copyright 2022 Hewlett Packard Enterprise Development LP