>

>

>

Are you ready to capitalize on the wave of next-ge...
Forums

Blogs

Information

English

Are you ready to capitalize on the wave of next-generation wearables?
A wave of next-generation wearables is just starting to crest. To capitalize, you'll need to interconnect devices and identities in new ways.
When the first big-name smartwatches came out in late 2014/early 2015, they followed a now-familiar trajectory.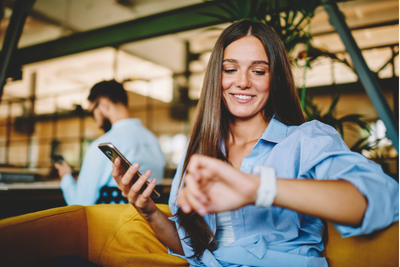 First came irrational exuberance, as the market hype machine predicted they would utterly transform the consumer electronics and fashion industries. Next came the inevitable backlash, as the first Android Wear and Apple Watch devices failed to live up to unrealistic expectations. Finally, the market settled into the state it's enjoyed for the last few years: steady growth and evolution, as more manufacturers launch new connected wearables, and more consumers buy them.
Expecting smartwatches to take over the world overnight was never likely to happen. With the sixth anniversary of the first Apple Watch, however, the market for connected wearables has grown quite strong, and it's about to get a lot stronger. The best way to take advantage of this trend: make sure you have the capabilities in place to handle more complex device interconnectivity models, and to link multiple devices to a single subscriber identity.
A market hitting its stride
If you stopped paying attention in the 20-teens, you might be under the impression that adoption of smartwatches and other connected wearables has been mostly disappointing. You need only look at the numbers to realize that's simply not the case.
According to the latest research from International Data Corporation (IDC), global shipments of connected wearables grew by almost 30% during the first quarter of 2020, reaching 72.6 million devices shipped. The biggest brands—Apple, Samsung, Xiaomi, Huawei—are seeing year-over-year growth of more than 62%, on average.
Even in the midst of major supply chain disruptions from COVID-19, IDC still expects the global market to reach 396 million units by the end of this year—an increase of 14.5% over 2019. Looking ahead, IDC expects the total volume of connected wearables shipped to surpass 637 million units by 2024.
Far from showing sluggish growth, connected wearables continue to see major investment from OEMs and keen interest from consumers. This means communication service providers (CSPs) should be preparing now for a big influx of new cellular-enabled smartwatches and wearables in the coming months.
More devices, more choices
Much like in the early days of tablets, the initial market for connected wearables basically broke down along the lines of Apple and then everyone else. As the IDC report shows, however, several other players are growing just as quickly. For smartwatches in particular, consumers can now choose from multiple OS platforms (Apple watchOS, Samsung's Android-based Tizen, Wear OS by Google), and devices from a large and growing number of OEMs.

This diversity underscores an increasingly dynamic market, with space for many more products at many different price points. On one end, for example, connected wearables like Fitbit keep getting more sophisticated, blurring the lines between fitness tracker and smartwatch. At the other end, some of the world's premier fashion and watchmaker brands continue to introduce high-end luxury wearables. Montblanc, for example, just launched the Summit 2+ smartwatch, which retails for over $1,000.
It's not just the devices getting more diverse. All sorts of new services—even new businesses—are evolving to take advantage of the connected wearable model. According to IDC, "Apple's recently announced Fitness+, Amazon's new Halo, and Fitbit's Fitbit Premium connect users with health and fitness content (i.e., guided workouts, coaching, and diet advice) while incorporating data from their wearable device. Several other companies are taking a different route, showing enterprise customers how to keep their employees physically distant and detect early signs of potential illness. These services and others to come will increase the demand for wearables."
Wear OS gets a makeover
Montblanc's Summit 2+ isn't notable just for its high-end style; it also represents a major advance for Google's Wear OS platform. The smartwatch can connect via LTE — and —i it's the first Wear OS device that uses the eSIM activation and management feature of the Wear OS companion app to set up a shared phone number with a subscriber's existing account.
Previously, the only way to use an Android-based smartwatch away from Wi-Fi was via tethering it to a smartphone, or buying a device with built-in cellular connectivity. Even in the latter scenario, the user experience was not ideal. You basically had to treat your smartwatch like an extra phone on your account—including using a separate phone number to receive calls or SMS texts on your watch. Now, thanks to the new capabilities in the Wear OS companion app, Android-based smartwatches can act as a seamless extension of your wireless plan, sharing the same number as your phone.
This is a big deal, as the ability to link multiple subscriber devices in this way allows for new kinds of interconnected device experiences—easy-to-add companion devices, the ability to set up a device for someone else on your own account (such as giving a new smartwatch to an elderly family member or a school-age child), and much more. This kind of multi-device connectivity can fuel a new generation of apps, business models, and subscriber experiences. Provided, that is, if CSPs can enable these more sophisticated setup and interconnectivity models, which require far more complex handling than just activating a phone.
Get ready now
Connected wearables have become one of the most exciting success stories in the current marketplace—and a major opportunity for CSPs to bring new subscriptions and cellular-enabled devices into the fold. If you're going to capitalize though, you need to have the right tools in place. That includes the ability to link multiple devices to a single subscriber identity, and to make onboarding those new devices as easy as possible for customers.
The latest GSMA TS43 standard provides a standard device interface which enables device OEMs to set up a shared number with On Device Service Activation and allow subscribers to activate compatible wearables right from the device. Some CSPs may find themselves scrambling to add that self-service activation capability. If you're using the HPE Device Entitlement Gateway (DEG), you already have it.
As the industry leader in onboarding and entitlement for connected wearables, HPE is helping CSPs around the world enable exciting new multi-device interconnectivity models for their customers. At the same time, we're ensuring that operators can use DEG to enable simple, seamless orchestration of on-device service activation. In fact, HPE chairs the GSMA committee that wrote the TS43 specification.
Looking ahead, you can expect to see more connected wearables hitting the market in the coming months, and more of your customers looking to put the power of the Internet right on their wrists. Let HPE help you make the most of the opportunity.
To learn more, visit: https://www.hpe.com/us/en/solutions/digital-communications-services.html
---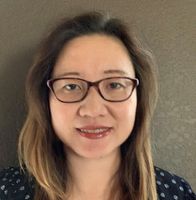 Sharon Lim
Meet new HPE Blogger Sharon Lim.
Sharon is the Digital Identity Business Leader in the HPE CMS organization. She is responsible for the entitlement, authentication, and e/SIM management products that ensure a seamless user experience for those with multiple interconnected devices in LTE and 5G networks. She is currently working on expanding her portfolio to address additional devices (BYOD and industry specific devices) in the enterprise and 5G market.
Telco Industry Marketing
Hewlett Packard Enterprise
twitter.com/HPE_Telco
linkedin.com/company/hewlett-packard-enterprise
hpe.com/solutions

Find out about the latest live broadcasts and on-demand webinars
Read more

Visit this forum and get the schedules for online Expert Days where you can talk to HPE product experts, R&D and support team members and get answers...
Read more
View all
© Copyright 2022 Hewlett Packard Enterprise Development LP