>

>

>

Fight fraud with precision and security using HPE ...
Forums

Blogs

Information

English

Fight fraud with precision and security using HPE Swarm Learning
HPE Swarm Learning is transforming the war on fraud. Learn how HPE and AMD help firms leverage this breakthrough technology to accelerate analytics and preserve privacy, making real time fraud detection a reality.
Fraud is one of the greatest challenges facing the financial services industry
Today, a new breed of analytics has emerged that enhances fraud detection and preserves privacy delivering real-time insights to predict and even prevent these costly attacks. HPE Swarm Learning is transforming the war on fraud, it is the industry's first privacy preserving, decentralized machine learning solution. 1 Its innovative approach is designed to keep financial data safe while providing broader access to information that improves decision-making and makes real-time fraud detection a reality.
Fraud infiltration has increased by 85% in the past year. This startling trend has urged many organizations to invest in data analytics techniques powered by artificial intelligence (AI) and machine learning (ML) to combat a rising number of security
threats. AI/ML enables firms to rapidly analyze vast amounts of data to uncover problems and anomalies instantly. These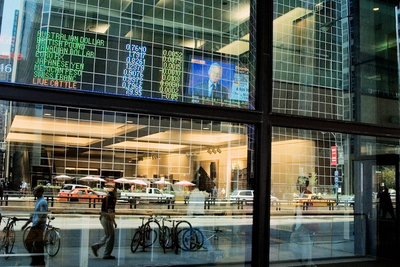 capabilities make it possible to help predict and potentially stop fraud attempts before they have a catastrophic effect on financial services, data, and profits. The quicker data can be utilized, the quicker firms can act. HPE Swarm learning is now a vital part of this strategy, bringing extreme accuracy to fraud detection while preserving privacy.
Drawing its inspiration from biology, swarm learning is a decentralized ML solution that leverages information from disparate locations, data centers, and clouds to gain deeper intelligence faster. With the proven security of blockchain, firms can harness the value of distributed data by sharing only insights, not data. This method is fundamentally more secure than moving raw data between locations. It eliminates the need to transfer data by transferring the learnings across geographies to train AI and ML models. Both model training and inferencing with trained models occur at the edge, where prompt data-driven decisions are critical to fight fraud.
Of course, financial organizations do not want to share their confidential data with competitors. However, each organization can benefit from collecting and redistributing its learnings. HPE Swarm Learning is a decentralized machine learning solution that gives models access to the larger sets of data without violating privacy and ownership rules, enabling better business decisions through more accurate models. Using swarm learning techniques, an investment firm in Hong Kong can share fraud insights with a firm in New York that is experiencing a different kind of fraud. The shared learnings enable both organizations and all their branch locations to train better models capable of delivering highly accurate results for a broad range of fraud use cases, all while protecting sensitive customer data.
AI solutions for a secure and successful future
The rise of swarm learning is a critical opportunity for firms to gain better visibility and control over their operations. To cultivate this technique, financial services organizations are investing in a technology environment that can help them gain faster insights and protect their most important assets.
HPE and AMD are preparing financial organizations to better defend against fraud. Through ongoing innovation, we are pioneering a new standard for data security in the financial services industry. Our goal is to create a deterministic environment that helps firms get closer to achieving zero breaches and zero lag. To do this, we deliver exceptional security features and processing power at scale, so firms can reduce the cost of fraud and maximize profits.
Our AI Analytics for Fraud Detection solution is designed to reduce vulnerability and help mitigate costly attacks on financial data. The solution is built on robust HPE servers and the latest AMD EPYC™ CPUs to deliver unmatched security, performance, power, and scale. These solutions are purpose-built to accelerate AI and data analytics for monitoring, predicting, and preventing fraud before it takes place. The HPE ProLiant Gen10 Plus portfolio features the world's most secure industry standard servers, backed by the Silicon Root of Trust. Silicon Root of Trust technology from HPE creates a unique digital fingerprint in the silicon that prevents the system from booting with compromised firmware. For additional security, AMD Infinity Guard technology helps to ensure the integrity of financial data while enabling exceptional processing performance to support AI. Also combined with graph analytics software from TigerGraph and Xilinx accelerator cards, this comprehensive environment can ramp up performance and raise the accuracy of fraud signals to overcome today's security threats and prepare for tomorrow's challenges.
The fraud detection solution combines HPE Swarm Learning with data analytics to enhance fraud detection in extraordinary ways:
Enabling smarter ML – HPE Swarm Learning increases the accuracy and reduces biases in your models enabling smarter ML for precision attacks on fraud. Firms can develop deep insights from vast quantities of financial data without violating data privacy rules and input their findings into AI/ML models for improved fraud detection.
Saving money and resources – Improve efficiency of your AI infrastructure with a decentralized model training architecture saving data movement and data duplication costs. Maximize usage of your compute resources by efficiently selecting model coordinator based on resource usage.​
Increasing collaboration – HPE Swarm Learning preserves privacy, providing more opportunities for collaboration across organizational boundaries. Shared learnings provide deeper insights on diverse types of fraud that have a major impact on capital markets, including insider trading, money laundering, cyberattacks, ransomware, and malware.
HPE and AMD can help you gain intelligence faster with solutions that are purpose-built for real time fraud detection. Are you ready to transform? Contact us to learn how HPE Swarm Learning can prepare you for a successful future.
Read the press release: Hewlett Packard Enterprise Ushers in Next Era in AI Innovation with Swarm Learning Solution Built for the Edge and Distributed Sites
1An analysis as of April 13, 2022 of competing offerings that claim privacy preservation found that they use a federated architecture reliant on a central server and do not utilize blockchain
---
Insights Experts
Hewlett Packard Enterprise
twitter.com/HPE_AI
linkedin.com/showcase/hpe-ai/
hpe.com/us/en/solutions/artificial-intelligence.html

Find out about the latest live broadcasts and on-demand webinars
Read more

Visit this forum and get the schedules for online Expert Days where you can talk to HPE product experts, R&D and support team members and get answers...
Read more
View all
© Copyright 2022 Hewlett Packard Enterprise Development LP