>

>

>

How HPE and NVIDIA are powering smarter retail wit...
Forums

Blogs

Information

English

How HPE and NVIDIA are powering smarter retail with AI
Learn what HPE and NVIDIA are doing to power Intelligent Video Analytics applications for smarter retail.
By Manoj Suvarna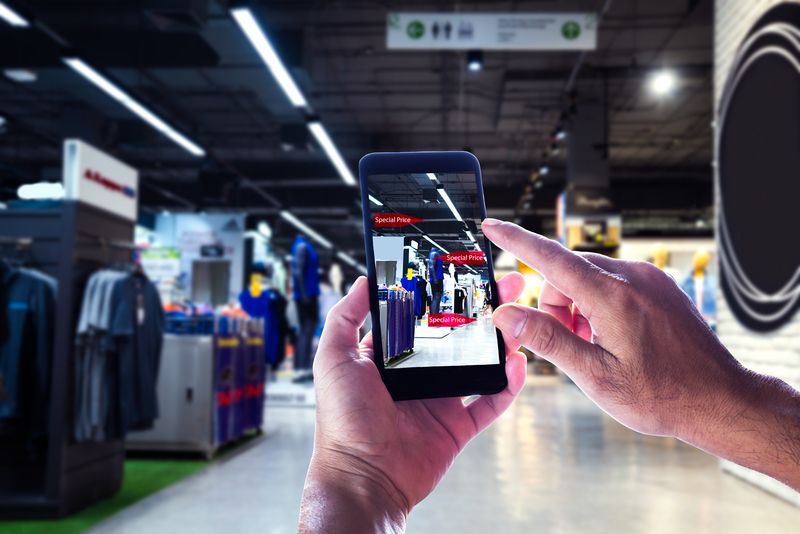 Whether it's testing new shopping experiences, ensuring public safety, providing security, or understanding buyer behavior, retailers leverage video in their store locations to gain the same insights that they have via online consumer engagement—and to improve the consumer experience and increase profitability. According to Allied Market Research, the retail sector in 2019 was the largest user of video analytics and will continue to be the largest user through 2027.
Intelligent video analytics (IVA) using deep learning to analyze live video feeds will continue to expand within retail as the industry looks for new ways to drive margins and competitive advantage. Applications targeting one use case that's leading the way is in the area of loss prevention, focused on shrinkage reduction. Shrinkage—the loss of inventory due to theft, fraud, errors, and damage—was estimated to reach $77 billion in the U.S. & Europe in 2019. On average, a typical retailer loses 1.4–2% of its sales to shrinkage. And in an industry where the average profit margin is 2%, this is material to retailers' bottom line.
Other examples of where retailers are leveraging IVA include analyzing camera feeds to alert staff in real-time of any product stock-out so that the shelves can be restocked quickly. IVA also helps retailers understand shoppers' interactions to optimize merchandising, flow patterns in aisles and checkout lanes, promotional material and sale item placement, and so on. The ongoing development of smart retail solutions leveraging artificial intelligence gives retailers a critical advantage by delivering vital store and customer data from the edge. According to a recent estimate by Accenture, AI has the potential to create $2.2 trillion worth of value in retail and wholesale sectors by 2035 by driving growth and profitability.
Capitalizing on IVA's promise requires the right in-store and backend infrastructure for deep learning development and deployment. The right infrastructure must be performant, secure, manageable, affordable, and simultaneously support many in-store applications. One of the critical considerations for an IVA rollout is selecting the right hardware and software best suited for the workloads and geographic location. HPE's edge-to-core compute solutions, incorporating NVIDIA's market-leading GPU accelerators, provide the infrastructure required for compute-intensive and data-heavy IVA workloads.
HPE and NVIDIA are working closely with innovative independent software vendors (ISVs) to reinvent the retail industry.
Our combined hardware and software capabilities create highly advanced solutions that couple the performance, security, and reliability of HPE servers with the optimized NVIDIA EGX software stack for peak speed and flexibility.
HPE's retail solutions feature the industry-leading HPE ProLiant DL380 Gen10, or HPE Edgeline EL4000 Converged Edge Systems for in-store deployments. Both platforms deliver the highest performance levels, reliability, security, serviceability, and availability in a dense form factor. With NVIDIA GPU acceleration, these systems can analyze video data as events occur in real-time, enabling retailers to extract and operationalize rapid insights. The combination of HPE ProLiant or Edgeline servers with the NVIDIA EGX AI platform and NVIDIA GPUs provides dynamic support for retail IVA applications.
Beyond the edge, capitalizing on the full promise of AI and deep learning requires purpose-built systems capable of supporting all AI development phases, including data preparation, model development, model training, and model validation. The HPE Apollo 6500 Gen10 System provides superior performance for developing and training the advanced AI models used for the end-to-end IVA.
HPE and NVIDIA help you meet evolving retail industry demands for precision and performance with the industry's broadest range of computing solutions and AI leadership. HPE's full range of servers, in conjunction with NVIDIA's GPU computing and GPU-optimized software offerings, ensure peak performance, efficiency, and flexibility for AI. Additionally, with a comprehensive portfolio of operational, advisory, and professional services and a vibrant ecosystem of partners versed in the retail industry, we are dedicated to our customers' success.
---
Meet Manoj Suvarna
Manoj is a product leader for HPE's High Performance Computing (HPC) & Artificial Intelligence (AI) portfolio within Hybrid IT in North America. In this role, his responsibilities span across product P&L, competitive positioning, marketing, sales & channels enablement, and go-to-market activities.
Previously, Manoj was Director Product Management for the Big Data portfolio and part of the Global Business Unit and Region. With over 20 years of experience in the tech industry, Manoj has held positions in portfolio management, product marketing, market research, and business strategy across software, servers, storage, and commercial notebooks.

Insights Experts
Hewlett Packard Enterprise
twitter.com/HPE_AI
linkedin.com/company/hewlett-packard-enterprise
hpe.com/us/en/solutions/artificial-intelligence.html
Starting June 22

THE FUTURE IS EDGE TO CLOUD Prepare for the next wave of digital transformation. Join our global virtual event. June 22 – 24
Read more

Find out about the latest live broadcasts and on-demand webinars
Read more
View all
© Copyright 2021 Hewlett Packard Enterprise Development LP