>

>

>

Prepare for broadcast core network and 5G converge...
Forums

Blogs

Information

English

Prepare for broadcast core network and 5G convergence from core to edge
The simultaneous transformation of the cellular industry to 5G and the broadcast industry to ATSC 3.0 represents the largest cumulative wave of change to affect content transmittal since the emergence of the commercial internet.
The broadcast industry is headed for a pivotal juncture: the simultaneous transformation of the cellular industry to 5G, and the broadcast industry to ATSC 3.0. These two disruptive technologies represent the largest cumulative wave of change to affect content transmittal since the emergence of the commercial internet. Nominally independent, these technologies will now, in fact, be highly interlinked.
With this coming convergence, content providers will have a multitude of ways—spanning broadcast, multicast and unicast and distributed as linear channels, asynchronous over-the-top (OTT), or even pay-to-watch—to distribute their digital assets to consumers. Naturally, these providers will all seek the lowest cost method to get their assets to consumers.
Other content distributors will also want efficient, effective ways to transmit data to a mass audience: non-traditional "customers" such as embedded software providers, connected device manufacturers, and "autonomous everything" services will now span into the same wireless distribution pathways normally found in broadcast networks. As just one example among the many emerging use cases, the breadth and depth of connectivity to receive 4K and 8K will coexist with the latest patch to your connected car's driving software.
New opportunities and challenges for broadcast providers
In all these scenarios, the defined battleground for broadcast providers will center on how each manages the cost of transmission vs. revenue uplift potentials from localization and advertising opportunities. In addition, providing services for purchase by other broadcasters and/or content providers will further determine the competitive playing field. As broadcast providers, you'll need to reposition your go-to-market strategies and revenue models to meet these challenges. The winning providers will be those who can best balance delivering costly data to consumers (both human and machine) for the lowest cost, at the highest ancillary revenue uplift.
Navigating this transformation will be treacherous, as rival distribution pathways fight to provide the lowest-cost last mile. Personalizing and adapting local and regional content will create new revenue opportunities. But these opportunities will come at the cost of network and security complexities the broadcast industry has never faced before.
The ATSC 3.0 success story will be bookended by providers who create new revenue streams from broadcast, while simultaneously engineering as though they were telecommunications companies.
"The broadcast industry now stands at a threshold of unexplored new business models. This pivot is coinciding with the very type of cultural change and technological adaptation that ATSC 3.0 exemplifies. We must present ourselves as an important part of the telecom equation, and a broadcast core is an essential requirement to play in the 5G future. Our wireless broadcast IP platform adds a new dimension to an otherwise unicast-only IP connected world."
Mark Aitken
Senior Vice President, Advanced Technology
Sinclair Broadcast Group
HPE paves the way to benefit from broadcast core network and 5G convergence
As a leader in the technologies and standards shaping the future of the media and entertainment industry, HPE is at the forefront of this market opportunity. Today HPE helps broadcast providers prepare to take advantage of this new convergence across multiple fronts: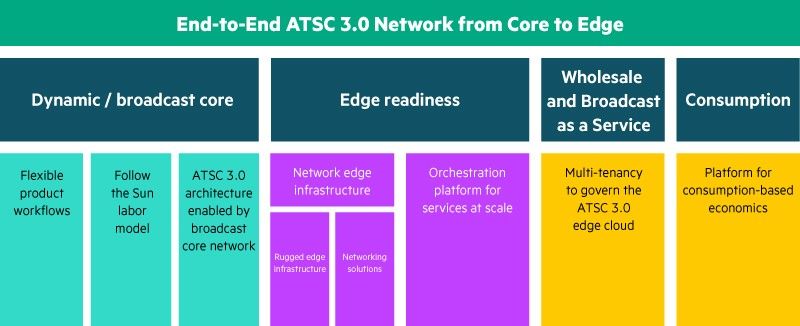 The dynamic content core. To fully capitalize on a new broadcast content marketplace, broadcasters will need a far more flexible production workflow to bring increasingly localized and personalized content and advertising to their consumers. This content will be delivered over a combination of broadcast and 5G/IP services.

HPE has invested in developing an open solution to enable that dynamic workflow while also supporting the follow-the-sun labor models necessary to keep this environment cost effective.

Broadcast core. To efficiently deliver a content payload to the ATSC 3.0 client, broadcasters will require a broadcast core, a collection of functions responsible for scaling ATSC 3.0 from local station transmission into a nation-wide network. Through a mesh of antennas, the broadcast core harmonizes services across multiple networks. The broadcast core is vital to enable new use cases—especially datacasting.

Because of the importance of the broadcast core, the ATSC 3.0 standard community has formed a dedicated working group, Planning Team 8 – Core Network Technologies for Broadcast (PT-8). PT-8 will study the core network technologies available in the field and define all functions necessary to a broadcast core. HPE is a member of the ATSC standards body, and provides leadership in the PT-8 working group.

Edge readiness. To maximize the potential of an ATSC 3.0 multicast edge, broadcasters and multicasters will need a new, high-performing, and resilient network edge infrastructure. This will need to be a "cloud-enabled" environment to house not only traditional playout assets, but also multicast distribution nodes, ad service nodes, content delivery nodes, and tenancy zones for multicast customers. This will power the distribution of customers' digital assets, traversing from ingest to consumption via efficient, cost effective SD-WAN technologies that provide reliable, secure transit for content delivery.

HPE has pioneered the ruggedized edge infrastructure that can serve as the standard deployment unit for edge locations for both 5G base stations as well as ATSC 3.0 environments. HPE also provides a portfolio of market-leading networking solutions that handle the multitude of connectivity scenarios that will be needed.
For 5G providers, HPE also has an orchestration platform that can deliver services at scale to distributed edge locations (spanning both media and network functions) into a common, end-to-end service chain. This allows the broadcast to deploy, tear down, and re-deploy new channels or multicast nodes or tenant spaces at the edge at scale.

Wholesale and broadcast-as-a-service. A key component of monetizing the ATSC 3.0 marketplace lies not in just providing service for yourself, but in providing a wholesale service to be consumed by other broadcasters and/or content providers.

HPE is working to provide the multi-tenancy capabilities to govern ATSC 3.0 edge clouds by which these wholesale relationships can be initiated and turned into broadcast- or multicast-ready deployments.

Consumption: The economics of the ATSC 3.0 transformation require far-flung deployments of edge infrastructure close to transmission sites to minimize jitter and transport cost overhead. The many workloads that find a home at the ATSC 3.0 edge can create a high-risk business case for "build it and they will come" productization models.

The HPE GreenLake platform de-risks the edge by bringing consumption economics to ATSC 3.0 providers. The platform's consumption-based model enables you to bring in cash-flow from new broadcast or multicast use cases, keeping your business in the positive relative to the infrastructure and software you invest in to support these new demands.
We'll expand on these fronts in coming discussions. In the meantime, you can contact HPE's telecom digital services creation experts to learn more about how HPE helps broadcast providers prepare to navigate the opportunities of the coming convergence.
Meet the HPE Telco Experts!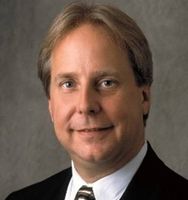 Paul BurkePaul Burke is Chief Solution Architect, Communication Media Solutions (CMS) Americas for HPE, focused on 5G authentication solutions, as well as the intersection and orchestration of broadband/cable, wireless, and ATSC. He holds a BS degree in Electrical Engineering from the University of Massachusetts, and is a respected patent holder and author in the telco industry.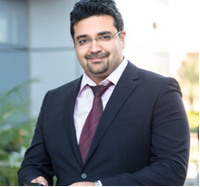 Ali DernaikaAli Dernaika is a solution architect in digital video services for the HPE Americas region since 2016. He holds a Master's degree in telecommunications from Lebanese University. Ali has worked in several major telecom companies and service providers with responsibility for TV service architecture and deployment; currently he's focused on digital transformation to media clouds.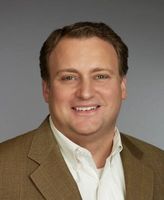 James RobertsonJames Robertson is Vice President of the HPE/Aruba Networks Industry Executive Group, a small team of visionary industry experts recognized for their deep technical leadership and business excellence. He previously spent over 20 years in the Media & Broadcast industry holding roles from Operations to Executive Management. He holds a BSc and MS in Computer Science with specializations in networking, security and artificial intelligence. He is a regular presenter at industry events, and contributor to numerous industry publications.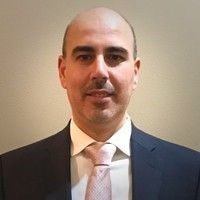 Atheer SabtiAtheer Sabti is a Global Video Solution Architect at HPE with over 20 years of experience in the technology and media industry with a working experience and background in broadcasting and telecom domains. He participates in and contributes to achieve business growth and expansion by means of developing and researching solutions that address the business goals, demands, and opportunities of our telco clients.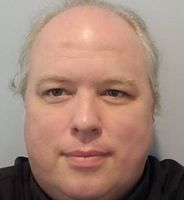 Sean P SullivanSean P Sullivan is an HPE North America strategy director in communications, media and entertainment, and has been with HPE since 2011. He has over 20 years' experience in the telco and media industries, currently focusing on edge cloud connectivity via 5G/FWA and ATSC 3, extending into WiFi, MEC and uCPE. He holds degrees from Florida State University and the Ohio State University.
Telco Industry Marketing
Hewlett Packard Enterprise
twitter.com/HPE_Telco
linkedin.com/company/hewlett-packard-enterprise
hpe.com/solutions

Find out about the latest live broadcasts and on-demand webinars
Read more

Visit this forum and get the schedules for online Expert Days where you can talk to HPE product experts, R&D and support team members and get answers...
Read more
View all
© Copyright 2022 Hewlett Packard Enterprise Development LP