>

>

>

What is cloud RAN, and why is it a big deal?
Forums

Blogs

Information

English

What is cloud RAN, and why is it a big deal?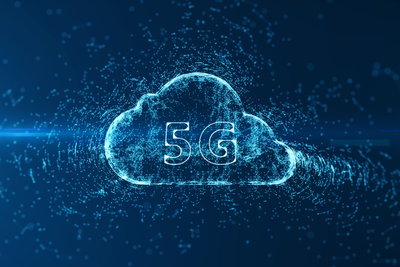 Recently announced -- HPE ProLiant in Ericsson Cloud RAN
Ericsson, a long-standing partner of Hewlett Packard Enterprise (HPE), recently announced a 5G Cloud RAN (radio access network) solution. HPE ProLiant servers will be a key element of the open cloud infrastructure Ericsson is building for the 5G market. HPE RAN-optimized compute platforms provide exceptional performance and density in a small form factor and are ideal in addressing Ericsson Cloud RAN requirements.
What is Cloud RAN?
Cloud RAN is an emerging deployment option for communications service providers (CSPs) seeking increased flexibility, faster delivery of innovative services, and greater scalability in radio access networks.
Communication service providers have traditionally deployed radio access networks using specialized base station appliances located at or near cell phone towers. Logically, base stations sit between the radio head at the top of the tower and the core network housed in regional data centers. The function of the base station is to convert radio data into transportable packets while coordinating the operation of the radio head with nearby cells.
However, 5G RAN architecture is moving away from appliance-based equipment. Progressive communication service providers are viewing 5G RAN as a cloud computing application, capable of hosting new and differentiated services they are uniquely positioned to deliver. These operators are deploying 5G RAN as a web-scale, cloud-native application, widely distributed across tens of thousands of far edge data centers. As CSPs transform, they are significantly disrupting the telco infrastructure supply chain.
Why Cloud RAN?
High frequency spectrum, reduced latency requirements, massive MIMO (Multiple-Input Multiple-Output) technology, and increasing radio density are leading to the development of 5G radio access networks that are significantly more complex and dynamic than the previous 4G/LTE generation. This complexity requires exponentially more compute capacity and improved software agility. As a result, network equipment providers are moving to cloud-native architectures where rapidly evolving RAN software can be efficiently deployed. This fundamental shift in RAN architecture will enable communication service providers to bring differentiated services to the market while efficiently expanding capacity and coverage as new spectrum is deployed.
Why HPE ProLiant?
HPE anticipated the need for infrastructure that is optimized to host cloud native 5G RAN workloads at the far edge, taking innovative steps to evolve RAN infrastructure solutions based on HPE ProLiant technology. Building on market expertise gained from hosting virtualized network functions in telco core networks, HPE integrated workload accelerators, telco-specific networking, and a RAN-optimized form factor to create a compute platform ideally suited to hosting cloud RAN functions at the far edge of the telco network. This solution inherits all the technical advantages of the venerable HPE ProLiant family of servers, giving Ericsson a solid foundation for their Cloud RAN products.
Neil MacDonald, SVP/Compute at HPE, sums up the news: "Hewlett Packard Enterprise (HPE) welcomes the opportunity and is committed to enabling the deployment of Ericsson Cloud RAN. Our RAN workload-optimized compute platforms, using HPE ProLiant servers, which provide high-performance and high density in small form factor, are ideal to meet Ericsson Cloud RAN needs and will be a key enabler to the open cloud infrastructure Ericsson is building."
To learn more about Open RAN, visit the Open RAN for Telecommunications website.
About the author: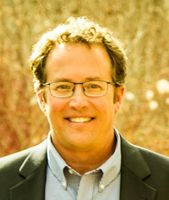 Rod Anliker, Distinguished Technologist / 5G
CIS Telco FSC / Hewlett Packard Enterprise
Rod Anliker is a Distinguished Technologist in the Communications Infrastructure Solutions group. He drives technical strategy for integrating HPE technology into high value solutions for 5G networks. Rod has over 30 years of experience in computer systems design, with a focus on Mobile Networks.
Hewlett Packard Enterprise
twitter.com/HPE_Telco
linkedin.com/company/hewlett-packard-enterprise
hpe.com/solutions
Starting June 22

THE FUTURE IS EDGE TO CLOUD Prepare for the next wave of digital transformation. Join our global virtual event. June 22 – 24
Read more

Find out about the latest live broadcasts and on-demand webinars
Read more
View all
© Copyright 2021 Hewlett Packard Enterprise Development LP