>

>

>

HPE at ISC21: Shining the spotlight on supercomput...
Forums

Blogs

Information

English

HPE at ISC21: Shining the spotlight on supercomputing from exascale to as-a-service
Here's your guide to everything HPE and HPC at ISC21. Plan your agenda to get the most from our virtual booth and ISC-sponsored sessions, learn where to get updates from our HPE partners, and discover additional HPC content on HPE.com and across the web.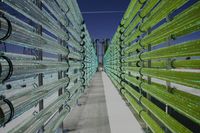 The HPE team is excited about ISC 2021! To help you prepare for this virtual event, here's a preview of our speakers, top topics, and agenda. We hope to see you there.
Meet HPC leaders
Take this opportunity to hear from Justin Hotard, HPE's new Senior VP and General Manager for the HPC and MSC business segment. He'll be covering how insight powers innovation from edge to exascale. Here Justin offers a warm welcome to ISC21 with a quick look at the HPE HPC portfolio we'll be sharing at the event.
Also on hand: Bill Mannel, VP and General Manager for HPC, Pankaj Goyal, VP for AI/HPC & Accelerated Computing, and Nick Dube, Fellow and Chief Technologist for HPC, plus other HPC thought leaders who will participating in numerous panel discussions and interviews. In addition, we're hosting additional webcasts, podcasts, and other digital content rich in content from HPE Software, HPE Labs, and HPE partners.
Learn more about HPE and HPC
In a world where adaptation is happening in real time, we know you need insight and innovation on demand. For ISC 2021, we're talking about how HPE is leading in this next era of computing by:
Delivering HPC as a service through HPE GreenLake combining the power and compliance of on-premises systems, with cloud-like financial flexibility, ease of management, and consumption-based pricing.
Building on the impact of exascale where workloads and data flow fluidly across system architectures and organizations
Redefining data privacy, healthcare research, and solutions with swarm learning
Exploring the synergy between HPC and AI and how shared infrastructure will definitely be a critical component for unifying these discipline
All around the virtual conference—and beyond
Consider this your virtual guide to all things for HPE's in-conference presence at ISC21.
Interview: HPE's take on HPC technologies with Bill Mannel in conversation with John Russell
Get the inside story on HPE's point of view on HPC technologies when John Russell, Senior Editor at HPCwire, interviews Bill Mannel. Interview details here.
Panel discussion: Trends and directions in HPC from HPE, Microsoft Azure, NEC, and T-System
Representatives from HPE, Microsoft Azure, and NEC give their views on current HPC trends and the future direction of the industry. Panel discussion details.
Customer use case: The Pawsey Supercomputing Research Centre
We'll be sharing the story of a real-time data processing environment for radio astronomy at The Pawsey Supercomputing Research Centre (Pawsey). Use case details.
Roadmap session: Innovation powers the HPC and AI Journey
In this HPC and AI portfolio review led by Pankaj Goyal, you'll see how HPE is continuing to push the boundaries of innovation. We'll showcase the latest solution developments in the HPC and AI portfolio, including HPE Cray EX solutions, HPE Apollo, HPE Slingshot, and Cray ClusterStor. Roadmap session details.
Podcast: Catalyst Project showcases Arm
Addison Snell speaks with Simon McIntosh-Smith, Professor of High Performance Computing at the University of Bristol, Mark Parsons, Director of EPCC and Professor of HPC at the University of Edinburgh, and Mark Wilkinson, Professor of Astrophysics and Director of the DIRAC facility at the University Leicester, about the Catalyst UK project and the role of ARM. Listen here.
Webcast replay: Spend less on HPC/AI storage (and more on compute)
Join Uli Plechschmidt of HPE explains to the Reg's Tim Phillips why HPE is advising you to spend less on HPC/AI storage, and more on CPU/GPU compute, and the cunning architectures that means this will not compromise outcomes. Watch here.
Jump into our Twitter chat on @HPE_Cray hosted by HPE and NVIDIA. It all starts on July 1 at 9am PT. Ask the Perlmutter team questions on topics like collaborative science, climate, clean and solar energy, and material science. #AskPerlmutter
There's more!
Explore more and dig deeper on HPC topics with these ISC virtual events:
Exacomms workshop: Sixth international workshop on communication architectures for HPC, big data, deep learning, and clouds at extreme scale
Guidelines for HPC data center monitoring and analytics framework development
The Green500: Trends in energy efficient supercomputing
Large-scale integrated photonics for accelerated communication and computing
Live Q&A: Leveraging silicon photonics in HPC to meet future exascale needs
Make time for some fun: HPC trivia party
Join HPE, Intel, and your supercomputing friends for a fast-paced, interactive hour of fun as teams compete for prizes in multiple rounds of HPC trivia and scavenger hunts. The event will take place from 18:30-19:30 CET / 12:30-1:30pm ET on Tuesday, June 29. Zoom link will be provided to all registrants 48 hours prior. Trivia party details
You're invited to the HPE virtual booth at ISC21. We can't wait to meet you there and engage on all things HPE and HPC—for every data center, now as a service.
---
Brandon Draeger
Hewlett Packard Enterprise
twitter.com/brandondraeger
linkedin.com/showcase/hpe-servers-and-systems/
hpe.com/info/hpc
Starting June 22

THE FUTURE IS EDGE TO CLOUD Prepare for the next wave of digital transformation. Join our global virtual event. June 22 – 24
Read more

Find out about the latest live broadcasts and on-demand webinars
Read more
View all
© Copyright 2021 Hewlett Packard Enterprise Development LP