>

>

>

HPE GreenLake for Block Storage: Transform with cl...
Forums

Blogs

Information

English

HPE GreenLake for Block Storage: Transform with cloud operations and self-service agility
Storage as a service for all: Learn about HPE GreenLake for Block Storage, the new storage as a service that offers self-service and a 100% availability guarantee built in for mission-critical environments.
Today, HPE announces a major advancement in our HPE GreenLake edge-to-cloud platform. HPE GreenLake for Block Storage is the industry's first storage as a service that offers self-service and a 100% availability guarantee built in for mission-critical environments.[1]
Think of HPE GreenLake for Block Storage this way: It's a new cloud data service available through the HPE GreenLake platform[2] that eliminates storage complexity by providing a cloud experience everywhere. This frees up organizations like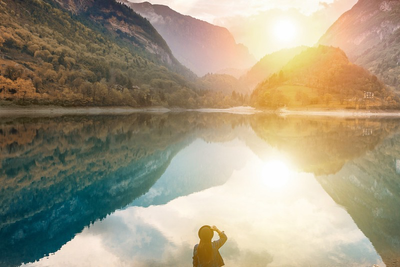 yours to simplify operations and move faster – while maintaining control of your data on premises.
In bringing the self-service cloud operational model to on-prem workloads, HPE GreenLake for Block Storage helps you speed digital transformation via data-first modernization. This means empowering line-of-business (LOB) and application admins to accelerate app deployment by effortlessly self-provisioning storage – instantly and without going to the public cloud. And it enables IT teams both to transform from operator to service provider and to start managing business outcomes instead of infrastructure.
Introducing storage as a service for all
To power data-driven transformation strategies, organizations are rapidly shifting to an everything as a service model. But the ability to unlock agility and drive innovation with storage as a service (STaaS) has been limited to date. And that's because of three challenges associated with current STaaS offerings.
For starters, managed services come at a premium. Customized managed service offerings are the right fit for large-scale customer deployments, but they come at a higher cost. Moreover, most storage as a service offerings – which typically commit to four nines of availability – are not suitable for mission-critical applications that require six nines or even 100% availability. Finally, current STaaS vendors don't deliver self‑service agility. They've introduced pay-as-you-go consumption, which is fine as far as it goes, but you still must deal with a traditional storage management experience, including the need for storage domain expertise around Day 2 operations and beyond.
HPE GreenLake for Block Storage changes the storage as a service game entirely. By bringing self-service and cloud operational agility to data infrastructure – whether on-premises, in a colocation facility, or at an edge location, HPE GreenLake for Block Storage enables your organization to transform faster with storage as a service for all.
How do you experience the power of this storage as a service for all?
By leveraging industry-leading AIOps, HPE GreenLake for Block Storage simplifies Day 2 operations and beyond – making underlying data infrastructure invisible while shifting operations to be app, not infrastructure, centric. Even better, HPE GreenLake for Block Storage guarantees 100% data availability for mission-critical apps, as well as an industry-leading 6x9's for all other workloads, making it the best choice for critical enterprise applications. More than that, your organization can now truly drive your transformation journey with attribute-based ordering and intent-based provisioning, saving operational time and eliminating the need for storage expertise.
Go faster with self-service agility
Unlike the traditional storage management common to other storage-as-a-service options, HPE GreenLake for Block Storage simplifies on-premises storage management across the lifecycle. Have a look at the end-to-end, self-service, AI-driven cloud experience you'll get:
Start fast
Get moving quickly and easily with instant SLA-driven quoting and rapid ordering. Instead of having to select a specific storage system or configuration, you simply choose from these four key service parameters for your desired SLA: availability tier, performance level, reserve capacity, and subscription term. In other words, you select the outcomes you need for your apps, and HPE (or a certified partner) takes care of the rest, delivering and deploying the right data infrastructure to meet your requirements.
The infrastructure is owned by HPE but operated by your team. You leverage the convenience of a flexible subscription to move from an ownership model to an access model. As a result, your IT staff no longer need to worry about time-consuming forecasting, procurement, maintenance, upgrades, and decommissioning activities – and no more complex tech refresh cycles.
Simplify and accelerate provisioning
Next, automate and optimize app deployment with Intent-based Provisioning. This unique service eliminates guesswork and spreadsheets by transforming storage provisioning from a LUN-centric, manual process to an AI-driven, app-centric approach. Just select the storage tier and workload type, specify the capacity and protection policy, and let AI-driven intelligence automatically optimize your SLAs by recommending the best-suited system across your fleet for your new workload.
Gain agility with self-service provisioning
Intent-based Provisioning, combined with role-based access control, gives you a true self-service cloud provisioning experience, without the need for storage expertise. It enables line of business and app owners to deploy apps faster by slashing storage provisioning time from days or weeks to minutes. Enjoy an unparalleled operational time savings of up to 99%[3] – and free up IT resources to work on strategic, higher value-added initiatives.
Ensure quality of service for mission-critical apps
To make workload provisioning even easier, HPE GreenLake for Block Storage provides intelligent quality of service (QoS) for critical workloads. Intelligent QoS enables customers to set priorities on a specific volume or application group that ensure performance expectations are always met. In the event of resource contention, volumes with the lowest priority are capped.
Manage from anywhere
HPE GreenLake for Block Storage provides 100% cloud-managed infrastructure, which means you can globally monitor and manage your entire fleet of block storage from a single SaaS-based cloud console that's accessible from any location, on any device. Even better, the cloud-native control plane scales autonomously with infrastructure. Managing hundreds of systems across geographies is as simple as managing one.
Put storage on autopilot with an AI-managed service
The HPE GreenLake for Block Storage cloud operational experience is powered by the data-driven insights and intelligence of HPE InfoSight, the industry's most advanced AI for infrastructure. Why is this important? Because now your organization can say goodbye to endless firefighting thanks to AI-powered autonomous operations that ensure apps are always on and always fast.
With HPE InfoSight, you can predict and prevent disruptions before they occur across the stack and pinpoint issues between storage and VMs and under-utilized virtual resources. Moreover, your admins can rely on AI-driven recommendations to take the guesswork out of managing data infrastructure while eliminating time-consuming, frustrating escalations via predictive support automation and direct access to experts.
Run any application without compromise
Meet any SLA for any app with exactly the right performance, resiliency, and efficiency. Simply choose the service levels that your workloads require. HPE GreenLake for Block Storage delivers an unrivalled – and guaranteed – 100% data availability[4] for mission‑critical applications, and an industry-leading 99.9999%[5] uptime for all other workloads. Compare that to the typical 99.99% offered by other vendors' storage-as-a-service offerings.
Consume as a service, on demand
Empower your organization to shift from buying and maintaining data infrastructure to simply accessing and utilizing it. A flexible, as-a-service consumption model means you avoid over- and under-provisioning concerns, capex budget constraints, and complex procurement cycles. How so? First, by easily getting the storage resources needed with workload-optimized storage tiers delivered in days. Second, by scaling on-demand and as necessary, with buffer capacity for unexpected workloads or usage demands. And third, by moving from heavy upfront costs to a transparent, predictable monthly subscription.
The right storage as a service solution for every need
With the launch of HPE GreenLake for Block Storage, we're expanding the HPE GreenLake for Storage portfolio of cloud data services to offer the right service for every need. HPE GreenLake for Block Storage provides you with a standardized, SLA-driven ordering process and a self-service operational model. Meanwhile, existing HPE GreenLake for Storage services meet the needs of customers who require a tailored solution or a managed service.
Get everything as a service
Keep in mind, the on-demand cloud data services of the HPE GreenLake platform don't end at block storage. A comprehensive suite of cloud data services with a unified cloud operating experience enable organizations to modernize data management when and where they need it – all in just a few clicks. For example, with HPE Backup and Recovery Service you get effortless cloud backup from a single pane of glass to meet all the backup SLAs across your hybrid cloud.
Your data, your agility, your innovation – unleashed
In the end, to fast-forward data driven modernization, your organization must focus on eliminating the infrastructure management complexity that continues to slow you down. And that's precisely what makes HPE GreenLake for Block Storage so compelling. Uniquely among STaaS offerings, it simplifies storage management with self-service agility and cloud operations everywhere – which frees your organization to dramatically accelerate your digital transformation journey.
Watch this three-minute demo to see HPE GreenLake for Block Storage in action:
If you want to learn more
Check out these resources for more storage announcement details:
Listen to the podcast:
Watch these two new videos:
Read the new analyst report:
And don't miss the new brochure and solution brief:
---

Meet Around the Storage Block blogger Simon Watkins, Worldwide Senior Product Marketing Manager, HPE Storage.

Storage Experts
Hewlett Packard Enterprise
twitter.com/HPE_Storage
linkedin.com/showcase/hpestorage/
hpe.com/storage
[1] Based on analysis of known industry block storage-as-a-service offerings available as of March 2022 that are offered self-service
[2] Available in select countries from May 2022
[3] HPE Storage Substantiation
[4] HPE Storage Substantiation

Find out about the latest live broadcasts and on-demand webinars
Read more

Visit this forum and get the schedules for online Expert Days where you can talk to HPE product experts, R&D and support team members and get answers...
Read more
View all
© Copyright 2022 Hewlett Packard Enterprise Development LP