>

>

>

Why data in place upgrades are foundational to mai...
Forums

Blogs

Information

English

Why data in place upgrades are foundational to maintaining a data-centric organization
New, non-disruptive data in place upgrades for HPE 3PAR Storage unlock new architectural benefits while saving customers up to 40 percent over the cost of a new array—and with zero data migration.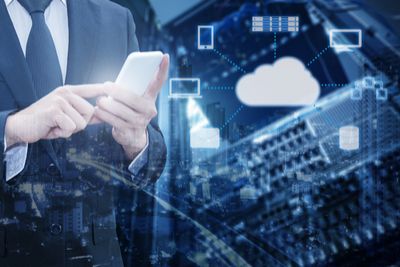 More than ever, companies today need to create cost-effective, data-centric organizations that run efficiently and seamlessly without business interruption. Enterprise storage, including highly available, high-performing hybrid and all-flash arrays (AFAs), has become foundational. That is because all businesses now expect fast, secure, and resilient access to data and applications to keep up with innovation initiatives and combat competitive pressure.
But with flash going mainstream, companies want to create an infrastructure foundation based upon more than availability and performance. With ongoing pressures to reduce cost, you also want certainty that you can derive the full value from the assets that you deploy into your infrastructure.
Until recently, this was a difficult expectation for storage vendors to meet, especially with AFAs. As flash architectures evolved, getting optimal performance out of flash capacity meant replacing the whole system every three-to-five years, even while flash media was only a few years old and still under warranty. Replacing an entire storage array doesn't always make sense, but this motion was a holdover from a previous era where periodic forklift upgrades and data migrations were to be expected—and planned for. However, as flash media and SSDs became mainstream, companies ended up replacing production gear that still had many usable years of life left in it. That fact, coupled with the substantial cost of acquiring a new enterprise storage array with a comparable amount of flash capacity, led to push back on the typical storage purchasing lifecycle.
This dilemma no longer holds true for HPE 3PAR Storage customers. With new, non-disruptive data in place upgrades for HPE 3PAR 8000-series arrays, you only need to upgrade your storage controllers to unlock a host of architectural benefits, such as improved CPUs, greater connectivity, and greater scalability. And you can forgo the data migrations, disruptions, and forklift upgrades previously required to enjoy such improvements. Using this capability, you now get the additional benefits you want while increasing the return on investment from existing storage assets.
Mitigating flash media's costs while maximizing its longevity
Flash has flipped the traditional storage array replacement cycle on its head for several reasons. First, HDD-only arrays experience media failure rates that increase with time. As a result, media wear-out was always an issue. Second, new array controllers are more powerful and faster than existing ones. Therefore, it typically made more sense to retire assets from production and bring in the latest and greatest as opposed to just replacing certain system components, such as disks.
Hybrid and AFAs change this conversation. Unlike HDD-based storage arrays, they offer:
Higher capacity SSDs
More efficient flash architectures
Persistently high performance and throughput of SSDs as they age
Sophisticated technologies such as compression and deduplication
Longer media lifespan
For the first time, it behooves companies to approach managing controllers and media within arrays separately. By taking advantage of features such as data in place upgrades for HPE 3PAR 8000 Storage, you can now decouple these two array components in order to optimize storage investments and minimize disruption. In so doing, you may preserve up to 40 percent of the cost of a new AFA by continuing to use existing SSDs. At the same time, you get the performance and scalability boost that new controllers have to offer. But perhaps most important of all, when data in place upgrades are able to take place completely online non-disruptively, like in the case of 3PAR, you are able to avoid the risk, productivity loss, and added cost of application disruption and data migration.
Laying a technology foundation
Data in place upgrades also give companies the opportunity to create continuity in how you manage underlying storage infrastructure. This simulates what companies might otherwise only find in the data centers of major cloud providers. Now almost any size company can lay this type of foundation while looking to build out the "data center of tomorrow."
This is where HPE 3PAR's heritage of serving the service provider market comes into play. HPE 3PAR now matches its competitor's data in place upgrade offerings and raises the stakes by bringing the following features to the table:
Active-Active multi-pathing
For instance, enterprise companies may expect Active-Active multi-pathing for frontend hosts and backend SSDs to deliver optimal performance and throughput. In this case, HPE has offered Active-Active connectivity on 3PAR storage arrays since their inception over a decade ago.
Mature, proven, and enterprise-hardened, the HPE 3PAR 8000 Storage persists with this Active-Active connectivity as it introduces data in place upgrades. All paths to both the hosts and the disks stay active with no resources sitting idle waiting for a failure, planned or otherwise. Even should a path to disk go offline, it uses an Active-Passive configuration as part of its normal error handling procedure, so connectivity is never lost.
Customizable metadata
3PAR also uses metadata that is customizable for managing the data it stores. 3PAR 8000 systems already do a significant amount of data management and optimization behind the scenes. They use technologies such as compression, deduplication, thin provisioning, thin persistence, and thin reclamation, among others, to optimize storage capacity.
These require a sophisticated, mature database to optimally manage and maintain the metadata created by these storage optimization technologies. DCIG has written about these technologies for more than a decade, with the technologies and the metadata database behind them well established. This can give companies a high degree of confidence about deploying these technologies as well as the latest data in place upgrade features in production.
HPE data in place upgrades
HPE has rolled out the first wave of its data in place upgrade technology for existing 3PAR 8200 and 8400 customers. Companies who already own these products can start to experience the benefits of data in place upgrades immediately. Companies may optionally move from a 2-node 8200 model to a 2-node 8400, 8440, or 8450 model or a 4-node 8400 to a 4-node 8440 or 8450. In each one of these scenarios, you can keep the storage media that was behind your original system and use it with your new 8400, 8440, or 8450 controller nodes.
The data in place upgrade also gives owners of a 2-node 8000-series model the option to upgrade to a 4-node system. Using a two-step process, you first replace the two controllers on your existing 8200 model with two new controllers and then introduce an additional node pair. In so doing, you may continue to use existing storage media even as you put a more powerful and scalable controller configuration in front of them. In this scenario, that means a 10x increase in total cache when moving to an 8440. The number of supported SSDs quadruples when upgrading from the 8200 to the 8440 or 8450.
These more powerful controllers work hand-in-glove with HPE's suite of data mobility solutions. Most companies want to consolidate infrastructure and/or host more applications on flash. Having a more powerful HPE 3PAR system opens the door for you to use HPE's Online Import feature to migrate applications and data from non-HPE arrays onto this more powerful system. Alternatively, you may use HPE's Peer Motion feature to non-disruptively relocate more applications and data from other HPE 3PAR systems onto this upgraded system.
The best candidates for a data in place upgrade
Any company that has an HPE 3PAR 8200 or 8400 array is already a candidate for a data in place upgrade. In this case, you may already encounter one or more of the following challenges in your environment:
Cost sensitivity—A company already has an existing HPE 3PAR array and needs more performance but cannot afford a new array. Using the data in place upgrade capability, you can get additional performance you want without the need to acquire a new array.
Changing application workload requirements—In this situation, a company may already push the performance limits of the controllers sitting in front of flash media or the performance characteristics may have changed. A data in place upgrade will provide the performance boost you seek without having to deploy a new storage array.
Needing to extend useful life of existing SSDs—SSDs used in HPE 3PAR arrays can participate in HPE's 7-year SSD wear-out protection promise. Companies that have dozens or hundreds of SSDs can extend the life of existing SSDs and get a performance boost.
Starting small but want room to grow—Your company may have applications that you expect to grow but want to see the demand before it makes the capital investment. By starting with an HPE 3PAR 8200, you can start small knowing that you have the flexibility to non-disruptively upgrade to a larger, more powerful 8400, 8440 or 8450 model in the future.
Space-constrained and needing a performance bump—Sometimes a decision comes down to something as simple as space. If there is no physical room for another array, a data in place upgrade may make it feasible to upgrade on existing hardware without increasing storage footprint.
Growing environment—Application owners want to host applications on flash for its performance benefits. This creates a built-in growth curve for flash that companies must accommodate as the continuing decline in the price of flash will further drive flash adoption.
A foundation for the data-centric organization
You already know that hybrid and flash arrays provide you with highly available storage platforms that you can use to accelerate application performance, maintain privacy, and ensure on-prem security. But HPE's introduction of data in place upgrades for its 3PAR 8000-series storage arrays opens the door for you to go in new directions. You can extend the value of the media in these arrays to ensure that you are getting the most out of your flash investments. You can non-disruptively upgrade your performance without disturbing production. You can scale them to handle greater applications workloads, giving existing assets a new lease on life.
You will find that the broader implications of HPE's 3PAR data in place capability come in how it equips you to create and maintain the desired data-centric organization. By HPE coupling this feature with its all-inclusive software licensing, predictive analytics powered by InfoSight, and the many other benefits mentioned here, the 3PAR 8000-series storage arrays become the business enabler that companies want and need enterprise storage platforms to be.
It creates a common, central platform upon which you can confidently host your applications and data today. Equally importantly, it positions you to grow your business into the future—knowing that you already have the key features in place to deliver on your needs, backed by HPE's commitment to continuing to deliver on its requirements going forward.
HPE Storage's Andrew Murphy has more to say on the data in place topic in his recent blog: Peace of mind in your data-driven world: Introducing data in place upgrades for HPE 3PAR
---

Meet Around the Storage Block guest blogger Jerome Wendt, President and Founder, DCIG. Jerome Wendt is an experienced IT professional who has published thousands of articles covering the enterprise data storage, data protection, and hyper-converged markets. He created the original DCIG Buyer's Guide. Since then, millions of Buyer's Guides have been distributed and used by companies worldwide to aid in their enterprise technology buying decisions.

Find out about the latest live broadcasts and on-demand webinars
Read more

Visit this forum and get the schedules for online Expert Days where you can talk to HPE product experts, R&D and support team members and get answers...
Read more
View all
© Copyright 2022 Hewlett Packard Enterprise Development LP