>

>

>

HPE "Accelerate AI" Bundle Program: Making AI Proj...
HPE Blog, Austria, Germany & Switzerland
Forums

Blogs

Information

Deutsch

HPE "Accelerate AI" Bundle Program: Making AI Projects Flourish
When designing a garden, having the proper tools and know-how is key. But first of all, you need to make up your mind: do you want to create a rose garden, a flowery habitat for butterflies and bees, the ever popular lawn/hedge/flower bed combo, a self-sustaining permaculture environment, or a gardening patch to grow your own fruits and vegetables? An even more critical question for businesses today is how to make the best use of artificial intelligence (AI): it is well-known that AI offers a cornucopia of possibilities to increase productivity, customer satisfaction, and revenue. But many businesses are unsure how to initiate such a project. In these cases, HPE's "Accelerate AI" bundles can help to quickly reap the benefits of AI.
For years, digitization experts and business leaders have discussed the potential and benefits of artificial intelligence. While initially, some considered AI a mere hype, more and more examples show that artificial intelligence does indeed provide a fertile ground to harvest insights from huge amounts of data, and to automate processes, and to create new service offerings. According to the "Voice of the Enterprise" report by analyst firm 451 Research, over 95 percent of companies now consider AI to be an important technology for their digital transformation, while governments all over the world are allocating billions of dollars or euros in funding for artificial intelligence.
Artificial intelligence can be fruitfully applied to a broad set of use cases, depending on the kind of AI employed. Machine learning algorithms detect clusters and outliers in amounts of data so vast and multidimensional that they couldn't possibly be analyzed manually. This cluster and outlier detection is valuable for many tasks: from trend analysis to predictive maintenance, from early-stage threat detection in IT networks to customer flow optimization in retail stores. AI-based speech recognition is the foundation for applications such as automatic call routing systems, voice bots, or chat bots, speeding up processes in customer call centers and vendor hotlines while improving the customer experience. Deep learning-based image recognition, in turn, can be deployed for use cases such as visual product inspection, face recognition for access control to devices or sensitive enterprise areas, and left baggage detection at airports or train stations.
This little set of examples demonstrates that AI can be brought to fruition across all kinds of industries. In the financial sector, for examples, companies are increasingly using AI to optimize banking and insurance offerings; the energy industry utilizes it for mining exploration; manufacturers invest in AI for everything from warehouse management to quality control; and in agriculture, AI analysis of drone images allows for applying fertilizers and crop protection products more efficiently. Against this background, it is not surprising to see Gartner forecast that the computing resources used for AI are expected to increase fivefold by 2023 compared to 2018.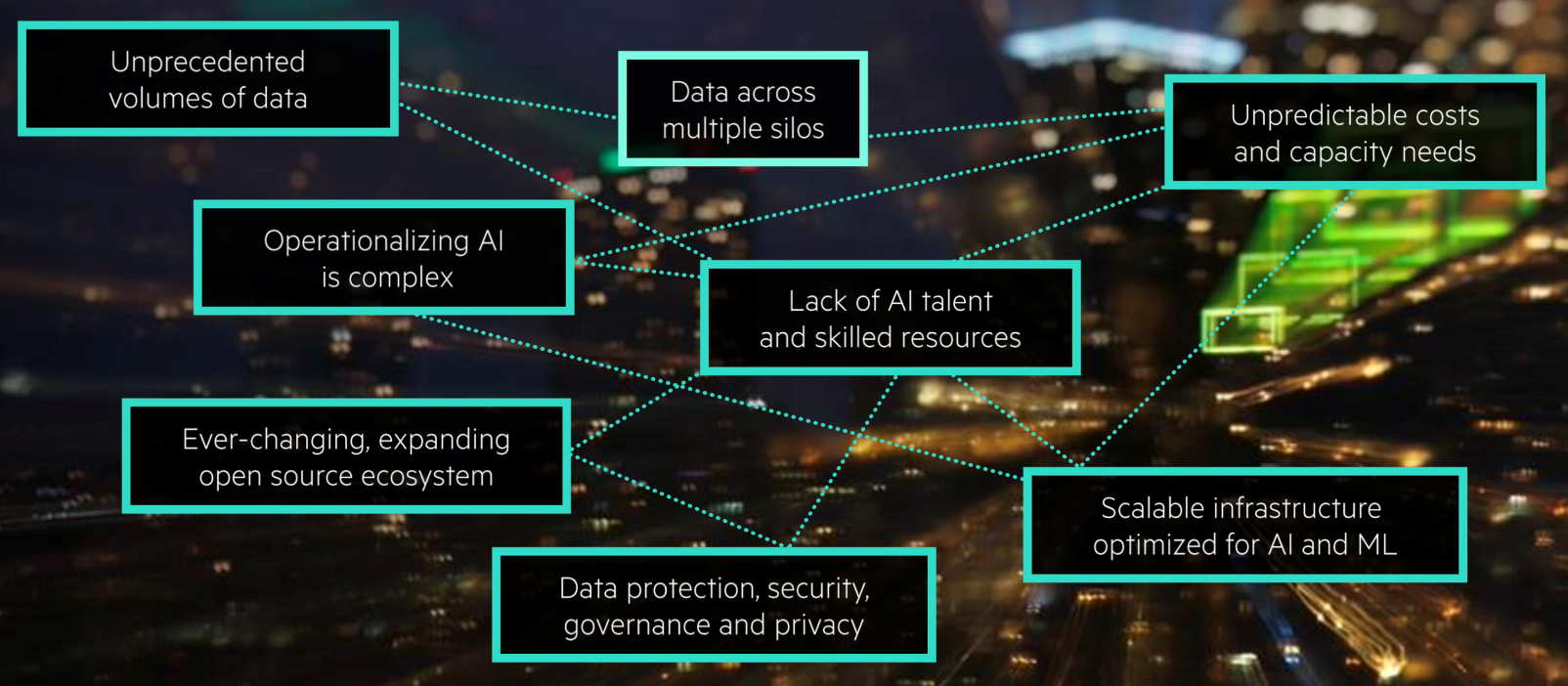 To reap the benefits of AI, businesses must overcome several challenges.
The AI Journey
However, businesses often don't know how to start their journey into what seems to be a jungle of AI possibilities: while they realize the potential AI offers, many lack the know-how, skills, and internal resources to turn their uncharted wilderness of data into a high-yield field of AI-driven insights and actions. This is why, according to HPE Internal TAM Segmentation and white paper - "Artificial Intelligence in Business Gets Real," MIT Sloan Management Review and The Boston Consulting Group, about 50 percent of businesses are still in the early stage of their AI journey, while another 30 percent are in the starting stage of AI projects. Only 19 percent already have AI in production, and a mere one percent consider themselves advanced in their engagement of data practices and AI specialists. Turning the existing data wilderness into a flowering garden of data-based decision-making, process optimization, and customer experience enhancement requires the following steps:
In the early stage, businesses need to identify ways in which AI can be relevant to their business processes, productivity, or market reach. Next, they evaluate use cases likely to deliver the biggest success with the help of AI. From these use cases, they select the one that promises substantial results quickly, aimed at establishing a lighthouse project that speedily demonstrates the potential of applying AI to the company's individual business goals and workflows.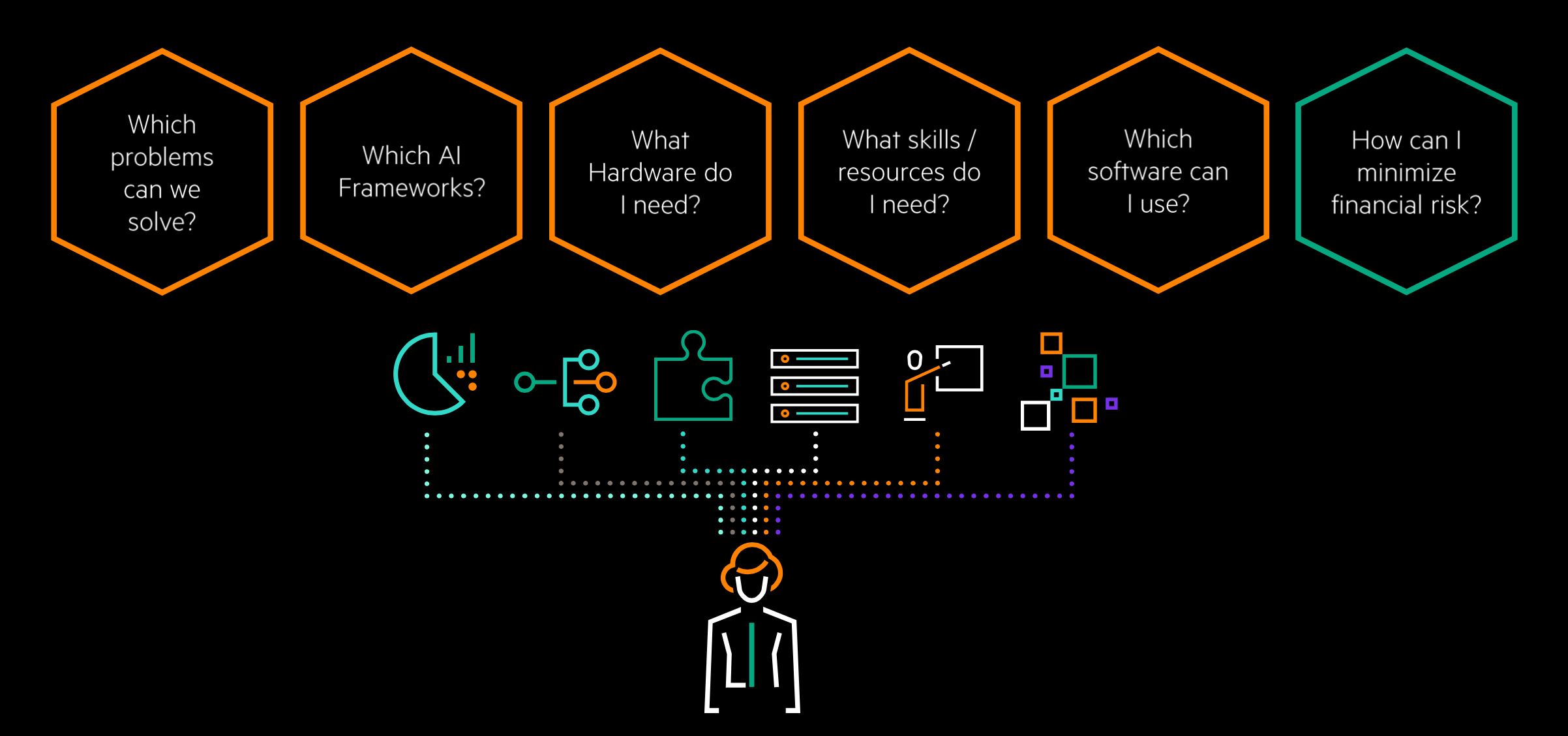 When starting an AI project, businesses need to find answers to several key questions.
Then, in the starting phase, project teams need to achieve CEO/CIO buy-in, establish a proof of concept (PoC) scenario, set up – either by building or partnering – the appropriate environment for running the AI PoC, and acquire the necessary talent such as data scientists and developers for the AI analyses and applications. In this stage, the project team needs to focus on quickly proving the value of the AI deployment. For example, if voice bots and/or chat bots are used at the service desk or customer hotline, the team could use surveys to measure the increase in customer satisfaction, while comparing ticket resolution times to show how much AI has helped to speed up customer-related workflows.
Later, in the production phase, the AI environment is scaled across the enterprise. At this point, the company will most likely tackle new use cases and establish processes for running multiple AI projects simultaneously. At the same time, project teams should set up controls to measure the direct impact each AI projects has on business operations. For example, in warehouse management, AI could be used to optimize shelf space allocation, demonstrating the value-add of AI in reduced storage footprint and accordingly, cost saved. In logistics, to name a different example, AI could be used to re-evaluate and optimize the size of delivery trucks, making material logistics and product delivery more efficient and therefore less costly. At airports, or in the public sector, image recognition-based AI could allow operators or authorities, respectively, to optimize customer flow within their facilities: AI-based video monitoring could automate opening additional counters for customer interactions such as baggage check-in. In cases like these, the success of the AI project can be directly measured in terms of shorter waiting periods due to improved load balancing.
Finally, when moving into the advanced phase of AI operations, enterprises tend to make high-performance computing a fixed part of their hybrid cloud and edge infrastructures. They also optimize their data center efficiency by running mixed HPC and AI workloads from the network edge to the hybrid cloud – and, last but not least, improve productivity by establishing a culture of continuous AI-based innovation and development.
"Accelerate AI" Bundles
For businesses without any background in AI projects, the initial step is bound to be the hardest. After all, they need to evaluate what problems AI could help them solve, and then identify the low-hanging fruits that will most likely bring in the biggest harvest most rapidly. As a consequence, conflicting views will abound: sales and marketing might see the biggest potential in improving customer care with a voice bot-based hotline; the manufacturing team might prefer to improve quality control, while the security team will probably stress the need for AI-based threat detection. In this process, the project team also has to determine which AI framework and AI software to use, what hardware it should run on, and what additional skills and/or resources they need. In all this, they need to strive for minimizing the financial risk associated with the AI journey.
To help businesses in this critical early stage of transforming their historically grown data wilderness into a well-organized plantation of data-driven insights and decision-making, HPE has created "Accelerate AI Bundles" for the initial steps and the training stage: the AI Starter Kit and AI Training Kit provide just the right mix of high-performance hardware, innovative software, consulting workshops, and integration services to let an AI project flourish. The bundles are based on innovative, high-performance hardware platforms: the AI Starter Kit comes with an Apollo 2000 Gen10 server with Nvidia GPUs (the state of the art silicon for AI algorithms), while the AI Training Kit is based on the even more powerful Apollo 6500 Gen10 Plus server. As part of these bundles, HPE empowers AI project teams with five days of consulting and integration services, as well as six online courses from the Nvidia Deep Learning Institute. Available options include a five-day AI transformation workshop to address a company's individual critical issues, as well as additional advisory and professional services.

HPE offers five Accelerate AI Bundles for various early-stage use cases.
The HPE portfolio also include the Data Fabric PoC, Container Platform PoC, and ML Ops PoC (Machine Learning-based Operations) bundles, each encompassing an Apollo 4200 Gen10 (Data Fabric PoC) or Apollo 2000 Gen10 server and market-leading HPE Ezmeral software for the respective use case. These PoC bundles, too, come with five days of integration and consulting services and six Nvidia online courses, along with the optional AI transformation workshop and additional advisory and professional services. While the AI Starter Kit and AI Training Kit are designed for one team running a single environment, the PoC bundles are designed for supporting multiple tenants or teams running several AI projects simultaneously. Currently, HPE is running a special pricing campaign until the end of October with up to 55 percent discounts.
The HPE Accelerate AI Bundles provide businesses across all industries with all the necessary hardware, software, and services to quickly harvest AI-driven insights from what initially might seem like a vast, impenetrable data jungle. This allows project teams to quickly move from the historically grown data wilderness to AI projects that quickly bear fruit, using a powerful PoC or training environment that is resilient, secure, and guarantees a low TCO. What's more, with HPE GreenLake, all bundles are available in an "as a service" consumption model. This allows businesses to start with a small AI gardening plot, and then seamlessly scale to a large insight harvesting plantation, without the burden of high upfront investments. This way, the HPE Accelerate AI Bundles not only provide all the hardware, software, and know-how for AI success: with GreenLake, they also alleviate the financial risk of progressing from the "subsistence farming stage" of data usage to the latest AI-based insight harvesting technology.
Start you AI journey with HPE. If you would like to get more insights on HPE AI Solutions & Accelerate AI Bundles Program - please contact your HPE Sales partner or send us your request.
Do not miss the opportunity and register today for the HPE Discover virtual event, multiple AI & Big Data Analytics technical & business Session available.
---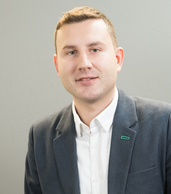 Dima Tsaripa is Category Manager HPC, Big Data & Artificial Intelligence at Hewlett Packard Enterprise. Read more articles written by Dima Tsaripa.
Dima Tsaripa
Hewlett Packard Enterprise
twitter.com/HPE_DE
linkedin.com/in/dima-tsaripa-31b1b319/
hpe.com/de

Find out about the latest live broadcasts and on-demand webinars
Mehr lesen

Visit this forum and get the schedules for online Expert Days where you can talk to HPE product experts, R&D and support team members and get answers...
Mehr lesen
Alle anzeigen
© Copyright 2021 Hewlett Packard Enterprise Development LP