>

>

>

Part#2 Network Slicing: 5G Network Slice Managemen...
Forums

Blogs

Information

English

Part#2 Network Slicing: 5G Network Slice Management
Part #2: 5G Network Slice Management. This article is the second in a series of blogs on network slicing and slice management.
Following my previous article on 5G network slicing and use cases, this second part will address 5G slice management and orchestration.
As I explained in Part#1, a 5G slice is a set of subnetwork slices such as RAN subnetworks, transport subnetworks, and 5G core subnetworks. As introduced in the 5G Americas slicing paper in 2016, and later specified in ETSI NFV EVE012 and 3GPP SA5, slice management has tied integration with ETSI NFV MANO (Management and Orchestration).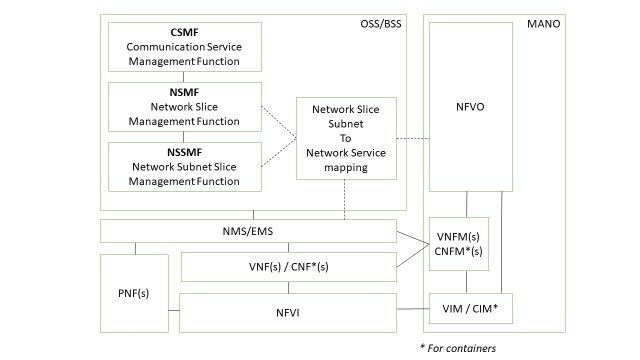 Figure 1: Network slicing management and NFV
Three new elements are introduced: the Communication Service Management Function (CSMF), which relates to the Customer Service, the E2E Network Slice Management Function (NSMF), that deals with the E2E slice and the underlying Network Slice Subnet Management Function (NSSMF).
The NSMF and NSSMF request some subnetworks which translate into ETSI NFV MANO Network Services requests. But slices really span across multiple domains, such as heterogeneous access including RAN, transport, edge, and core, and in some instances data network and cloud.
Multiple NSSMF are involved to manage those underlying subnetworks. The RAN NSSMF may interface with RAN controllers to request RAN resources and the transport NSSMF may interface with an SDN orchestrator to request certain links. Each domain may have a mix of physical and virtual functions and resources, which are described in an E2E hybrid inventory automatically updated with new instances and relationships. Alarms and events are collected and processed by service assurance with a combination of topology correlation and artificial intelligence to identify patterns.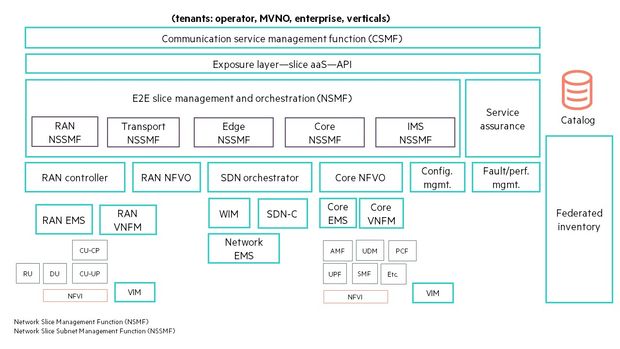 Figure 2: Management of network slicing leveraging NFV and SDN
The process to request a slice, instantiate, and manage it follows a classical operational flow as described in Figure 3 (below). It starts with design/preparation of a slice template, then instantiation request to create, configure, and activate the slice. Once in operation, the slice is monitored and controlled to meet QoS requirements, and is finally deactivated when it is not required anymore. Associated resources are then released. This process is handled by the E2E slice manager with a number of interactions (request/response or subscribe/notify notifications) going to the different tenants northbound or to the underlying management systems, for example NFV MANO, as mentioned earlier.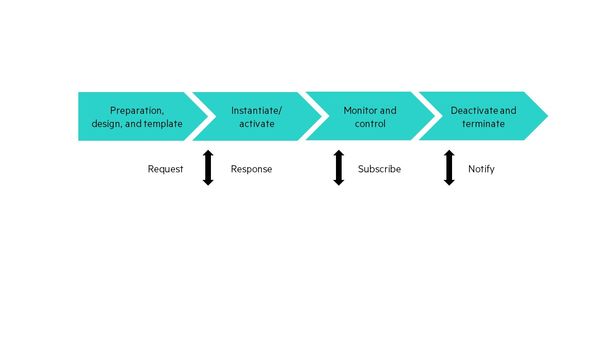 Figure 3: Network slicing management lifecycle
Because slicing is across multiple domains, it cascades down to the resource level to ensure proper traffic isolation, bandwidth or latency. This involves a dynamic topology, so slice management requires very efficient programmatic and more and more automated end-to-end orchestration. Between fulfillment, inventory update and service assurance, a closed loop is put in place to ensure quality of service.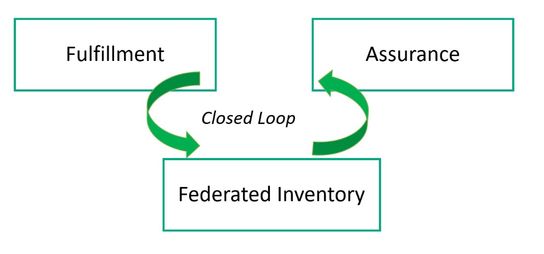 Figure 4: Closed loop to ensure quality of service
HPE is one of the leading vendors in orchestration and OSS. We've been heavily involved for years helping Communication Service Providers (CSP) manage their network and services as they evolve to become Digital Service Providers (DSP), and more recently as they move toward zero touch service management with ETSI ZSM.
We expect 5G slicing to be key for service providers to sell differentiated services to the enterprise market, in particular as they monetize their huge 5G infrastructure investments. HPE Service Director is a proven E2E orchestration solution that is designed to map network slices to managed services, and orchestrate the deployment and lifecycle of the slices across the different 5G subnetworks in combination with HPE NFV Director. Furthermore, HPE Service Director, with its intent-based modeling approach, allows CSPs to reach the level of agility they need in the 5G era to model and orchestrate all of their digital services. More importantly, HPE can combine a set of existing, carrier-grade solutions that manage both legacy networks and the new digital world, including:
All of those HPE solutions can support either HPE or third-party platforms, or a combination of both, including open source platforms. You can find more detailed information in this white paper, "Network slice configuration and service slice lifecycle management.
Come and See HPE at MWC'19 - Booth #3E11
Follow HPE OSS solutions
HPE Telecommunications & CSP Solutions
HPE Intelligent Assurance datasheet
HPE Service Director Datasheet

Find out about the latest live broadcasts and on-demand webinars
Read more

Visit this forum and get the schedules for online Expert Days where you can talk to HPE product experts, R&D and support team members and get answers...
Read more
View all
© Copyright 2021 Hewlett Packard Enterprise Development LP