>

>

>

Take Your People from Crisis Management to the New...
The Cloud Experience Everywhere
Forums

Blogs

Information

English

Take Your People from Crisis Management to the New Normal
One hidden effect of the crisis: It is pushing organizations to consider ways of working that they had thought were not feasible.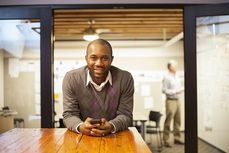 Crisis management from the impact of COVID-19 has dramatically changed the way companies and organizations operate. While leaders try to find solutions to keep critical operations up and running on a short-term-basis, they also have to contend with anticipated mid-to-long-term effects. The priority is to continue serving customers to the greatest possible extent, while at the same time maintaining high levels of employee productivity and incoming revenue. In many instances, this requires new ways of running the business and significant changes to work habits.
The steps to move from crisis management to the new normal are captured in this article: Nine steps to the new normal. And within that we see three main phases:

From managing the crisis to creating a new world
Changes triggered by the current crisis may be considered "quick fixes only" by many organizations. However, what was a necessity during the crisis can become a prime opportunity to implement organizational changes that are long overdue. Once the immediate crisis has been managed, organizations should identify changes that were positive, with the goal of instituting new ways of doing things. Leveraging momentum and improving outcomes are an intermediate step to a potentially new organizational culture. The ultimate outcome is a shift to a "new normal" – driving innovation and breakthrough, sometimes even leading to new business models.
Immediate crisis management
When it comes to your employees, the first priority during crisis management is to maintain productivity as much as possible, while at the same time taking care of their health and well-being.

Immediate crisis management - maintain productivity
The first task is to identify areas that require immediate attention in order to maintain business-critical operations and continue serving customers. Existing organizational structure and processes may be too slow and complex, or not set up for finding unusual and never-before-seen solutions to unprecedented situations. To respond to these challenges, emergency teams may be needed – shifting people, at least temporarily, to new teams and roles. This leads to a level of uncertainty for the people moving, as well as for the ones remaining. In order for emergency teams to get up to speed as quickly as possible, uncertainty must be managed as new routines are established.
In the current crisis people are often asked to work from home—so enabling them to work in a mobile environment must be a top priority. Having online access and the right equipment is a necessity, but equally important is an understanding of how to effectively and efficiently use the various tools for collaboration and communication.
In whatever ways team members are impacted, they need support to settle into the new environment. A number of enablement activities are required to preserve morale while ensuring the best possible business outcomes.
To facilitate and accelerate the transition to a remote work environment, the workforce requires accurate and timely information, as well as training, to gain necessary skills and to stay up-to-date. Working remotely is a game-changer and requires well-thought-out preparation. From the beginning, procedures and guidelines are needed for collaboration. For example, routines must be established for creating, editing and storing documents, since circulating via email is not the best solution. New procedures for handling reviews and approvals are important since casual interactions are less likely. Perhaps most importantly, remote workers need to be aware of cybersecurity and data protection risks that may be amplified while working from home.
One very important aspect – for each and every team member – is to get self-organized in the new environment. In remote work environments, casual, face-to-face interactions don't happen. There are no spontaneous chats in the hallway, informal exchanges during lunch, or unplanned access to experts. When isolated from co-workers, some people struggle with prioritizing tasks and finishing assignments on time. Teams need to be made aware of the potential pitfalls of remote working and new ways to collaborate. To get them started, it is important to discuss proven techniques and simple tools/tips which can help maintain alignment, alleviate frustration and avoid miscommunication.
While these measures help people stay productive throughout the crisis, there is an opportunity here to carry new practices beyond the crisis period into the next level for the organization. Once basic operations are up and running again, it is worthwhile to leverage opportunities to improve processes and optimize outcomes.
Leverage the momentum
The crisis forces people to work in new ways and do things that may have been considered risky from the perspective of people management and productivity in the past. However, barriers have been removed and new habits are successful. This is the time to improve outcomes and optimize the way of working.

Leverage the momentum: improve and optimize outcome
Some organizations may start out with the notion that mobile and remote work environments are only temporary solutions. However, once successful, these new environments reveal benefits that may be useful over the long term, such as spending less time in traffic, freeing up office space, and balancing work and family life.
Implementing a structured remote working environment and making it a company policy is a next step. Initially, more work processes need to be digitized. A fully mobilized workforce requires a paperless office and access to application and documents anytime, anywhere and from various devices. To make this work, several critical areas must be addressed, including system access, safety, security, and office hours. In addition there are a number of additional issues to be considered:
What are the 'do's and don'ts' for a mobile worker?
How is communication kept alive?
What is the most effective way to share information?
How to manage the potential effects of isolation, and how to deal with stress and overload?
How can conflicts be detected and solved?
How are good relationships with colleagues – especially new colleagues – built and maintained?
Since managing a remote or mobile team requires much more effort and explicit action than managing a face-to-face team, the role of the team leader is very important. Leaders have to build a new set of leadership competencies, especially as the quick look over the shoulder and the short spontaneous chat in the coffee corner are not possible. Quick checks on work quality and spontaneous instructions cease to exist. Team members need to make their own decisions to solve day-to-day problems and achieve work results independently from leadership involvement. Leaders need to learn how to trust their teams, empower them to make more decisions on their own, and manage the relationship from a distance.
The crisis also necessitates a different way to solve problems. The focus is on quick solutions that fix immediate issues, involving out-of-the box thinking and short decision cycles. Interdisciplinary teams may be required to speed up the process and leverage collective knowledge. Such solutions may not be perfect from the start, but they must be established quickly and need to deliver solid results. This means that the organization must focus on speed over perfection – trying out alternative routes without an upfront, detailed analysis of every potential pitfall. Out of necessity, the emergency team has already dealt with many of these challenges and sets the example for new competencies like innovative problem-solving, collaboration across silos, and acceptance of failures as learning opportunities.
The remote work environment requires a stronger focus on communication and collaboration—within the team and across the organization. Issues that need to be addressed include active listening, balancing conflicting interests, and facilitation of online meetings. Learning new and better ways to communicate and collaborate takes time and practice, and breaking old habits will not happen overnight.
A Management of Change program is recommended to address the people challenges inherent to a crisis-driven change. The program must make sure that all people impacted by the change are aware of what is changing and when, how they are personally affected, and what they are expected to do. Ideally, people are willing to give new ways of working a fair chance. An effective communication program becomes a key success factor to drive employee motivation and positive change. Without being informed about the upcoming changes and their effects on individuals and teams any change is likely to fail.
The communication program needs to address all target groups, accommodate feedback, and provide the opportunity to ask questions. People need to know where to find information on new technologies and processes, be able to acquire the required skills, and get access to available resources. The world changes so rapidly that conventional training programs are not sufficient anymore. An upskilling program that delivers formal training and informal exchange of knowledge provides options for learning how to navigate the new environment. For teams and leaders, a coaching program helps to define ways to operate and overcome specific barriers in the new environment.
The next level: The New Normal
According to data from Owl Labs, cited in an article in smallbizgenius, 44% of companies globally don't allow remote work at all¹. However, having tried out new processes and having implemented new work habits – at least in parts of the organization – provides the opportunity to drastically reconsider how things can be improved, leading to change on a broader level. Once out of the crisis, the business world will not look the same anymore. New products and services will emerge, purchase processes and consumption patterns will evolve, and values and beliefs of individuals and groups may change. Understanding what is possible provides the chance to move to the new normal.

The next level: the new normal. Build a new organization
When people are forced by the crisis to work in different ways, barriers are broken more quickly than with any other event. Before the crisis, many organizations doubted that working remotely with flexible teams could lead to the same good results that are achieved in the traditional way. This crisis proved them wrong. It's become apparent to many supervisors and leaders that more things are possible than ever anticipated, and in the future they can be braver when it comes to changing the way they work. The data supports this, according to the same smallbizgenius article:
76% of workers would be more willing to stay with their current employer if they could work flexible hours.²
21% of workers would give up some of their vacation time to get flexible working options.
Companies that allow remote work have 25% lower employee turnover than those that don't.
Stepping up to the next level requires new ways of innovation that are built on the wisdom of the many, not generated in isolated silos. To find solutions for new challenges and new opportunities to innovate, experts from all parts of the organization need to collaborate. New organizational models may be a better fit for faster innovation and higher-quality customer service. New work methodologies are important to respond to challenges with flexibility and agility. To enable this, the culture of the organization will have to change. It will be built on team success, rather than individual success. It will be failure-tolerant, built on constant learning, and will allow for a variety of career options while challenging – or even overcoming – old hierarchical models. The new mantra is to act quickly and move forward with great agility. Decision-making lies in the hands of the teams, with the top priority being the best interests of customers (internal or external).
To achieve these goals, organizational development programs are required that consciously shift the culture to support the new ways of working. It starts by changing the organizational setup to create and support flexible, agile and temporary teams, built for a specific purpose. Traditional hierarchical management styles will not work here – which means a change in the roles and behaviours of leaders. Leaders are less involved in day-to-day tasks, and instead provide a vision and purpose to set the frame and the guardrails for everybody. They must develop coaching skills and learn how to lead in uncertain times with a non-predictable future.
Everyone in the organization needs to develop skills and competencies on an ongoing basis. Skills development in a rapidly changing world requires access to a variety of learning opportunities, including online training, eLearning, onsite classes, knowledge sharing with peers and experts, mentoring, job aids and many more. Knowledge and skills related to the latest technologies and methodologies must be developed within the organization. There needs to be smart ways for everyone to share expertise and exchange information and ideas. Pooling knowledge and leveraging expertise across the organization brings desired innovation and drives creative solutions for the complex challenges of the future.
Conclusion
The current crisis has suddenly – and without warning – pressured organizations to maintain employee productivity and respond to customer needs in new ways. These challenges have provided a hidden benefit by forcing the organization to consider ways of working that were previously unthinkable. The crisis shows that there are alternatives when it comes to how, when and where people work, collaborate and communicate. Lessons learned while navigating the crisis can push the organization to develop structures and work habits that are far more suitable for new ways of working – not developed in the ivory tower, but based on tried-and-tested best practices.
Learn how Management of Change services from HPE Pointnext Services can help your organization prepare and support your people throughout technology change.
1. https://www.smallbizgenius.net/by-the-numbers/remote-work-statistics

Anke Hirning
Global Lead Management of Change
Hewlett Packard Enterprise
twitter.com/HPE_Pointnext
linkedin.com/showcase/hpe-technology-services/
hpe.com/pointnext

About the Author
Anke_Hirning
Anke Hirning leads the worldwide Management of Change (MoC) team at HPE. The MoC team is designed to assist companies to achieve their desired business results by proactively guiding their people through technology changes. As an expert in the areas of adult education, organizational development and Management of Change consulting, Anke develops programs for customers in all industries to support their workforce to embrace the changes in the digital world. Anke is based in Germany and holds a doctorate degree in Physics.

Find out about the latest live broadcasts and on-demand webinars
Read more

Visit this forum and get the schedules for online Expert Days where you can talk to HPE product experts, R&D and support team members and get answers...
Read more
View all
© Copyright 2021 Hewlett Packard Enterprise Development LP